BUSTED: Nelly ARRESTED On Felony Drug Charges -- Meth & Marijuana!
​
Apr 12 | by _YBF
​ ​ ​ ​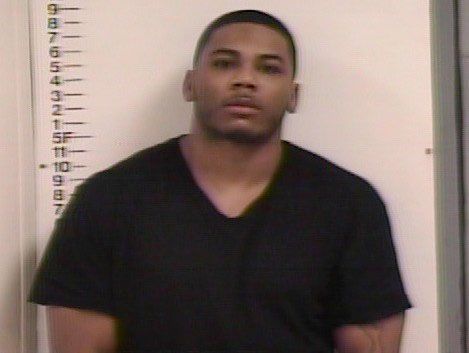 Authorities in Tennessee slapped handcuffs on Nelly after his tour bus was searched Saturday night. Police found serious drugs and guns on board, so they hauled the St. Louis rapper off to jail! Get the deets inside….
UPDATE [4-13-15 @ 10:15 am ET]:
Nelly's lawyer Scott Rosenblum is speaking out in the felony drug possession arrest of his client and he claims the meth was NOT Nelly's!
The St. Louis rapper's attorney tells TMZ his client "will not be associated with the contraband that was allegedly discovered" for a few reasons. He said prior to them leaving North Carolina, there were at least 15-20 people who had access to the bus. He also said there were multiple people on the bus at the time it was stopped and searched, so there's no way to pin it on Nelly.
We'll see what the judge says when he has his day in court.

-----------------------------------------------------------------
Another day, another rapper being busted for drugs!
Nelly (real name Cornell Haynes Jr.) is now facing felony drug charges after his tour bus was searched and serious drugs were found. According to WRCB TV, the St Louis rapper was arrested by Tennessee State Troopers in Putnam County Saturday morning. The rapper/reality star is being charged with felony possession of drugs, simple possession of marijuana and drug paraphernalia possession.
Here's what went down….
Nelly was traveling to St. Louis after a performance at the North Carolina Azalea Festival in Wilmington.
As the 40-year-old rapper and his crew were passing through Tennessee, a trooper stopped his tour bus around 9:20 am for not displaying a U.S. Department of Transportation (DOT) and International Fuel Tax Association (IFTA) sticker on the vehicle.
Once the trooper approached the bus, he claims he could smell marijuana, so a probable cause search was conducted. The "Country Grammar" rapper and his entourage had a slew of illegal items on their bus. According to the report, troopers found a plastic bag containing five colored crystal-type rocks that tested positive for methamphetamine, a small amount of marijuana and other drug paraphernalia. They also found 100 small Ziploc bags, which is commonly used to distribute/sell drugs. There was a total of six people on the bus.
Nelly wasn't charged with gun possession, but authorities also found numerous handguns, including a gold-plated 50-caliber Desert Eagle pistol, a 45-caliber Tarus pistol, and a 500 magnum Smith and Wesson. A person from Nelly's entourage, 44-year-old Brian Jones (St. Louis) who is a convicted felon, was charged with possession of a handgun. Yikes! Nelly and Brian were both hauled off to the Putnam County Jail.
According to paperwork, Nelly was booked on a $10,000 bond where he was later released after posting.
It all seems like déjà vu. Back in 2012, Nelly was detained after stashes of weed, heroin and a loaded gun were found on his tour bus after it was raided at a border patrol checkpoint in Texas. And get this: His homeboy Brian (the same one who was arrested Saturday with Nelly) was the one who took all of heat in 2012, owning up to all of the illegal stashes. He was arrested and Nelly was let go! Sighs…

Maybe Brian should look into another line of work. And Nelly should re-consider the foolywang material he has decided to surround himself with. Just sayin'....
Photos:Getty/Putnam County Police
​ ​
​ ​ ​