Actress Maia Campbell ARRESTED...TWICE....Reportedly Calls Cop The 'F-Word'!
​
Feb 11 | by Natasha
​ ​ ​ ​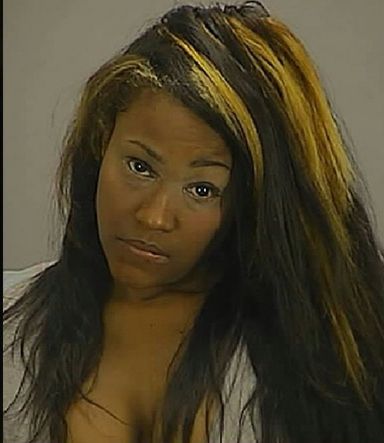 Well, this isn't good. Maia Campbell has reportedly been arrested twice in the last few weeks. And at least one of her arrests allegedly involved drunken behavior. Details inside...
News reports surfaced today that revealed former "In The House" star Maia Campbell (mugshot above), who has battled addiction and mental illness for several years, has been arrested for the second time in 2015.
The actress was recently on the road to recovery and seemed to be doing better. But according to the latest police reports, she's taken a turn. TMZ reports:
"...[Maia Campbell] just got busted at a restaurant for the 2nd time this year ... most recently for causing a drunken scene at a Waffle House.

Cops in Riverdale, GA tell us they got called to the restaurant last weekend when the former "In the House" star was allegedly wasted and causing a scene. Officers gave her a chance to leave on her own, but she refused -- and then left in handcuffs ... and got booked for disorderly conduct.

The 38-year-old also ended up in an Atlanta cop car last month -- when she went off in a Burger King. According to the police report obtained by TMZ ... she cussed out a family, accused their child of stealing her wallet, and called the arresting officer a "fu**ing fa**ot!"
Interestingly, Maia was busy live tweeting the Grammys this past Sunday, so we take it she's already back home.
We reached out to Maia's rep who said a statement will be issued later this evening.
EXTRAS:
1. Chris Brown cancelled his headlining Minneapolis Between The Sheets March 3rd tour date for an 'unspecified' scheduling conflict. But reports state it's likely due to poor ticket sales. STORY
Photo: TMZ
​ ​
​ ​ ​