YBF KIDS: Monica JET SETS With Daughter Laiyah & Sons Rocko & Romelo + Master P's Daughter Itali Miller Gets MODEL Ready In New Photoshoot
​
Jul 11 | by _YBF
​ ​ ​ ​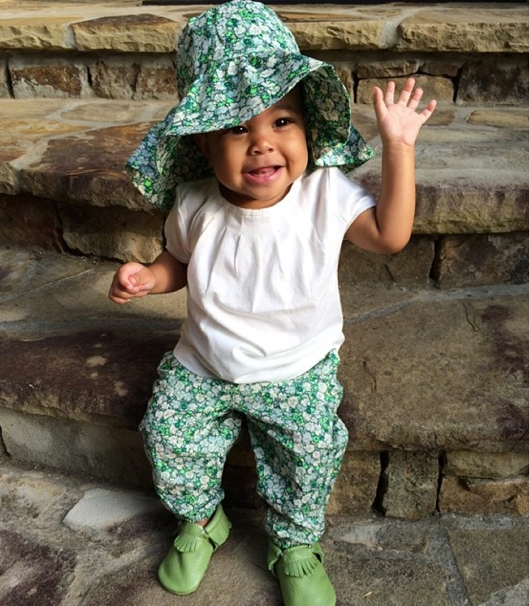 Adorable alert! Monica shared the cutest photos of her kiddies as they hopped on a plane for a trip, while Master P's daughter Itali Miller is working on her modeling skills in a new photoshoot. Peep the YBF kiddie pics inside…
How freakin' adorable is Miss Laiyah?! She is stuntin' in all her green as she flashes her cute baby smile.
Fab mom Monica and her babies Laiyah, Romelo and Rocko have hopped on a plane (to an unknown location) and she shared the cutest photos of her kiddies. Laiyah was all smiles as she waved rocking her green floral printed bucket hat, matching pants and adorable little green shoes.
Monica captioned the pic, "Talk to the hand honey!! Today is a shade free day so says Laiyah LOL Nothing but love and positivity allowed!!! I teach my children to be positive in ALL things (yes even this young ) and I do that by being the example. Wake up with a positive attitude, tell them I love them and that they can do anything!! Our children should be our greatest reflection. #HaveAGreatDay #ClaimIt #BEPOSITIVE"
The boys, on the other hand, looked a bit tired as they wait for the plane to take off. Monice posted the pic above with the caption, "Late Nights & Early Mornings aren't for everyone LOL #ThaTLookWheNYourMommaToldYouGoToBedAMillionTimes BUT YOU DIDNT LOL #MyBoys #RockoAndRomelo #TeamSLEEPY" Ha! Too cute.
Another YBF kid making moves....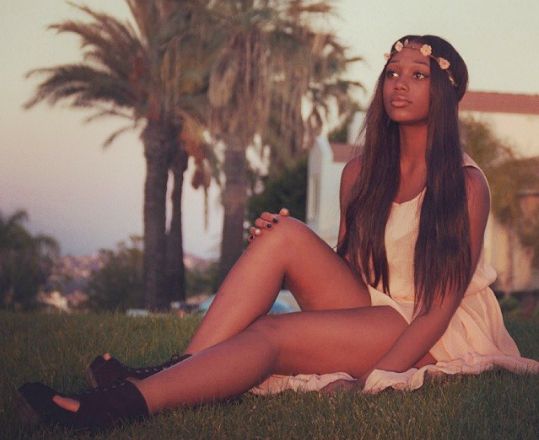 Master P's 14-year-old daughter Itali Miller may be looking to get into the modeling industry after pics of her in a new photoshoot surfaced.
Itali took her talents in front of Oliver Krentzman's lens for a mini photoshoot, posing it up as the sun set.
You'll recall Itali and her father have been at odds since their family drama was made public. Itali is the only child between Sonya Miller and Master P who wanted to stay with her mother, while the other children decided to live with their father. In a YouTube video created by her father he accused her mother of letting her travel out of town with a boy and his parents for a weekend. He also said Sonya allegedly hosted a party for Italy that involved drugs.
Soon after, P assumed Itali had ran away and sent out a plea for help to find her via Twitter. Luckily, she returned home safe and sound. Apparently, the Millers are currently shopping a reality show reportedly titled, "The Miller Dynasty," so we're left to wonder if all of this drama is manufactored for the show. Hmph.
Anyhoo, peep Itali's model pics below: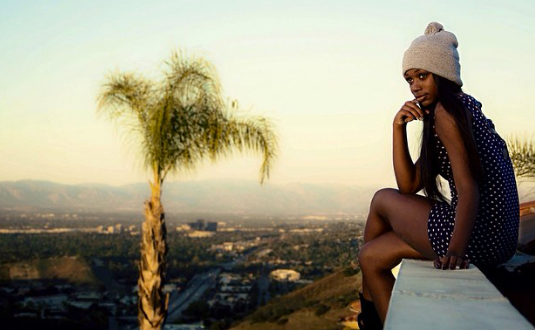 Photos: Monica's IG/Oliver Krentzman/BCK
​ ​
​ ​ ​