Trina HOSPITALIZED After PASSING OUT At Airport + [UPDATED] Baltimore Ravens Receiver Jacoby Jones ALLEGEDLY BASHED With A BOTTLE By A Stripper Named "Sweet Pea"
​
Sep 23 | by _YBF
​ ​ ​ ​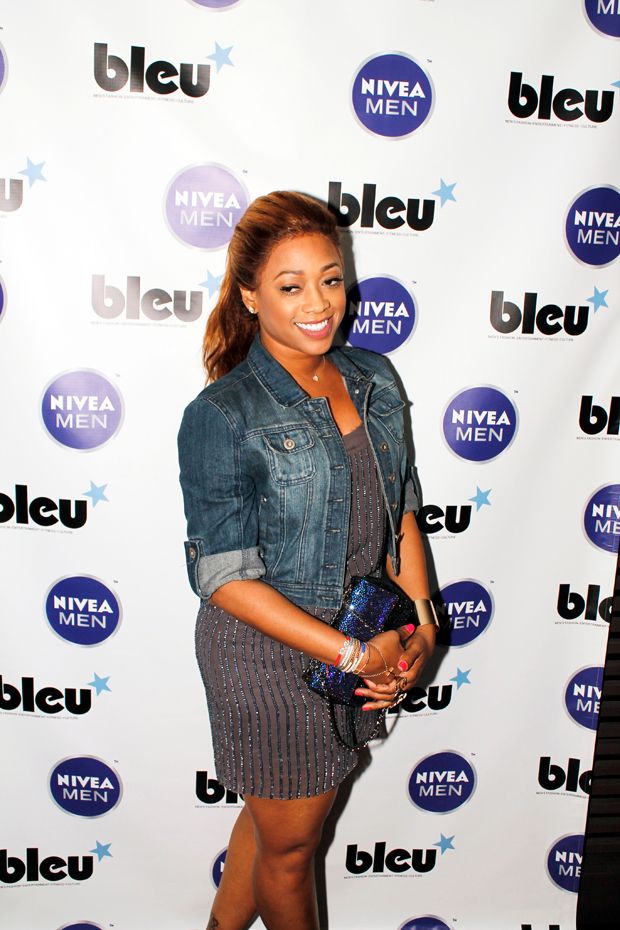 Rapper Trina was hospitalized after passing out at the airport this morning. See her message to fans inside and get the deets on Baltimore Ravens receiver Jacoby Jones getting attacked and stripper name Sweet Pea is allegedly involved. Ugh!
"Diamond Princess" Trina was hospitalized this morning after she passed out at a Florida airport due to "dehydration and overexertion." Scary!
Sources told TMZ that Trina has been battling an illness and passed out immediately after stepping off the plane.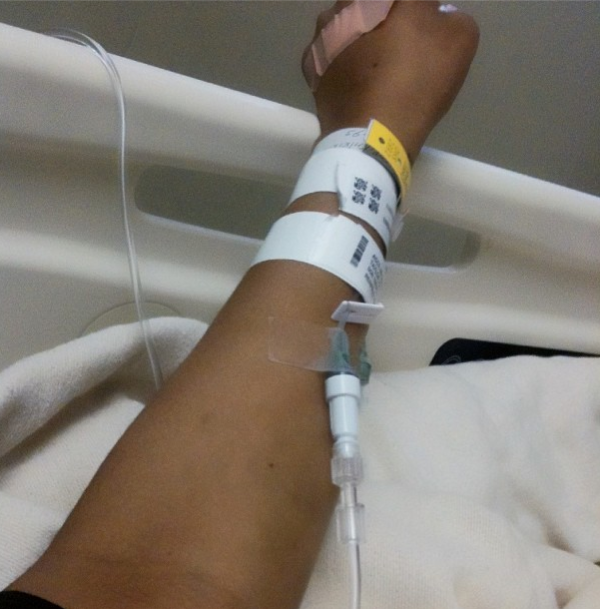 While recovering at a local hospital, the "Tiny Tonight" host tweeted fans a pic from her bed saying, "Thanks for your concern and prayers! I'm ok, just ready to leave this place I hate needles.."
Get well soon Trina!
In foolywang news.......
Injured Baltimore Ravens wide receiver Jacoby Jones (left) was involved in a brawl with a stripper named Sweet Pea this morning! Shouldn't he be focused on his damn career?!
According to TMZ, Jacoby was aboard a party bus filled with Ravens who came out to celebrate teammate Bryant McKinnie's (right) birthday. The injured ones stay partying though don't they?
The group partied at Club Opera in DC, where Bryant hosted a party with Teyana Taylor. Unfortunately, things got a ridiculously ratchet on the ride home.
Around 3am, a fight broke out and someone popped Jacoby upside his head with a bottle of Ace of Spades champagne. The hit was so hard that the bottle smashed and Jacoby was "bleeding everywhere." When one of Jacoby's friends tried to "get at" a stripper named Sweet Pea who was also on board (because she was thought to have been the bottle throwing culprit), Bryant stepped in and then a brawl broke out between Bryant and the friend!
Cops were called to the scene but no police report was filed because no one cooperated. No snitching!
We wonder if Sweet Pea still got paid....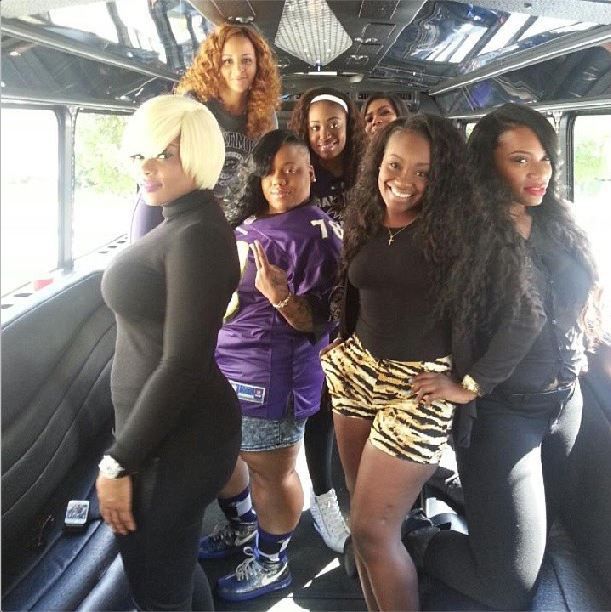 *UPDATE* Wondering who this Sweet Pea stripper chick is? Yep, we were too. So we found her IG account (which she just deleted) where she conveniently posted the above pics (that's her with the blonde hair and all black outfit) on a Ravens party bus some time yesterday.
And according to the Big Lead, she's been friends with known stripper lover and befriend-er Bryant McKinnie since '03. Go figure....
Photos via Trina's Instagram/Jacoby Jones Twitter/Bryant McKinnie's Instagram/SweetP's IG

​ ​
​ ​ ​