TRIPLE FACE OFF: J.Cole, DJ Drama & Brandon T. Jackson In VERSACE
​
Jun 30 | by Natasha
​ ​ ​ ​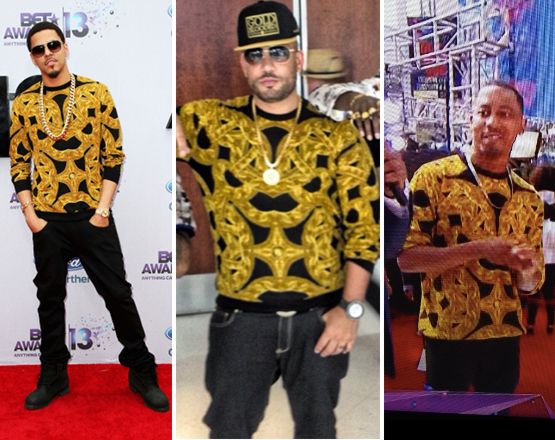 The fellas thought they were stuntin' on 'em tonight at the 2013 BET Awards, but this Versace sweater got around on multiple folks tonight. Decide which guy rocked it best inside...
Everybody was about that black & gold Versace tonight. And Twitter was all a-buzz when J.Cole, DJ Drama & Brandon T. Jackson all rolled to the BET Awards in the same sweater.
All 3 fellas rolled the sleeves up to deal with that L.A. heat. Brandon & Cole paired their sweater with black pants, while Drama rocked his with dark denim. It's the chains and the shades that set them apart.
So...
WHO RAN IT BEST?!
Photos: Getty Images/Miss Info IG
​ ​
​ ​ ​