Kanye West Gives Rare Interview To NYT, Talks Being The Steve Jobs Of Pop Culture, His Girlfriend Kim K, Reality Show Backlash & More
​
Jun 11 | by Natasha
​ ​ ​ ​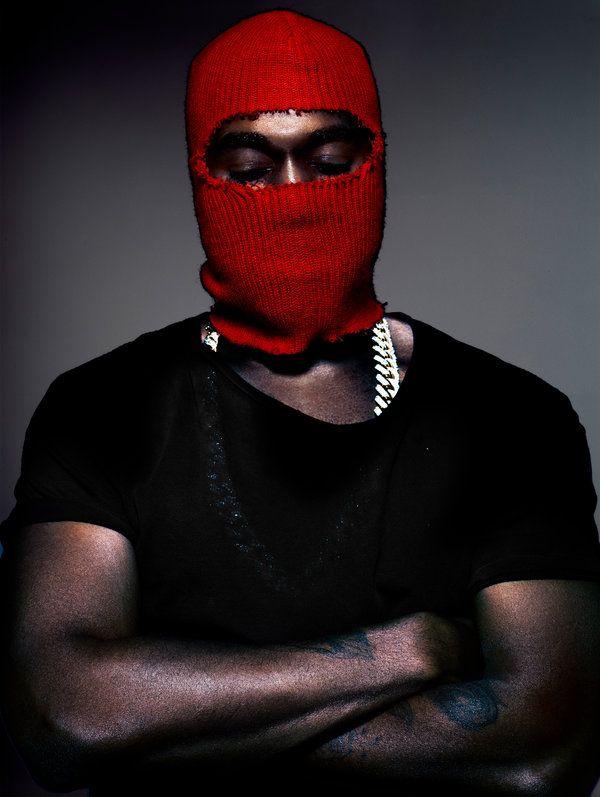 If you thought Kanye West had a big ego before, wait till you check out his first in depth interview in like, forever, with the New York Times. Go inside to see why 'Ye can make being totally full of yourself seem kinda sexy...
Mr. West is ready to embark on a new era....the era of becoming the minimalist rapper who is anti-machine and had tucked himself away to focus on changing the entire landscape of music. And the rapper who comes out of hiding to make a few sidewalk paparazzi appearances with his publicity machine queen girlfriend.
Kanye talk about the paradox of his romantic side and why Steve Jobs' death will allow him to take over in some way. The "New Slaves" lyricist spent 3 days interviewing with NYT columnist Jon Caramanica, all while he was locked down in a Malibu recording studio compound finishing the Yeezy album. Here are the highlights:
On why he always demands people to crown him with a role in history: "I think you got to make your case. Seventh grade, I wanted to be on the basketball team. I didn't get on the team, so that summer I practiced. I was on the summer league. My team won the championship; I was the point guard. And then when I went for eighth grade, I practiced and I hit every free throw, every layup, and the next day I looked on this chart, and my name wasn't on it. I asked the coach what's up, and they were like, "You're just not on it." I was like, "But I hit every shot." The next year — I was on the junior team when I was a freshman, that's how good I was. But I wasn't on my eighth-grade team, because some coach — some Grammy, some reviewer, some fashion person, some blah blah blah — they're all the same as that coach. Where I didn't feel that I had a position in eighth grade to scream and say, "Because I hit every one of my shots, I deserve to be on this team!" I'm letting it out on everybody who doesn't want to give me my credit."
On his beef with the Grammys: "I don't know if this is statistically right, but I'm assuming I have the most Grammys of anyone my age, but I haven't won one against a white person. But the thing is, I don't care about the Grammys; I just would like for the statistics to be more accurate."
On how his life struggles (like his mother dying in 2007) have affected his music: "Creative output, you know, is just pain. I'm going to be cliché for a minute and say that great art comes from pain. But also I'd say a bigger statement than that is: Great art comes from great artists. There's a bunch of people that are hurt that still couldn't have made the album that was super-polarizing and redefined the sound of radio."
On knowing he was going to be a star: "I knew when I wrote the line "light-skinned friend look like Michael Jackson" [from the song "Slow Jamz"] I was going to be a big star. At the time, they used to have the Virgin music [stores], and I would go there and just go up the escalator and say to myself, "I'm soaking in these last moments of anonymity." I knew I was going to make it this far; I knew that this was going to happen."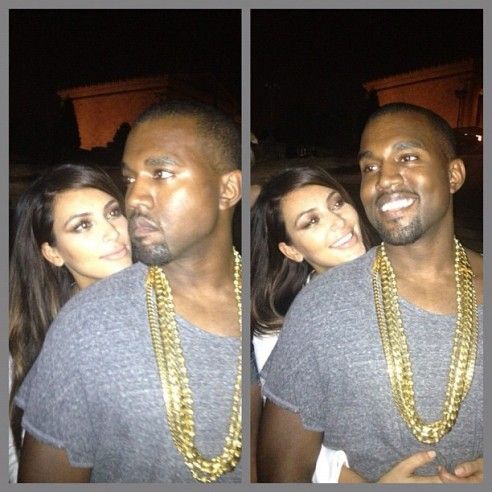 On his girlfriend Kim Kardashian: "Any woman that you're in love with or that loves you is going to command a certain amount of, you know, energy. It's actually easier to focus, in some ways....I'm the type of rock star that likes to have a girlfriend, you know? I'm the type of soul that likes to be in love and likes to be able to focus. And that inspires me."
On the backlash he received after appearing on "Keeping Up With The Kardashians" and had Kim throw out her while closet: "That was from a place of love. It's hard when people read things in a lot of different ways. You know, the amount of backlash I got from it is when I decided to not be on the show anymore. And it's not that I have an issue with the show; I just have an issue with the amount of backlash that I get. Because I just see like, an amazing person that I'm in love with that I want to help."
On his impending fatherhood: "One of the things was just to be protective, that I would do anything to protect my child or my child's mother. As simple as that....I just don't want to talk to America about my family. Like, this is my baby. This isn't America's baby."
On the texture of the music on Yeezus: "It's like trap and drill and house. I knew that I wanted to have a deep Chicago influence on this album, and I would listen to like, old Chicago house. I think that even "Black Skinhead" could border on house, "On Sight" sounds like acid house, and then "I Am a God" obviously sounds, like, super house. "
On his impact on pop culture: "I think what Kanye West is going to mean is something similar to what Steve Jobs means. I am undoubtedly, you know, Steve of Internet, downtown, fashion, culture. Period. By a long jump. I honestly feel that because Steve has passed, you know, it's like when Biggie passed and Jay-Z was allowed to become Jay-Z."
Check out the full interview HERE where Kanye explains how he's a "minimalist in a rapper's body", his emotional reaction to speaking on the death of his mother and more.
Photos: Nick Knight, Kim Kardashian's website
​ ​
​ ​ ​