FLICK THIS: Trick Daddy CONFRONTS Lil' Wayne Over "F*CK Miami" Tirade, Tosses Cigarette & IGNITES SCUFFLE!
​
Apr 11 | by _YBF
​ ​ ​ ​
A nasty scuffle reportedly went down between Lil' Wayne and Miami native Tricky Daddy over Weezy's "F*ck Miami" rant from earlier this year. Find out who got a cigarette butt tossed at them inside!
Note to out-of-town rappers, no matter how famous you think you are....you shouldn't insult the proud locals! On Monday, Lil' Wayne was invited to host the re-opening of Miami's King Of Diamonds Strip Club (they've got new LED-lighting!) but that invitation stirred up some bad feelings amongst MIA residents like Trick Daddy.
You'll recall that Weezy let his feelings get the best of him during All-Star Weekend when he went on an infamous rant insulting the Miami Heat's starting lineup, which many took as a direct insult to the city itself. Then he refused to apologize for it (but he did he take back his words about LeBron James).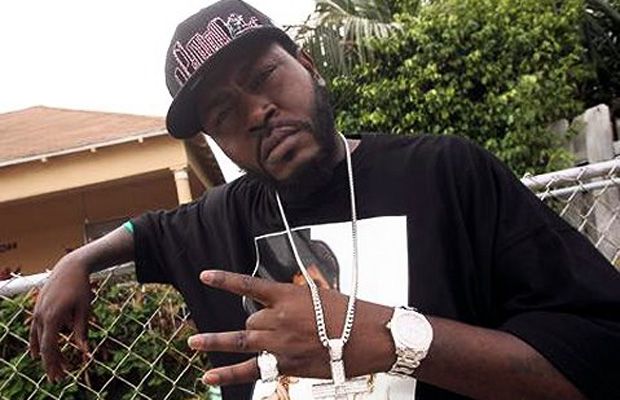 Fast forward to Monday evening when some of Dade County's finest (between 40-50 dudes to be exact) all walked into KOD's re-launch party with rapper Trick Daddy, all to have a few words with Lil' Wayne (who was there with Mack Maine). We're sure the dudes just wanted a friendly apology from Weezy and intended to welcome him back to Miami with open arms....but ish quickly went left.
Though King of Diamonds did tweet, "YMCMB in the Building!!!!! No worries", one of their followers said, "@KOD_miami trick daddy in the house ni*gas betta watch they mouth! #slipnslide #f*cklilwayne #f*ckkod #tootsiesallday."
According to MTV's Rap Fix, sources at the strip club that night say Trick and his crew went over to confront Weezy and that "talk" led to Trick flicking a cigarette butt at Weezy. From that point on, it's only reported that Weezy was escorted out of the building after bruhaha broke out.
Unfortunately, it's hard to fill-in what happened between the 50 dudes walking in and the cigarette butt being flicked because the streets don't "snitch". But something clearly happened.
Neither Trick nor Weezy have commented about the alleged scuffle, but back in Feburary, Trick told Vlad TV about MIA ish talkers,
"If anybody don't like it they can die tonight. I don't care who be offended by what I say. I rep my city and want nobody disrespecting. We've got to stick together as radio, as artists, as DJs and fans who love the music as a whole. That's what makes a community. Me and Luke been talking, we've been getting together, we're going to find out some type of way to get this thing back on the road -- I can't go nowhere else, this is my home. So from now on, when they get here, they're going to have to start checking in."
Since we don't think Weezy ever got around to doing that "check in", perhaps that explains why he was escorted out.
​ ​
​ ​ ​