CALL THE COPS: Evelyn Lozada Files Cease & Desist On Chad's Harrassment + Gucci Mane Allegedly Assaults Soldier...Has Warrant For Arrest!
​
Mar 23 | by Natasha
​ ​ ​ ​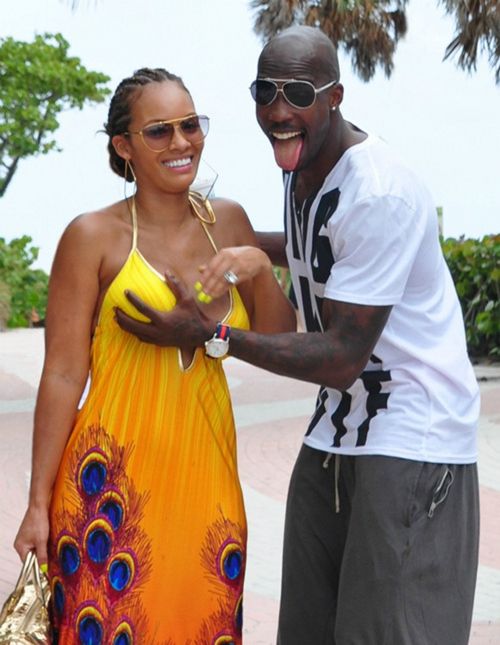 More drama on the Evelyn Lozada & Chad Johnson divorce front. After Chad fired off those hate-filled tweets to Ev's PR manager a few days ago, the "BBW" star is now firing off cease and desist letter. Plus, rapper Gucci Mane allegedly attacked a soldier...and he's in big trouble...
We reported this past Thursday that Chad Johnson took to Twitter to blast off on his ex-fe Evelyn Lozada and her PR manager, Danika Berry. In a series of tweets, he exposed Ev for allegedly sleeping with the Young Money crew to nab her Cash Money deal, and also accused her of cheating on him while they were together.
Now, Ev has sent a cease & desist letter to Chad, via her legal team, to get him to stop harassing her. TMZ reports that Ev will file a restraining order if he doesn't stop.
And by the way, Chad has been trying to end his probation early (after that domestic violence incident with Ev a while back). And he's due in court on Monday for a hearing. We're pretty sure this new situation will be brought up....and that won't be a good look.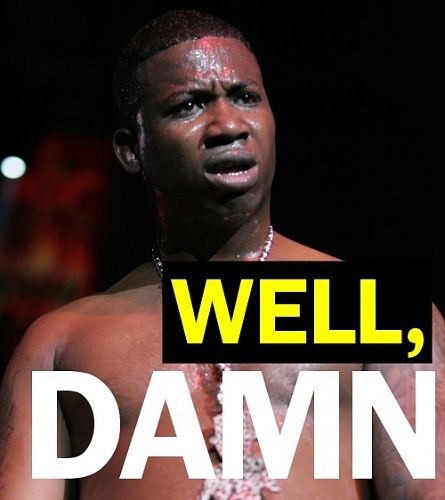 And in other legal drama, Gucci Mane's big weekend for the premiere of his new movie Spring Breakers won't be ending well it seems. The Atlanta Police Department has now issued a warrant for the rapper's arrest for him allegedly assaulting a soldier.
WSBTV reports that a U.S. soldier told them he was simply asking Gucci for a picture at a party Friday night, when the rapper flipped out and hit him over the head with a champagne bottle. Here's the story:
Photos show cuts to the soldier's head after he said Radric Davis, whose stage name is Gucci Mane, hit him with a champagne bottle last Friday night.

The soldier, who asked only to be called by his first name, James, told Viteri he asked a security guard in the VIP section of Harlem Nights on Courtland Street in Atlanta, if he could get a photo with the rapper.

"I'm in the military. I wanted to get a picture with Gucci Mane, is it OK?" James said he asked the security guard. "I was speaking to the security guard, and Gucci Mane hit me in the head with a bottle."

James, who serves in the Army, returned home from Afghanistan in October. Last Friday was his first trip to Atlanta with friends to celebrate his birthday. He said he was stunned when Davis reacted violently to his request.

"And as I looked at him in the shock of why, one of his friends hit me in the side of my face," James told Viteri.

James said he went to Grady Memorial Hospital by ambulance where his injury required 10 stitches.
Soldier James says he doesn't want this to happen to anyone other fan simply approaching Gucci for a pic. And Lt. Jeff Cantin of the Atlanta Police Department confirms they have issued a warrant for Gucci's arrest on an aggravated assault charge.
After Gucci pushed a woman out of a moving car back in 2011, his record isn't so clean. Get it together Gooch.
Top Photo: Splash
​ ​
​ ​ ​