*UPDATE* So....Lil Wayne DIDN'T Cut Off His Dreads...But THIS Is What He Looks Like...
​
Feb 01 | by Natasha
​ ​ ​ ​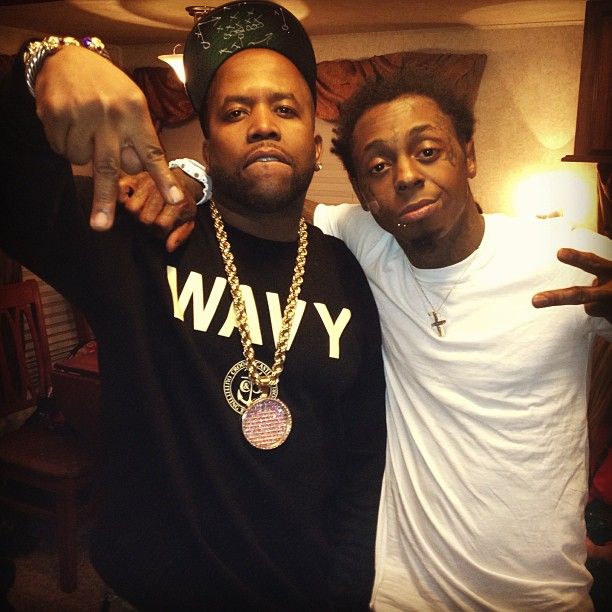 *UPDATE* We've now learned Lil Wayne did not cut off his braids. But was simply a victim of unkempt-ness. CLICK HERE FOR UPDATE.
Lil Wayne has been growing his dreadlocks for over 10 years. But apparently, he chopped them off recently. And we're just now finding out thanks to rapper Big Boi's birthday photo from last night's MaddenBowl event. Check out No Dreads Weezy inside...
"No Worries" rapper Weezy has embarked on a new sector of life. The sector that is dread-free. His extra long dreads have become a major part of his image over the past decade, but it looks like he's ready to shed that for something new.
Weezy traveled back to his hometown of New Orleans to perform with birthday boy Big Boi at the MaddenBowl XIX at the Bud Light Hotel.
Wayne performed with a hat covering his new cut. But when Big Boi posted the above picture, showing the dread-free Weezy, it caught pretty much everyone off guard.
So, are we loving the new 2013 No Dreads Weezy?
​ ​
​ ​ ​