Joseline & Stevie J...BACK ON...Of Course
​
Nov 26 | by Natasha
​ ​ ​ ​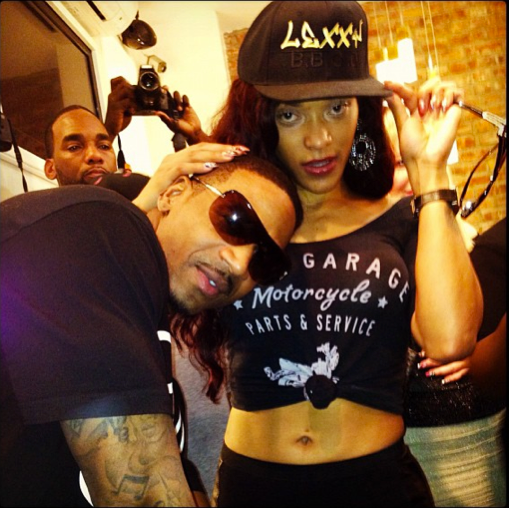 So...after going on a Twitter rant just a couple weeks ago about how horrible of a person "Steebie" is....Joseline Hernandez is back on his jock. The "Love & Hip Hop ATL" stars spent the Holiday weekend together partying in NYC with their co-stars and Stevie J.'s kids. Joseline swore up and down she would never go back to Stevie, but here we are.
Pics and deets inside...
The most dysfunctional couple on reality tv is back on with their oversexed antics.
Just a couple of weeks ago, Joseline blasted Stevie for being a drug head (and possibly keeping her on them), abusing her and for being on the down low with other men. And she said she has left him alone for good. But this weekend, she was singing a whole new tune about her "daddy".
Pictured above, the twosome hosted a party somewhere in NYC last night and Joseline posted pics of the twosome all over each other. And when her Twitter followers called her out for going back to the man she accused of abusing her, she responded:
You will never be Able to please everybody. So guess what please your Damn self F every1 else. They don't pay your bills. Run tell that
The night before, she posted a pic holding cash saying, "I was good to Daddy last nite!!! Lmao I'm so Rachet." When her followers asked her if it was from stripping, she said "Yeah for my niggah every night."
When someone called her a dirty ho, she responded, "No I'm a [paid] ho." Oh...well that clears that up.
And the twosome also partied it up in Brooklyn with co-stars Rasheeda & Kirk Frost Saturday night: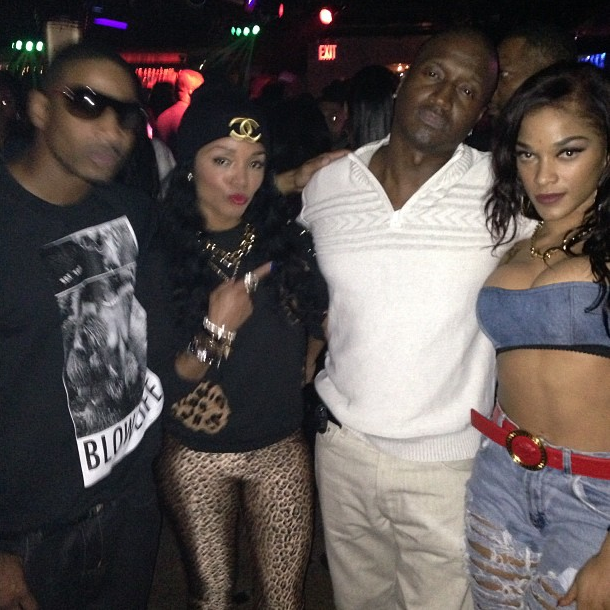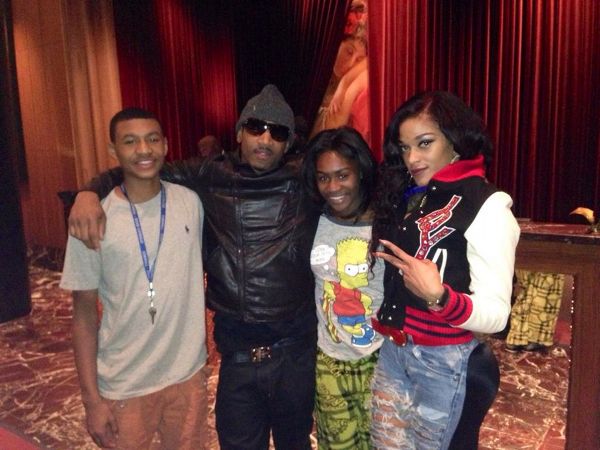 And hooked up with Stevie's kids for some "beautiful family time" as Joseline said.
Sigh.
Pics via Twitter
​ ​
​ ​ ​