KIM & KANYE: VOILA....MAGIC (Mountain)
​
Jul 17 | by Natasha
​ ​ ​ ​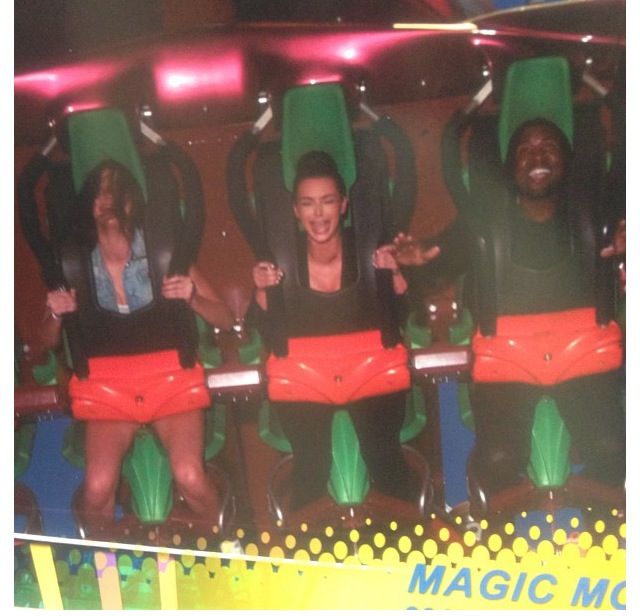 Playtime for Kim & Kanye! The camera loving couple took their funniest photo yet during their trip to Magic Mountain today. Check it inside...
While riding a scary ride today at Six Flags Magic Mountain in Los Angeles, the cameras that catch riders mid-scream turned out a hilarious photo. A crying Kim tweeted it tonight saying:
Magic Mountain fun today!!! Kendall screaming, Kanye laughing & me crying!

Mannnn my crying face! LOL
This pic is so funny on so many levels. Including Kanye keeping up his leather-loving appearance for the amusement park.
Pic: Twitter
​ ​
​ ​ ​