Is That....A BALD PATCH Serena?!
​
Oct 18 | by Natasha
​ ​ ​ ​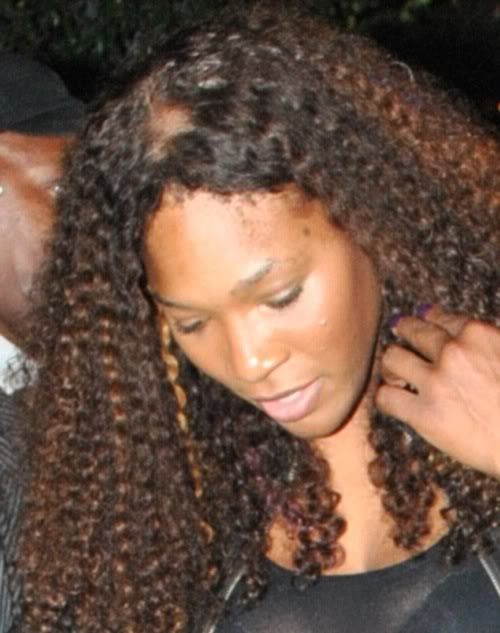 Uh oh! Not too sure how we missed this one earlier, but upon double inspection, this bald patch is like WHOA. Pics and video of Serena Williams trying to hide what we all can see very clearly inside...
It happens to the best of em. Wig and weave wearers who switch it up constantly are likely to cause some damage.
Tennis pro Serena Williams was spotted leaving dinner with her good friend Brittny Gastineau last night in Hollywood. And a suspect bald patch--not sure if this this is a balding wig or balding scalp exposed by a weave--made an appearance before she did: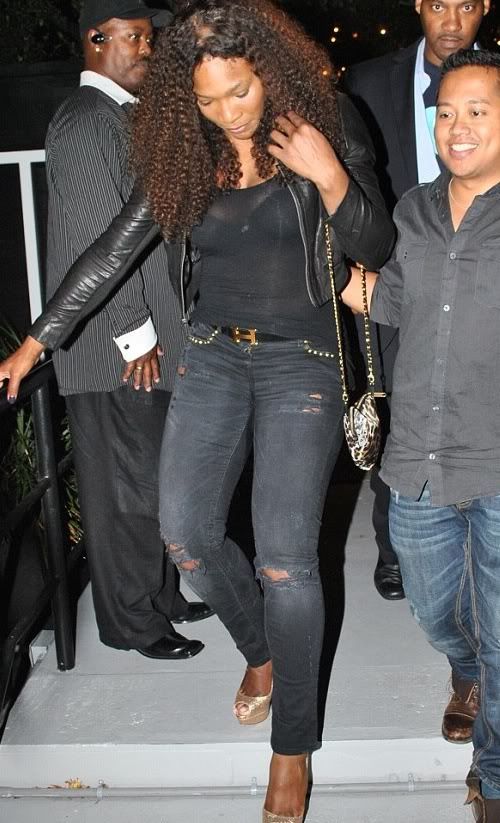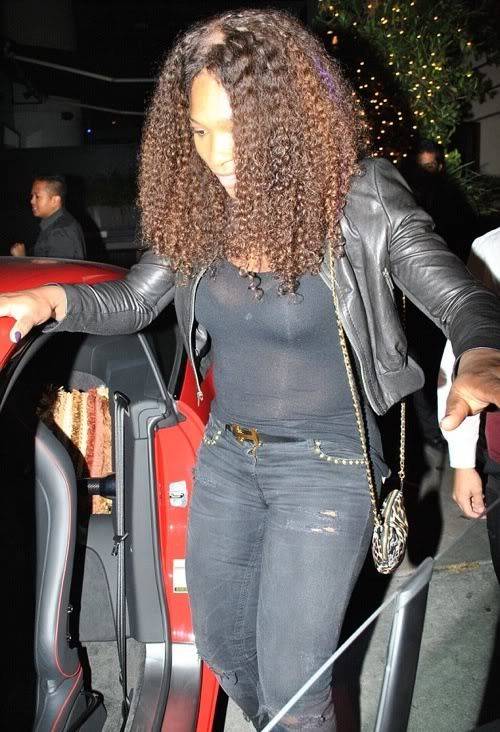 She tried to cover it up once paps put the camera on her, but oh wells. I actually like the curls on her. More mad at her so called bestie (who was first besties with Kim K.) Brittny who didn't tap her on the shoulder and point this ish out to her. With friends like those....
Peep the video of Serena leaving dinner and trying to scurry past the paps....
Pics via SPLASH
​ ​
​ ​ ​