FOOLYWANG MATERIAL: Ron Artest & His Gold Daisey Dukes Dance It Up
​
Sep 16 | by Natasha
​ ​ ​ ​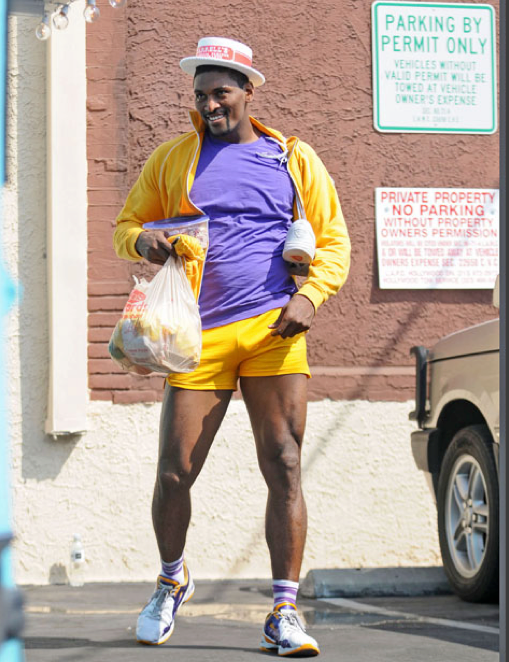 WHY is this happening Ron Artest?? We know you love your Laker purple & gold...but this ish right here....
Check out Ron's daisey dukes and baby tee practice uniform inside...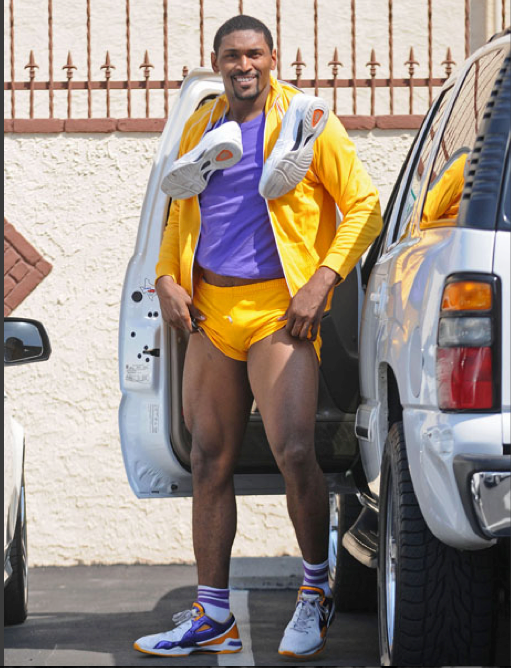 So Ron hopped out his car yesterday to attend dance practice or "DWTS" yesterday. And gave the paps a package. THAT package.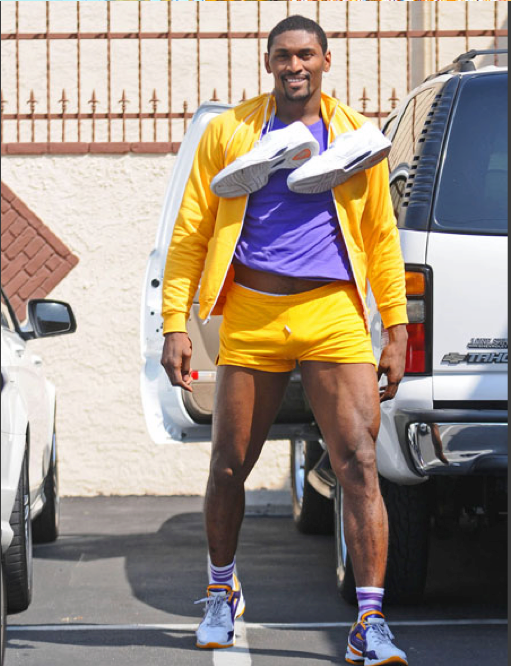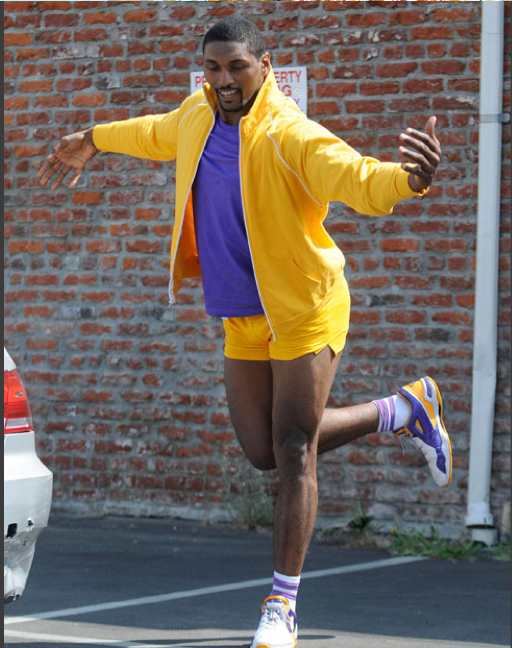 WHAT IN THE WORLD. He's always a comedian. On a side note: Now we see one good reason Kimsha sticks around even though they're divorced. Just sayin'...
​ ​
​ ​ ​