VMA AFTERPARTY WRAP-UP: Lil Wayne, Ciara, Big Sean, Christina Milian, Young Money, Kelly Rowland, & Plenty More
​
Aug 29 | by Natasha
​ ​ ​ ​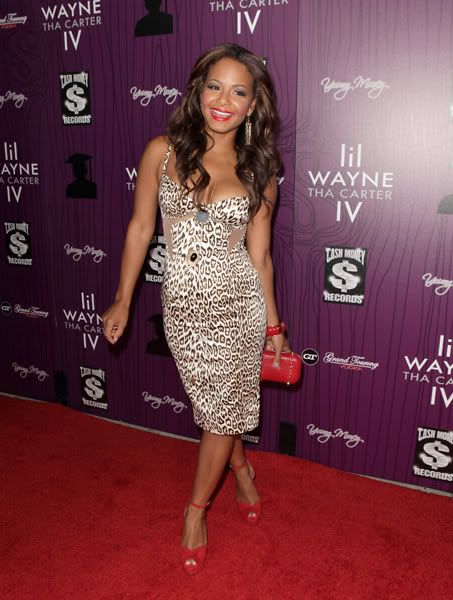 Lil Wayne & his skinny leopard pants hosted his Tha Carter IV album release party after the VMAs. He missed the red carpet, likely becaue his pants were falling to his ankles and cutting off circulation so he couldn't run, but his friends surely made it.
We've got pics from Weezy's bash, the House of Hype VMA afterparty, and the Rising Icon dinner with Big Sean and his celeb friends, when you read on....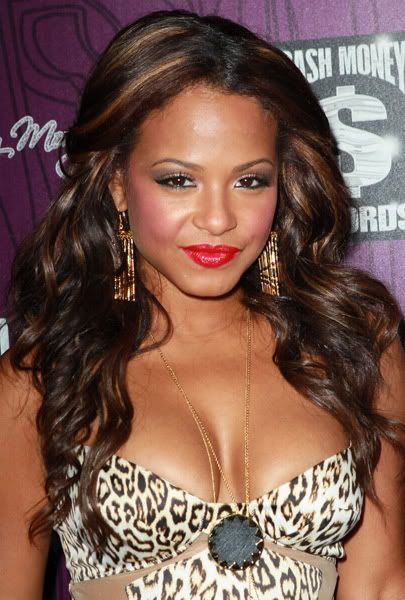 Christina Milian looked pretty in leopard for Weezy's album release party last night. She rocked her red lip, red shoes and red clutch to accent her look.
Drizzy was there to support his YM homie.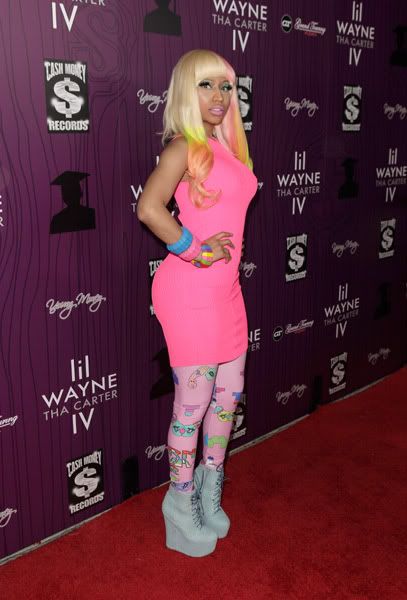 So was Onicka of course. Glad she changed clothes. Even though I feel like it's still something from the Limited Too sale rack.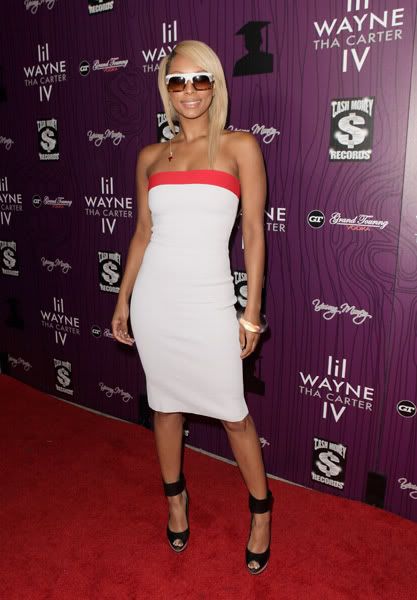 Sigh. We're still rocking shades indoors at parties Keri Hilson?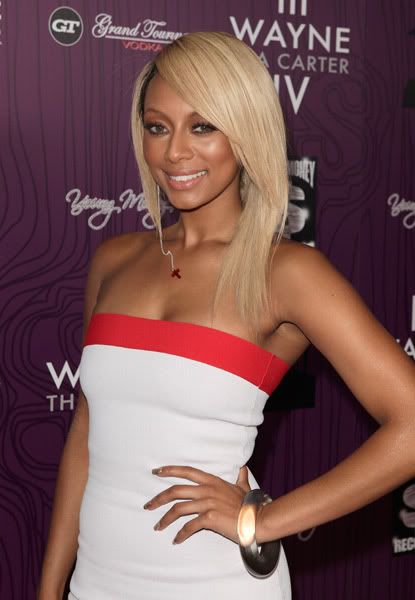 Cute dress but just not understanding what she's trying to accomplish these days.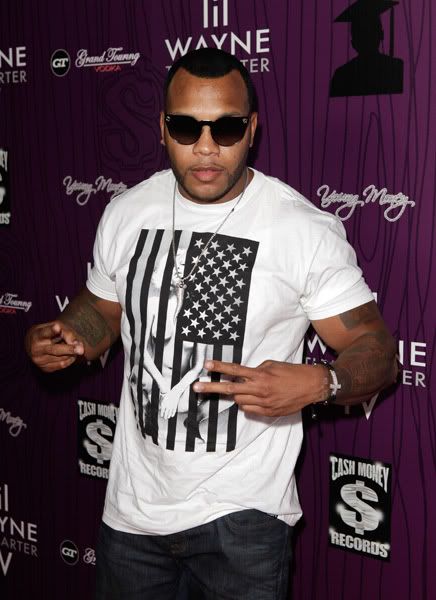 Flo Rida was there--and had a "milky" date with him all night by the way.
Ciara wore her cut-off booty shorts and a white tee for the party: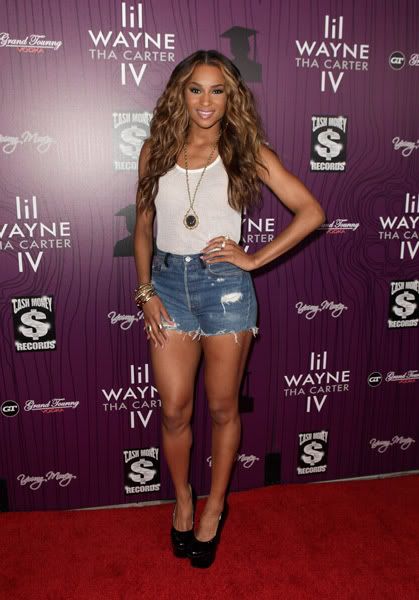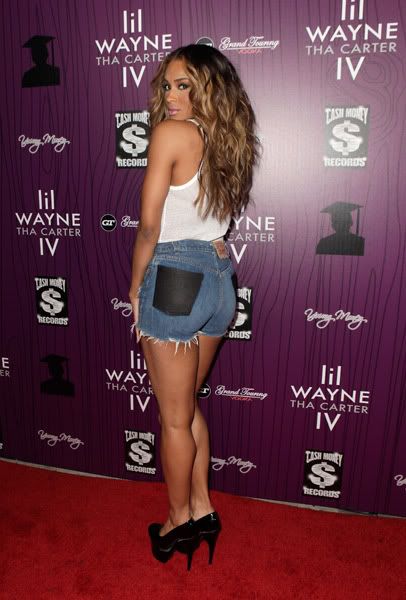 I guess throwing on a pair of black pumps turns a shopping trip look into a red carpet look.
Over at the 4th Annual House of Hype party at the SLS Hotel: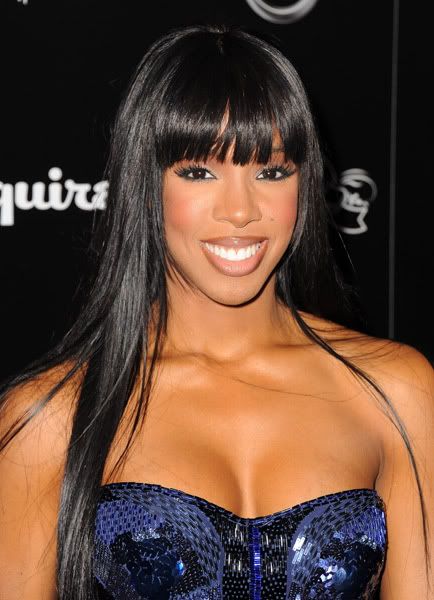 Kelly Rowland, who revealed she knew about Beyonce's pregnancy for "a while," rocked a shocking blue sequin dress by Roberto Cavalli: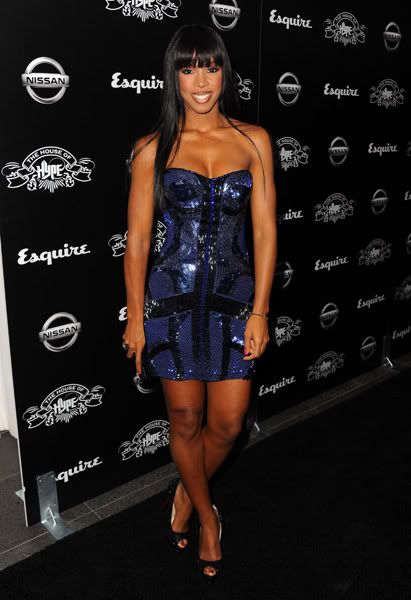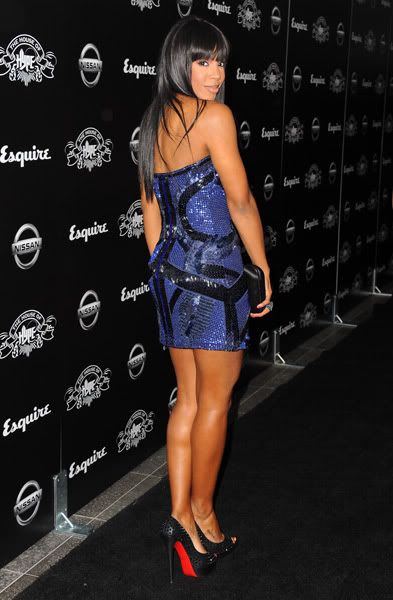 And kept on her Lady Peep spiked Louboutins. Lookin' good girl.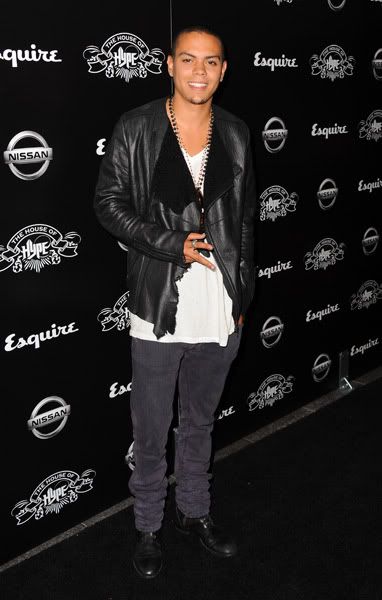 Oh, hey Evan Ross. Looks like you actually showered and got dressed for real last night.
Melody Thornton rocked all white. Just want to know what is on her head...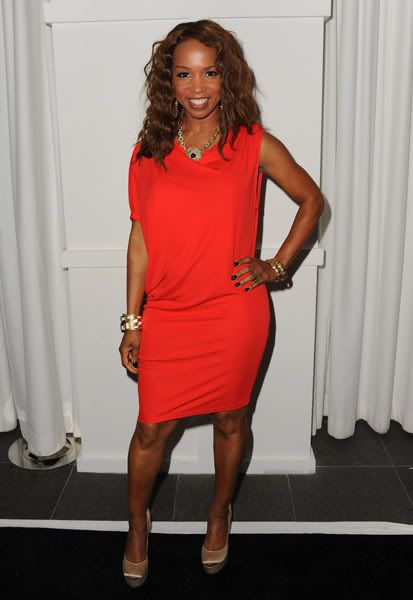 And actress Elise Neal was there too.
And over at the Rising Icons dinner, rapper Big Sean was honored for his single "My Last" making tons of sales and airplay: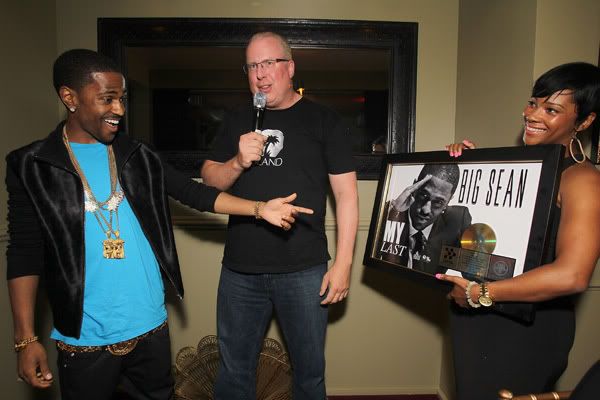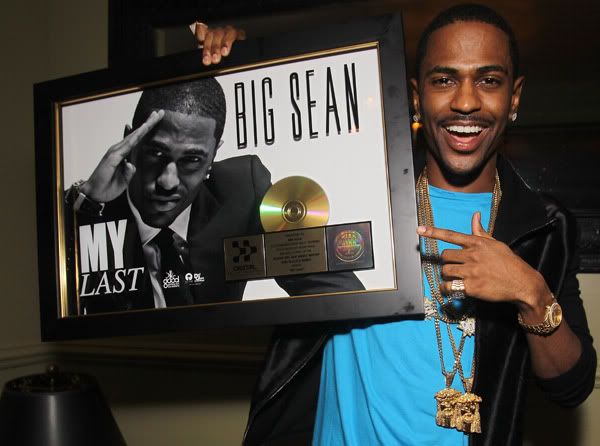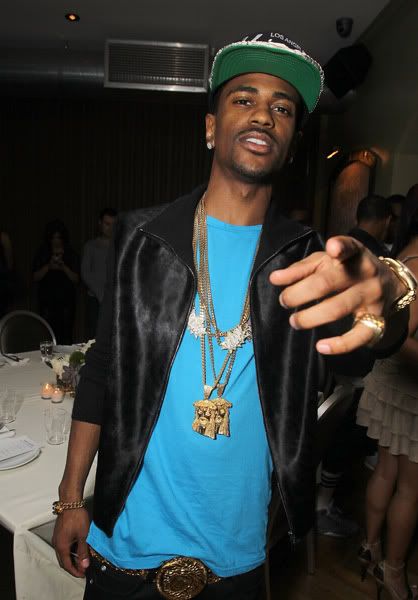 He's so cute to me. Think I'm getting a little crush....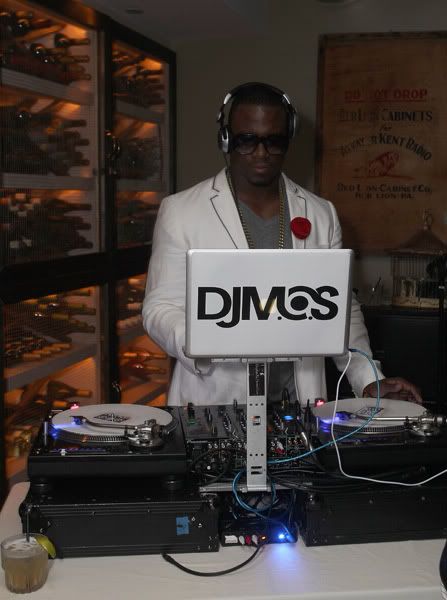 DJ M.O.S. hit the turntables.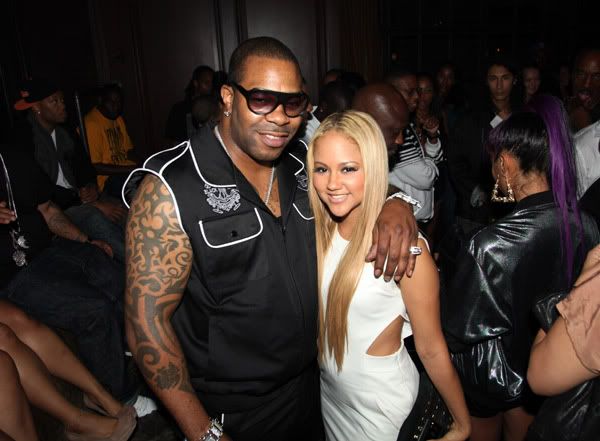 Busta and Kat Deluna partied it up.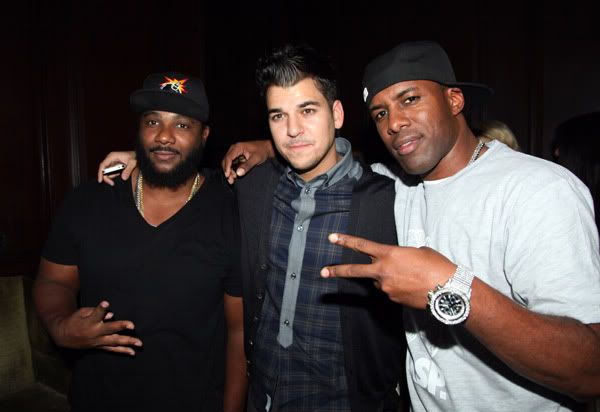 Polow Da Don and this damn beard. Shave.that.ish. He kicked it with Rob Kardashian and DJ Whoo Kid.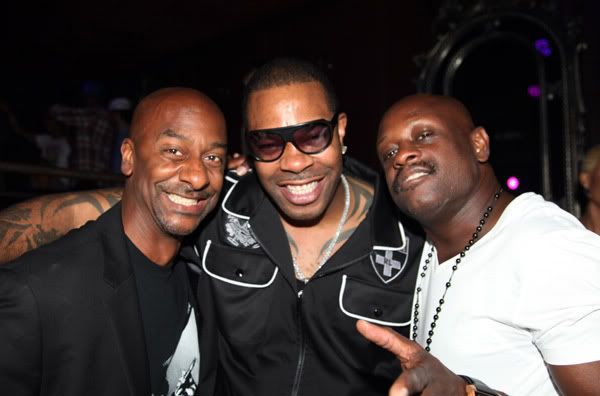 Stephen Hill looked extra excited to kick it with Busta and Wonder. That ash on that hand is something serious Jerry "Wonder" Duplessis.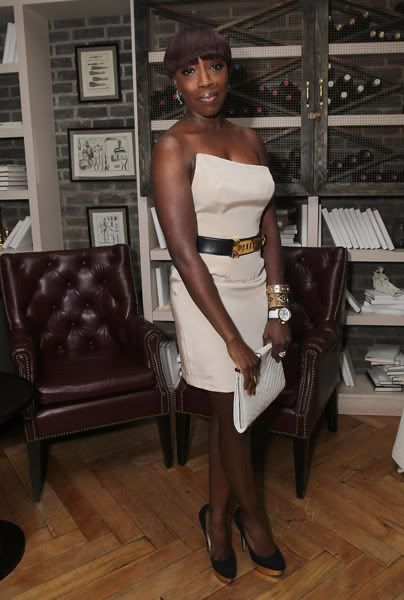 Estelle was there to help Sean celebrate.
Awww how sweet. Mama Sean was there to party too.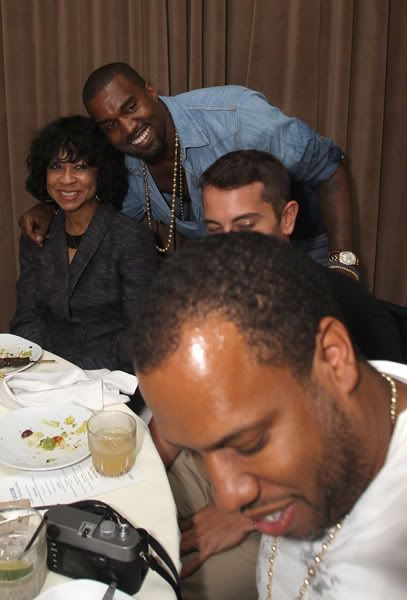 Kanye stopped by to ceebrate with his G.O.O.D. artist Sean and Sean's mom.
Akon and his brother Bu were there too.
Fab party times for all...
Photogs: Livingston/Strauss/Nunez
​ ​
​ ​ ​