Dirty Money's Kalenna Harper Speaks On The Drawbacks Of Being Dark Skinned In The Music Industry
​
Mar 09 | by _YBF
​ ​ ​ ​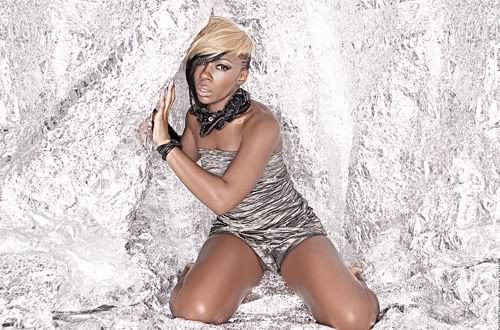 It's no secret that skin color is still an issue in the Black community and unfortunately the darker the berry - the juice is not always sweeter, so says Kalenna Harper of Dirty Money.
In a recent interview, Kalenna speaks openly about how her dark skin tone once held back her musical dreams as record execs told her dark skin was not marketable. Get the deets inside...
In a recent interview, Dirty Money member Kalenna Harper spoke very candidly about her experiences with being "Too Black" for the music industry. She recently told "Scene And Heard TV,"
"I kind of started off as a solo artist, and I was doing that for a very
long time. And you know, just coming up against obstacles; they was like,
you know, 'you too black,' or 'you're not marketable.' Whatever they came
up with in their minds to say that I wasn't artist material, you know. I
just said I'm going to be a businesswoman, and I'm going to be like the
Missy Elliotts, and the R. Kellys, and the Keith Sweats. I'm going to
write for other artists, and they're not going to have no other choice but
to hear me, and to buy my music, and to respect me as an artist.

That was complexion wise. It was complexion, and you know something, it's
a difference between chocolate and brown and peanut butter and even
Snicker bar, you know what I'm saying. Chocolate is something different,
you know. And so the way they made it seem was, you black as night girl;
you crispy, burnt black, and that's just not marketable right now. And it
wasn't at the time to be totally honest with you."
Well....Kalenna did get her big break in the industry and I hope other brown chicks get their shine on too.
Watch Kalenna's segment at the 3:15 mark:
​ ​
​ ​ ​