WIG WARS: Nicki Minaj & Rihanna's New Wiggy Behavior!
​
Jan 20 | by Natasha
​ ​ ​ ​
WIG OUT! Nicki Minaj is now rocking a pink hi-top curly fade in Londontown, while Rihanna added tons of curly volume to her firey red hair for a wild and curly new look.
Decide if we love the wigaliciousness when you read on....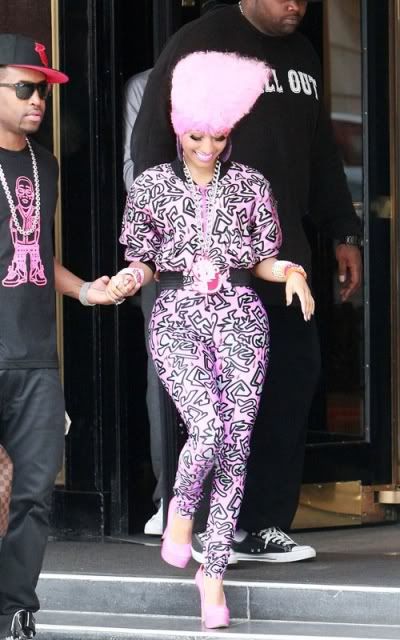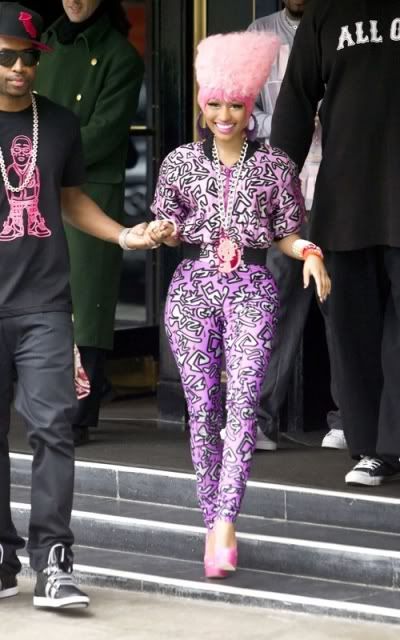 Nicki Minaj and all her alter egos were spotted leaving her central London Dorchester hotel yesterday ahead of her series of secret shows she just kicked off in the city.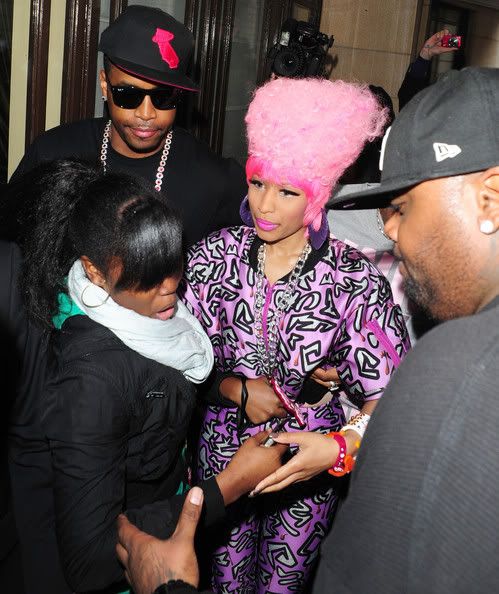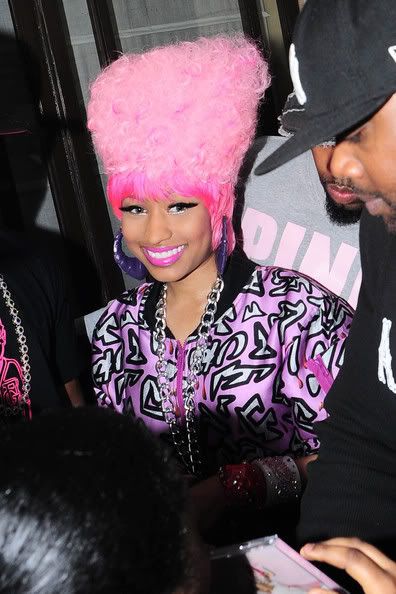 And what better way to say wassup to your British fans than to rock an extra pink 80's look--complete with a curly pink slanted hi-top fade and pink printed jumpsuit by Keith Haring and huge earrings.
Interesting. She was on her way to BBC Radio 1 to do some press.
And Rihanna was spotted heading out for a night of Hollywood partying last night at Las Palmas Nightclub: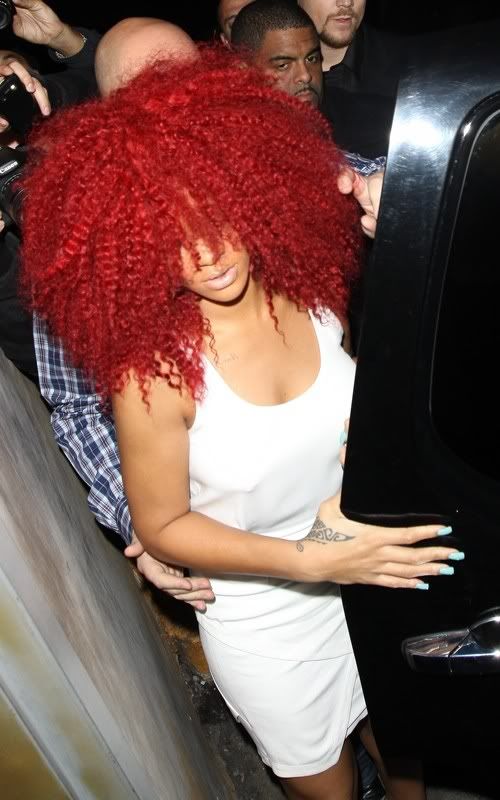 She donned a cute white dress and a mass of wild red crimps and curls atop her head. She'll be rocking this look in her brand new video for "S&M" by the way. Here's the first flick from the vid: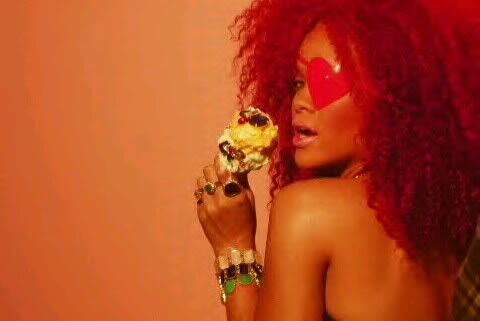 So, these new wild looks...
DO WE LOVE THEM?!
Photos: SPLASH
​ ​
​ ​ ​