Matt Denies Knowing Candy Deep Throat Prostitute, Talks "Basketball Wives" On The News With Gloria Govan
​
Dec 27 | by Natasha
​ ​ ​ ​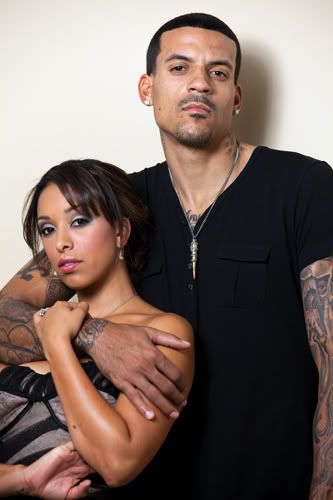 After all the drama of Lakers baller Matt Barnes getting called out by a prostitute on Twitter named Candy Deep Throat, he now denies even knowing her. His side of the story when you read on...
After this Candy chick went on Twitter talking reckless about how she is the reason Matt and Gloria Glovan's wedding was called off, Matt snapped back at her on the social networking site. He soon after removed his tweets, of course.
And now, he's denying even knowing her and pretty much calls her an attention whore--through his publicist. His spokesperson Laura Wright sent YBF this statement in regards to the issue:
"Matt Barnes does not know this so-called prostitute named 'Candy'. All her allegations are false. She is personally attacking Barnes to gain fame and popularity."
Alrighty then.
BONUS: Matt and Gloria hit up KTLA news in L.A. right before Christmas to discuss "Basketball Wives". Glo spoke on how much she doesn't get along with the other girls (which still begs the question of why they continue to voluntarily sign on for this ish) and some big drama that's going to go down on the January 2nd episode. And Matt talked about his new clothing line and how he didn't want to do the show in the first place. Gloria also says "they're in no hurry to prove their love to anybody."
Ok Gloria.
​ ​
​ ​ ​