Teairra Mari Wishes You A TITillating Holiday...
​
Dec 25 | by Natasha
​ ​ ​ ​
What else is an R&B chick to do when she craves attention with no studio album or single to drop? Show us her boobs of course. Teairra Mari's slightly NSFW TITillating Holiday wishes via Twitter when you read on...
I'm convinced celebs--or quasi celebs for that matter--have no qualms about looking 100% thirsty and desperate and transparent anymore. At least they used to have a LITTLE shame about it. Not anymore.
Teairra Mari twitpic'd her boobs for the world to see last night.
She said "Steamin' it up does wonders for the skin." And while I totally agree with her, a pictorial to show her point wasn't really necessary. But hey--do you boo.
I actually like T. Mari, but this right here just screams thirsty.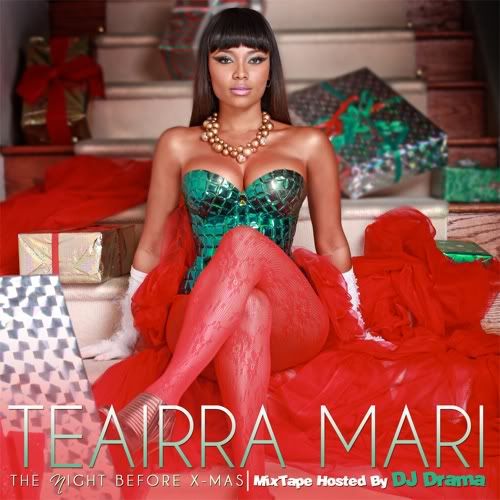 Her mixtape dropped last night by the way. *crickets and tumbleweeds* I do want her to win. I just don't see it in the stars....

​ ​
​ ​ ​