BITS: Bishop Eddie Long's New Lawsuit+Will Smith Causing Drama For "MIB 3"?+ESSENCE's Hot Hair Issue
​
Oct 12 | by Natasha
​ ​ ​ ​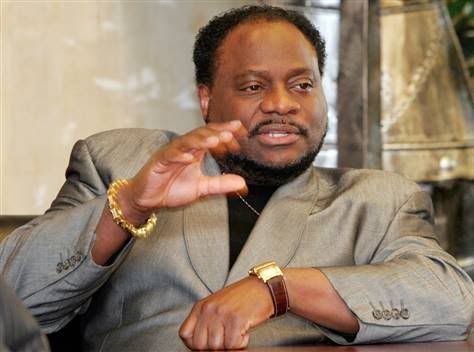 And the lawsuits keep coming. Bishop Eddie Long was hit today with a fifth lawsuit stemming from a defaulted property loan. Find out the deets on the lawsuit plus read how Will Smith's power-tripping shut down the filiming of MIB 3 and see ESSENCE's cover for their special hot hair issue inside.....
Bishop Eddie Long is being sued for defaulting on a $1.8 million loan. This is the fifth lawsuit filed against the leader of New Birth Missionary Baptist Church leader in less than a month. The other four suits accuse Long of seducing four young men into sex in exchange for cars, lavish trips and jobs. The suit, filed Monday, stems from August 2007 when Long and two business partners formed the West Indies Holding Company to buy a gym in Jonesboro. Long's partners include Marrion Heflin, a self-employed businessman, and Frederick Folson of McDonough, who runs non-profit Strategic Community Initiatives in Lithonia.
Long and his partners signed a promissory note to purchase Hoops N' Fitness for $643,556 plus $223,000 in interest. The suit asks for $1.86 million on the defaulted loan, along with $32,000 in interest. That interest, at more than $300 a day, is continuing to accrue. In 2009, the seller, Danny Wright and J.D. Rock Enterprises, sued Long and his partners for not paying any part of the debt and that suit is still pending. The suit filed on Monday, is from the mortgage company, State Bank and Trust and the FDIC.
"I never made any payments personally, but I can't speak for West Indies," said Marrion Heflin, one of the business partners. "All I know is when we acquired Hoops N Fitness, we had a grace period before we had to start paying. We had some differences with the business execution and I decided to cut back."
Marrion says he went out of the country for several months after the buying the gym and has not had any contact with Long. His calls to Long's lawyers have not been returned. Now I don't know how long he was out of the country, but maybe Marrion hasn't heard that the Bishop and his legal team are a wee bit busy right now.
Of course, Bishop's lawyer refuses to comment. This is MUCH.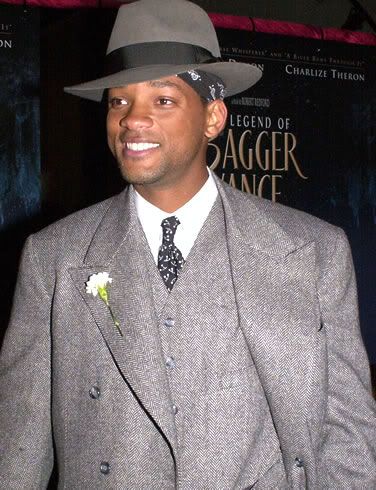 A studio representative has dismissed rumors the new Men In Black 3 movie has been put on hold after the star Will Smith fell out with producers over the script.
Filming of Men In Black III (MIB 3) was due to begin in New York this month on Oct 10, but has been pushed back a month, sparking rumours of a rift between Smith, director Barry Sonnenfeld and the picture's producers. Inside sources say Will was unhappy with the script and the shoot had been delayed following a series of arguments. Then spin control immediately went into effect with a rep for Sony Pictures denying the rumors and blaming the delay on changes to New York's film incentive scheme, which aims to bring moviemakers to the state.
The spokesperson tells the New York Post:
"The only reason production will begin in mid-November as opposed to late October is to take advantage of recent changes affecting New York State film incentives. Suggesting that a disagreement triggered the shift is complete fiction."
Hmmm....
That would make sense if Will wasn't known on the block for causing trouble on shoots. In March, he reportedly created drama on the set of his wife Jada Pinkett Smith's TNT show "HawthoRNe." His alleged antics and scripts changes shut down production for eight days. But Mr. Smith is a powerful man and the one of the most successful actors in this game. So they may wanna just deal with it.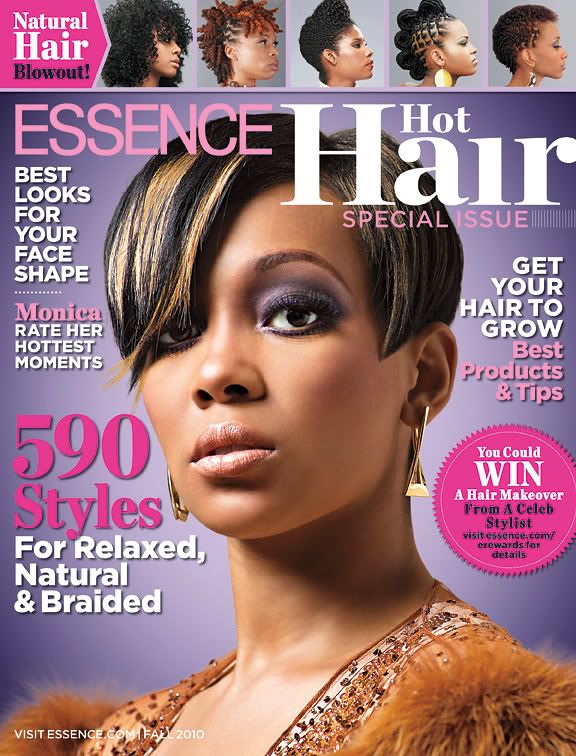 ESSENCE is highlighting black hair in their own way. They're releasing a special issue called Hot Hair which focuses on "the unique relationship between African-American women and their hair". ESSENCE says it's an interactive experience covering all things hair including beauty needs, questions, concerns and triumphs of African-American hair care and style. You feelin' this?
​ ​
​ ​ ​