So 50 Cent Is Now Having "Private Time" With...Chelsea Handler?!
​
Oct 04 | by Natasha
​ ​ ​ ​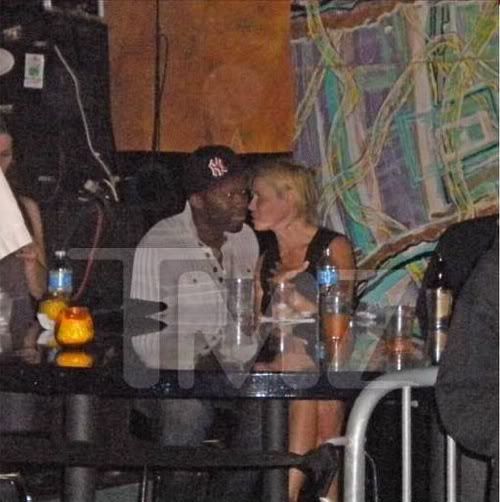 I see all types of foolishness is popping off in Hollywood today. 50 Cent was caught spending some suspiciously intimate time with our fave chick on the E! channel Chelsea Handler down in New Orleans last night.
And we all know her affection for rappers. The pic of the...twosome...when you read on...
Apparently there's been some dating rumors about these two. I must have missed the memo. I guess Chels thinks her main crush T.I. is headed back to the slammer, so she needs new boo. TMZ copped a pic of Chelsea and 50 chillin' at Blue Nile Jazz Bar.
Chelsea was in the N.O. doing her stand-up comedy show. And 50 was there as well. He hopped on the mic to do an impromtu performance with the house band. Whatever keeps the tongues wagging....
​ ​
​ ​ ​