MUSIC FAB: New Beyonce Single Drops In 3 Weeks? + Nicki Minaj Calls Into Funkmaster Flex's Show
​
Sep 23 | by _YBF
​ ​ ​ ​
Beyonce is in the studio working on her new album, and according to folks in the industry, we can expect new music real soon. Find out what Beyonce's producers are saying and why Nicki Minaj thinks Drake's "Unthinkable" verse was written for her when you go inside....
Get your bedazzlers ready and dig up your wig crypts. Producer Los Da Mystro, who's working in the studio with Beyonce, took to twitter telling Sasha Fierce fans they could hear her new single in three weeks. He says the track is laced by The Dream, who also wrote the monster hit 'Single Ladies' with his production partner Tricky Stewart.
On his twitter, Los Da Mystro wrote:
"Listening to new B record Dream wrote" F*cking insane! Wow! She about to kill the game again! Had to listen again!! Ya'll [will see] in 3 weeks!"
And in a recent MTV interview, Ne-Yo said:
"The thing about working with Beyoncé is that she definitely has her own agenda. She's an artist that knows exactly what she wants to do."
Producer Sean Garrett told MTV:
"We're working on some really incredible music. We're going to stretch a little bit — take it to a whole new level, if Beyoncé can go to a whole new level. ... It's going to be her biggest album ever. We're going to take it to a whole other level."
Now that she's killed Sasha Fierce, we can only wonder what the catch will be with this new album. There's no word yet on the title of the single that will be dropping, but based on Los Da Mystro's excitement, I can't wait.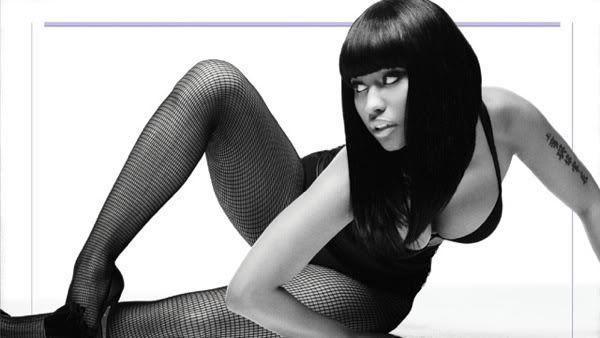 Recently, Nicki Minaj called into the Funkmaster Flex radio show to thank him for supporting her. During the interview, Nicki talked about Drake, Lil Wayne, and fake concert promoters.
Young Money's first lady spoke on Drake's claim that his hit he wrote for Alicia Keys "Un-Thinkable (I'm Ready)" was originally for her. She said even though Drake told her he wrote his verse in the song for her, She's not too sure if Drake was just being slick and flirtatious or if he was really serious.
She also touched on Lil Wayne coming home soon. She revealed that she went to see him recently and he's excited about his release date and was in a very good mood five days ago when she saw him at Rikers. He found out she named her album Pink Friday through the fanmail he's been getting.
Nicki took the time to address the concert promoters going to college campuses selling students bogus Nicki Minaj tickets. Nicki says she posts all her shows on twitter so fans should come right to the source to find out if something is legit.
Listen to the interview here:
Interview courtesy of Funkmaster Flex
​ ​
​ ​ ​