Rihanna Gets Fab For Her Afterparty, Clarifies Her New Tattoo
​
Aug 13 | by YBF
​ ​ ​ ​
Rihanna performed in NYC at Madison Square Garden last night for her "Last Girl on Earth" tour. Then she stepped out looking fab for her big afterparty at Greenhouse.
More pics of Rihanna out on the town and a few concert stills, plus she clears up the meaning of her new tattoo when you read on...
Rihanna stepped out of her hotel looking interesting in a black sheer and lace dress, with a gold chain and her fave pair of basic black Louboutin pumps.
Rih stops to talk to a fan. Isn't that the same little girl who tried to stop Usher and Chris Paul earlier this week? Funny.
She's looking pretty cute strolling down the streets of NYC.
And here are some pics from her concert with Ke$ha: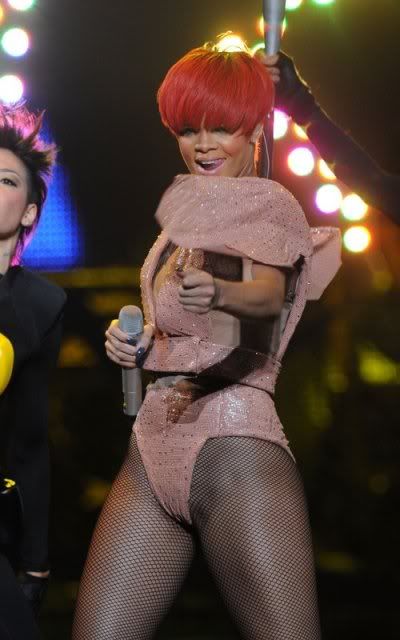 In other Rihanna news, her tattoo has caused quite a stir.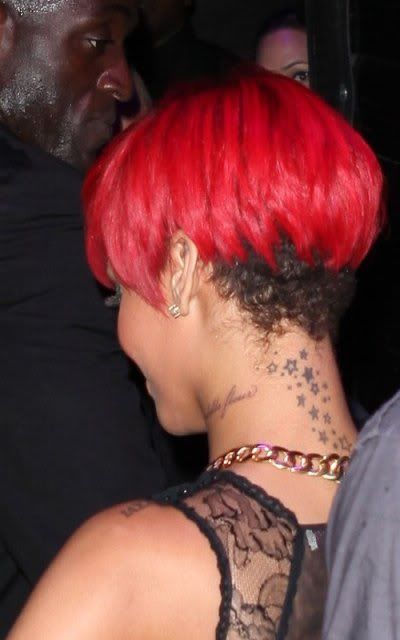 Her tattoo reads "Rebelle Fleur" which many people have said is incorrect phrasing because the adjective comes before the noun in the French language. However, Ms. Fenty cleared that up in a text sent to her tattoo artist Keith "Bang Bang" McCurdy.
She wrote:
rebelle fleur translates to rebel flower, NOT rebelious flower, its 2 nouns so in that case fleur does not HAVE to be first! Fyi, cuz they will ask.
Looks like Rihanna may be more well versed in French than people think...
​ ​
​ ​ ​