*YBF EXCLUSIVE INTERVIEW & PICS*: "106 & Park"'s Rocsi & Terrence J.
​
Jul 26 | by Natasha
​ ​ ​ ​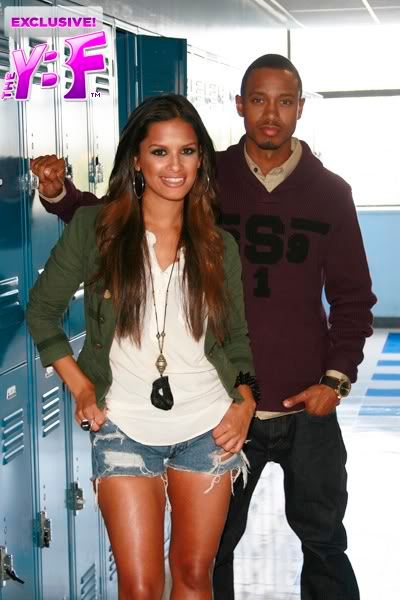 TheYBF.com was on the scene of BET's "106 & Park" kids' Rocsi & Terrence J.'s Source magazine shoot. We grabbed exclusive behind the scenes flicks, and chit chatted it up with the duo about their predecessors Free and AJ and the interviews they can't wait to do.
Read on for the flicks and interview....
On their fondest memories from before they were on the show
Rocsi:" I Just remember AJ and Free playing around, like me and Terrance do now (smiles). And them going on great trips and all the gifts they would get (laughs). "
On their audition experience
Rosci: "We had no idea what we signed up for. I didn't even know it was an audition for the next host of 106 and Park. I thought the audition was for a correspondent spot. I would've been happy with that, even an intern, anything. I thought it was going to be one person doing it, and then they narrowed it down to the last five... It was crazy."
Terrance:" I was just trying to get my foot in the door, you know. I was a broke college student, jobless, almost homeless, just grinding. Doing anything I could to get on."
On what's new for the fans of the show
Rocsi: "I think the show is going to be more interactive for the fans. The Internet is just so huge right now. And U stream is really popular, a lot of opportunities for the fans to become more involved. "
On their most memorable interview
Rocsi:" Definitely Madonna! When she came in with her all black on, and that fur. I was like "Okay, diva" (laughs and snaps fingers) She was diva! It was great!"
Terrance: "I would have to say Janet Jackson, when she fed me strawberries (laughs). "
On people they would love to interview
Rocsi: "It use to always be Michael Jackson, Prince, and Oprah. Really wish we could've got Michael on. But Prince and Oprah."
Terrance: "We've had Prince moments before (laughs). Definitely want to have Prince on!
Rocsi: To sit down with Oprah… I would love to do that."
Terrance: "But you know we've been on TV during some really prolific times in history. We got to interview President Obama two days before he was elected into office that was big. "
YBF photographer Vinnet Bradshaw snapped shots of the twosome on the set of their Source photoshoot. And they're looking pretty fab. Check it: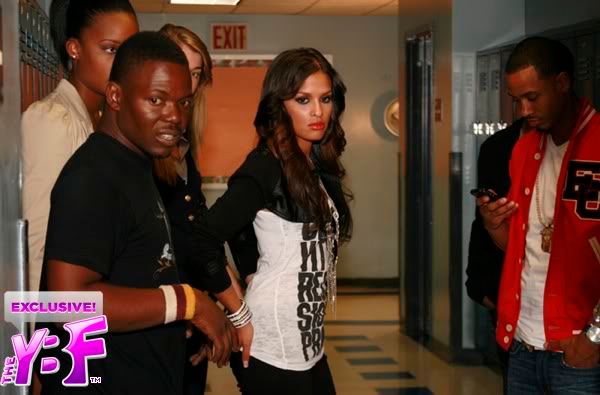 Terrence's BFF and business partner Fred (next to Rocsi) was on the set too kicking it with the models. Nice pics.
Photog: Vinnet Bradshaw
​ ​
​ ​ ​