MUSIC FAB: Kelly Rowland Talks About Her New Music Style + Jordin Sparks Gears Up For Broadway
​
Jul 21 | by YBF
​ ​ ​ ​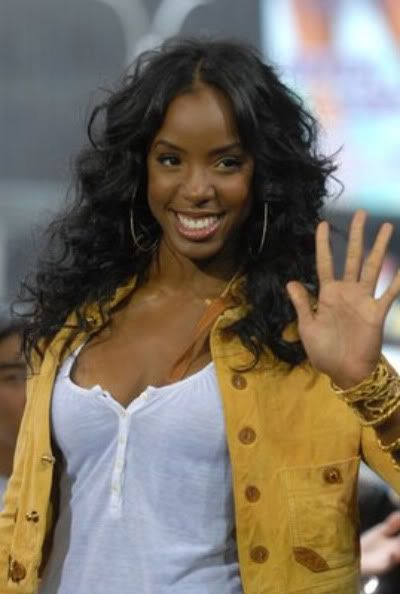 Kelly Rowland sat down for an interview with Paper Mag and dished on her new style of music and what she thinks of fame. Get her interview plus info on Jordin Sparks' Broadway debut when you read on.
Kelly recently sat down with Paper Mag and we have some of the interview here for you.
A lot of artists are moving towards a futuristic, dance-heavy sound. Why were you influenced to go this direction?
I spent about a year of my life in Europe really listening to a whole bunch of European DJs and hearing dance music a lot on the radio and really loving it. But I didn't really think that I would do a dance record until l went out in the South of France and David Guetta was spinning at a club. Listening to him was just crazy. I heard the track When Love Takes Over and I asked if I could take it to London to write lyrics to it. And so we wrote When Love Takes Over and it was my first introduction to dance music. Then I went to Europe to promote the record with David and it was a whole other monster. It's really a culture and I love it.
You've been famous for the majority of your life. What's the best and worst part of fame for you?
The best part is the creative part -- being able to make the music. The worst part? Probably the bullshit that comes with the territory. There are some fake people. What else? I'd say people wanting to know all of your business. But you understand it -- that's like the interesting part of it. I remember wanting to know every specific of Whitney and Mariah's life. I wanted to be there when they woke up in the morning. When the first time someone asked for my autograph I was like, 'What? I have crazy-looking hair right now. You really want my autograph?' You can't get caught up in fame. Fame comes and fame goes. People change. They change and you know, you can be up one day and down the next. I think about fame as just being a part of it. I think about my home as where I can just be me, my family as where I can just be me, my friends are where I can just be me.
The whole dance thing does seem to be the hot new celeb trend. Hopefully Kelly pulls it off well with this new album.
YBF chick Jordin Sparks is gearing up for her Broadway debut as Nina Rosario in the musical In The Heights. Nina is a 19-year-old who has to return home to her neighborhood Washington Heights, in New York City, after losing her college scholarship.
Jordin is looking forward to taking on this new challenge she tells Access Hollywood.
I'm really excited. It's going to be intense because I have rehearsals every single day. I think I have to watch the show every night and get used to it… It's definitely going to be intense and I want to make sure I take care of my voice because I've never done as many shows as Broadway's gonna have all in one time.
This is also Jordin's first time living on her own.
It'll actually be my first time living on my own. Now it's going to be… not only am I living in my apartment, but I'll be living in New York City. So I'm really excited.
She said she's dreamed of this day and now it's finally come. I'm happy for her. I love to see YBF chicks doing big things.
​ ​
​ ​ ​