Diddy Talks Up His Biggest Mistakes & His Mama For His Interview With FUSE
​
Jul 20 | by YBF
​ ​ ​ ​
Fuse TV, Madison Square Garden's national music television network, is set to air an exclusive interview with Diddy tonight at 8pm EST. We've got the details after the jump...
Fuse host Toure' will be asking Diddy questions about his last night with Biggie, finding out his father was murdered, and Dirty Money's "Last Train to Paris".
Here's some quotes from tonight's interview...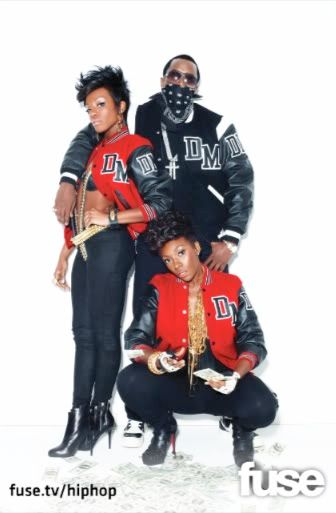 On his mother being an influence on him:

"My mother is why I am, who I am today. People can say what they want to say, but I just represent being sucker free, working hard and being positive. I don't hate on nobody, I'm not a negative individual. I just wake up and I go for mine and I try to work the hardest I can work. I could have gone a lot of different routes, but I decided to go the route of hard work."

On the motivation to continue after all his success:
"The motivation is to be better. There's been room for improvement for me as a recording artist even as a producer, as a man, as a mogul. It's not even about greed or 'when will he stop?' because I'm just not going to. I'm not going to stop, probably ever. It's a love; it's not money because the money has been achieved."
On his biggest business mistake:
"I think one of my biggest business mistakes was not realizing that everybody wasn't like me. Everybody didn't have the drive and determination; everybody's just not built for that. I think that some people need more time, and more nurturing...I mean artists that I've had. I've gotten older, I've become a little bit more nurturing and I've been a little more patient."
I wonder if he'll talk about his 'relationship' with Cassie? Or his beef with 50 cent maybe?

​ ​
​ ​ ​