SPORTS FAB: Terrell Owens Still Unemployed+Michael Vick Travel Restrictions To Impact Eagles Season?
​
Jul 14 | by YBF
​ ​ ​ ​
As the start of football season approaches, two highly publicized NFL players may have some problems this year.
Wide receiver Terrell Owens still hasn't signed with a team, while Michael Vick's probation regulations may hold him back from traveling with the team for away games.
Read on for the deets…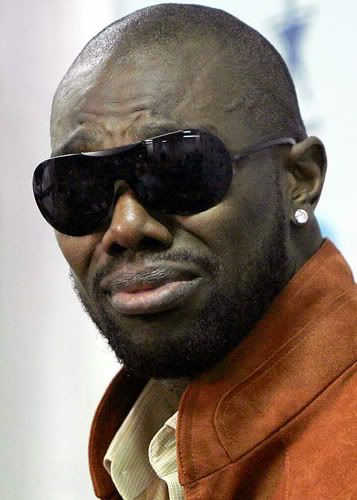 Free agent Terrell Owens has yet to sign with a team for the fast approaching football season. T.O. believes the reason for him not finding a home team is because of his bad reputation as a troublemaker.
T.O. highlights the fact that he has never been disciplined by the NFL for his conduct off the field, unlike some of the leagues "golden boys."
"It's almost like I didn't play last year," he lamented.

"They're always focused on what has happened earlier in my career," he complained. "It's not like I can't play. There is some type of influence that they're making in the minds of teams and owners and GMs."
Owens plans to play a few more seasons and then he will pursue acting and interior design.
Umm interior design T.O.?
Michael Vick
isn't allowed to travel the country like his teammates due to the fact he's still on
probation
for dog fighting charges.
An Eagles source tells NFL.com:
"His restrictions will have no impact on his working or traveling with the Eagles. He has had restrictions since he joined the team as do all people on probation."
His restrictions have caused some dismay to others such as his own charity golf tournament and a scheduled appearance at a youth football camp.
The director of the football camp, Cornelius Corprew was upset that Vick didn't show up because they promised campers pictures and autographs from Vick.
The camp was created based on the fact that Vick would be there. "I'm upset because our camp is built on integrity and character and that's what we teach to our kids," Corprew said.
Aww Mike.
​ ​
​ ​ ​