Kenyon Martin Kisses Trina's Lips Goodbye!
​
Jul 11 | by Natasha
​ ​ ​ ​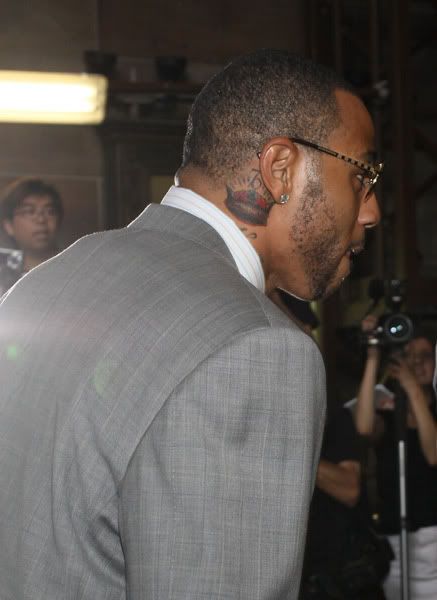 NBA baller Kenyon Martin is moving on in every sense of the word. He arrived to his homie Carmelo Anthony's wedding last night with a brand new tattoo. And it's covering up the tatt that was there before-- his now ex-girlfriend Trina's lips.
The pics when you read on...
He must have gotten this within the last month as this new tatt wasn't there in his latest on camera interview less than a month ago. Even though Trina was at the wedding as well, it didn't seem like the awkward "ex meeting" we all dread stopped the two from being happy for their friends Lala and Carmelo.
But more importantly, WTF is this new ish on Kenyon's neck? Something tells me he was better off sticking with his ex's lips. Sad, but true. Lesson learned kids: Stop tatting names and body parts of your lover on yourself. That is all...
Photog: Moises de Pena
​ ​
​ ​ ​