EVENING BITS: Monica, Thandie, Tyrese, Teyana, Bootz, & LaLa
​
Nov 06 | by Natasha
​ ​ ​ ​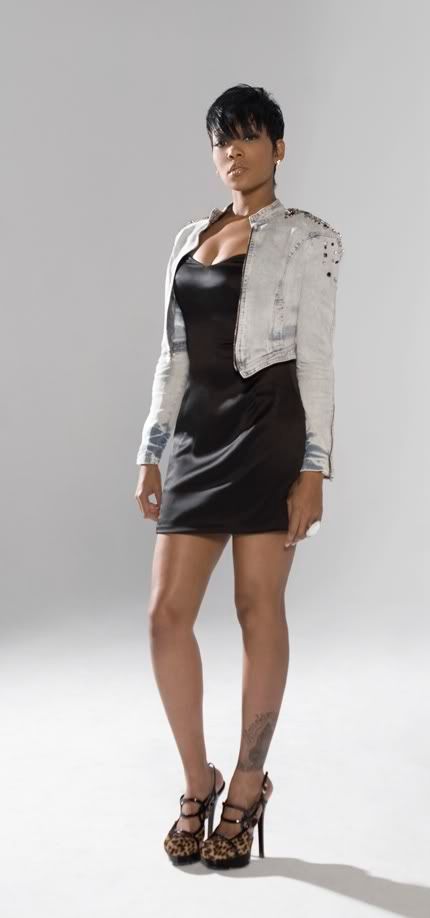 Monica
's on the cover of
Rolling Out
magazine.  Here's the PR snippet:
Monica tells Rolling Out Magazine that she withdrew from the spotlight during her careers prime after her boyfriend committed suicide in front of her in 2000; "I was the walking dead for a little while", Monica disappearing from her fans and slipping into a depression. Today, Monica has titled the name of her BET reality show, single and album "Still Standing" as an emblem of her rescued faith in herself, life, and love. Monica states "Stop looking at what I used to do and look at what I'm doing now", as she looks to reconnect with her fans and reclaim her position as the sensual songstress that she is.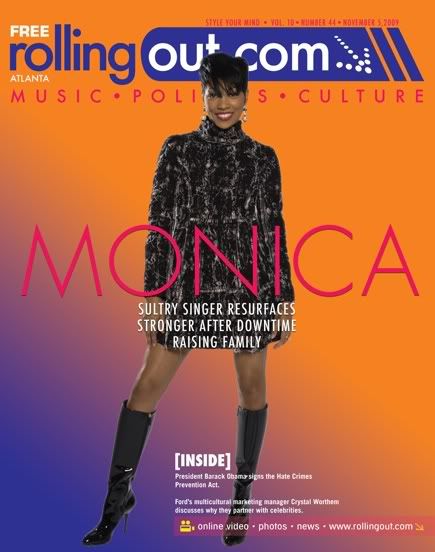 Cute pics of her.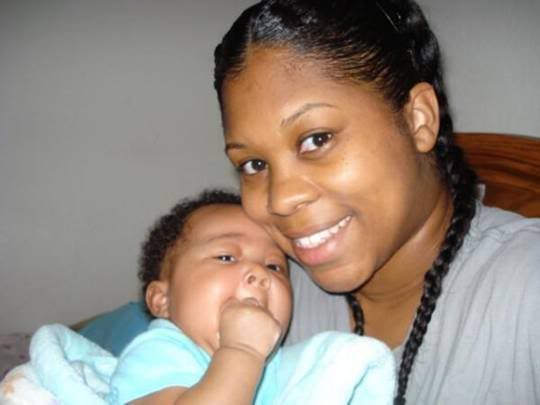 Ya girl
Bootz
from "Flavor of Love" is preggers again.  She posted this message about being pregnant with her second child after just having her first in March.
"HEY FANS, I KNOW I HAVEN..T BEEN ON MYSPACE FOR A WHILE BUT I AM VERY EXCITED TO SAY THAT ME AND MY HUSBAND ARE EXPECTING OUR SECOND CHILD IN APRIL 2010! I ALWAYS WANTED TO MAKE SURE MY KIDS WERE CLOSE IN AGE SO THEY CAN GROW UP TOGETHER AND GOD HAS BLESSED ME WITH ANOTHER ANSWERED PRAYER! I JUST KNOW AFTER THIS ONE I WILL NOT BE GETTING PREGNANT FOR FIVE TO SEVEN YEARS (IF WE CHOOSE TO HAVE ANYMORE) BECAUSE CARRYING A BABY FOR NINE MONTHS IS VERY DRAINING AND SOMETIMES MISERABLE WHEN YOU ARE REALLY SICK! THANK GOOD IM OUT OF THAT STAGE! LOL! GOD BLESS TO ALL THE PREGNANT WOMEN OUT THERE AND FEEL FREE TO COMMENT TO THIS BLOG WITH YOUR DUE DATES!"
Husband?
Oh. More ish when you read the rest...
The fabulousness that is
Thandie Newton
is covering the pages of the UK December edition of
Instyle
mag.  Here's the scans:
Tyrese
posted on Twitter that he and his family found his long lost 19 year old sister:
Wow.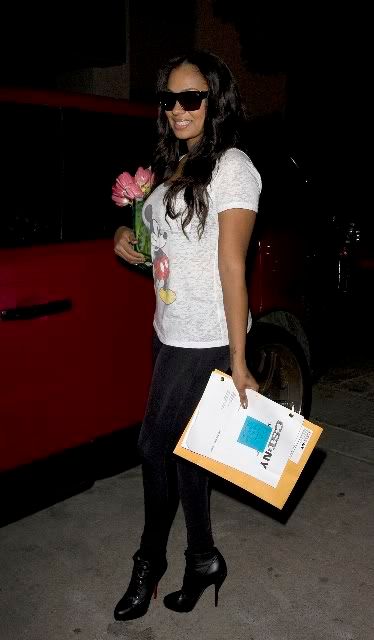 It has been confirmed that
La La Vazquez
will guest-star on CBS' CSI:NY on Dec. 16th.  The pic above is her leaving the set this week. Seems like La La has been spending her time in Los Angeles working on her acting skills. She's appearing on an episode with her BFFs
Kim Kardashian
and
Vanessa Minnillo
. La La plays a very intense character on the show with a troubled past. Vanessa and Kim play two women who concoct an interesting scheme that ends in murder.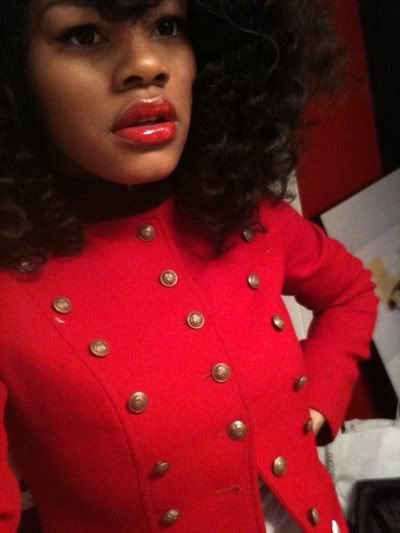 And speaking of TV/Movie roles,
Teyana Taylor
just announced that she got one of the lead roles in
Stomp The Yard 2
. Interesting.. The Randomness: 1. 
J-Hud
says she and
David Otunga
are ready for baby #2.  Jenny wants a girl this time.  Wow.
​ ​
​ ​ ​