Daily Obama Juice
​
Nov 20 | by Natasha
​ ​ ​ ​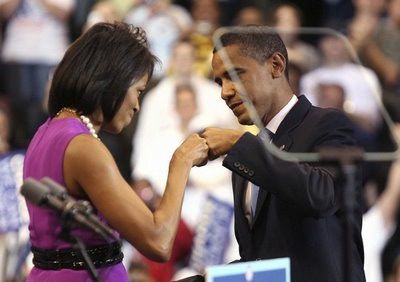 Our First Couple-Elect is a powerhouse couple in more ways than one.
Michelle O.
wakes up at 4:30am for a 90 minute workout 3 days a week. And
Barack O.
works out 6 days a week for 45 minutes--no matter what's going on. He says with his ridiculously busy schedule, he has to give up either sleep or workouts. And he's keeping the workouts. Damn. Even their gym games are on point.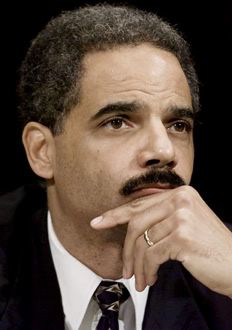 In case you missed it, President Elect Obama has named the new U.S. Attorney General. He is
Eric Holder
, and if approved by the Senate, Holder will become the first black U.S. Attorney General in history. He is one of many joining the Obama administration who have come over from the Clinton administration. He was Deputy Attorney General under
Bill C.
He also has been serving as O's legal advisor and led the steering committee for Obama's VP search. Holder's wife
is Dr. Sharon Malone
, an obstetrician based in DC. They have 3 children. More when you read the rest...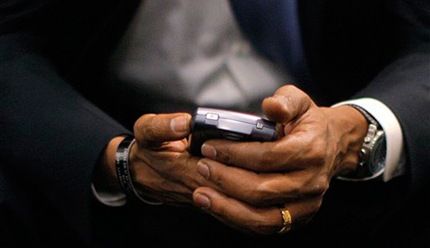 Will Barack be able to give up the Crackberry? I'm going with no. But Presidents and high up government officials run a huge risk of privacy invasion and scandal as any communication done while holding office is public record. Mr. Obama's staff is advising him to turn over his Blackberry by the time he becomes President to prevent scandal while he's in office. But the Blackberry's been his steady confidante for the last few years of his life and on the campaign trail and he reportedly is dreading giving it up. He never went anywhere without it, checked it 2 million times a day, and went back and forth with his friends about Sox games, politics, and news. You know--how all of us Crackberry addicts do. The man is just barely making it through giving up smoking cigarettes. Now y'all want him to turn over the Crackberry? Can we let this man live?! Damn! People are just ASKING for this dude to lose it at some point.
Word has it the Obama camp is getting agitated that leaks keep coming out about
Hillary
's Sec. of State offer.  She still hasn't accepted the offer yet and no word on what she's holding out for.  Her hubby Bill says he'll release all of his questionable financial records for analyzation and anything else if it helps her get into the position.
​ ​
​ ​ ​