Katt Williams ARRESTED....Again!+Rihanna Faints On Stage!
​
Nov 07 | by Natasha
​ ​ ​ ​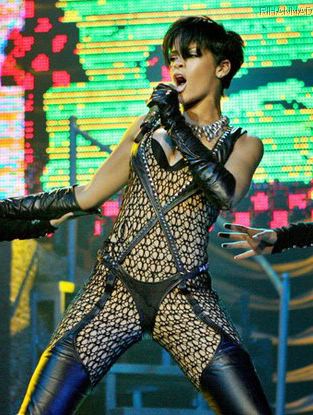 Apparently
Rihanna
got really sick on stage in Australia earlier today. She was performing Umbrella, had just come down from flying around on a harness, then hunched over and signaled that she was not ok after she hit the stage.
Chris Brown
had already come out to sing with her. Rihanna ran off stage, Chris finished the song, then ran to her side. She was rushed by ambulance to a nearby hospital. The concert ended with no word on Rih Rih's status. Hope everything is good. The video of her incident is below: We're hearing the faint was due to her being out of breath and supposedly nauseated thanks to flying around in a tight corset for a long period of time.
UPDATE
: Rihanna's publicist say she's now doing "perfectly fine".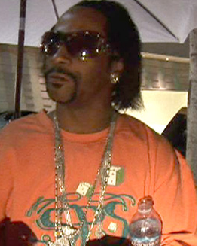 Damn Katt.
Katt Williams
was arrested yet again after getting caught with three guns in his car yesterday.  He was actually on his way to do a show at Carnegie Hall when the cop cars got him.  He bailed himself out and got to his show an hour late.  Here's the scoop:
The paper reported that Williams, 37, was arrested early Thursday morning after police found his Mercedes bus and red Cadillac Escalade parked on Broadway. Police noticed that the SUV was missing a license plate and that three guns were in plain sight inside the vehicles. When Williams emerged from a nearby building, he told the cops that the vehicles were his, and the officers handcuffed him. Eighteen hours after being arrested, the comedian posted $25,000 bond and was released right around the time he was supposed to hit the stage at Carnegie Hall. "Wearing baggy jeans and a satin shirt, [Williams] ... spritzed himself with cologne and jumped into a black limo," the paper reported. "Half an hour later, it screeched to a stop near the rear stage entrance on West 56th Street, and Williams, surrounded by bodyguards, jumped out and disappeared into the hall."
WWTHD? (What Would
Tip Harris
Do?) Katt was also arrested back in '06 on gun charges as well when he showed up with WMDs at LAX.  *SMH* On another note, somebody needed to scream "Pimp Down!" as soon as they saw that sweated out perm on the top of this dude's head.
​ ​
​ ​ ​