Rumor Control: Usher & Kelly Rowland Gettin' It Poppin'?+50 Cent & Angel Lola Luv NOT A Couple?
​
Oct 21 | by Natasha
​ ​ ​ ​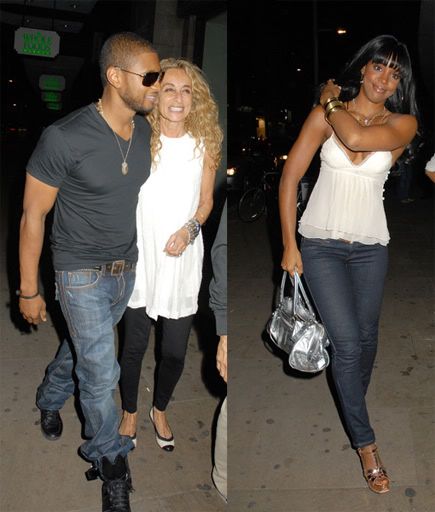 Word has it
Usher
has a lil boo he's been secretly kickin' it with--and it may be
Kelly Rowland
. Jawn Murray reported on the
Tom Joyner Morning Show
this week that
The Raymonds
are indeed riding on Splitsville Lane, just like TheYBF.com was the first to report a while back. And Ursh has actually moved on to spending lots of time on the low with a new celeb "friend". Jawn wouldn't reveal who it was, but he did say the mystery woman spends A LOT of time in Europe. And we all know how Kelly pretty much lives over there. YBF sources also report Kelly had a huge crush on him these last few years, and
they've even partied together
over in London.
We broke the exclusive MONTHS ago
that Usher &
Tameka
were on Splitsville Lane, despite the false "happy couple" front they were putting up. And most people accused us of lying and making up stories, including Usher's camp. But we stood by our story. Funny how these days
everybody
is hopping on the Splitsville bandwagon and saying the two are pretty much dunzo, despite the happy couple front they're
still
putting on. Usher and Tameka rarely hit up events together these days, and when they do, insiders say they barely even speak to each other. Tameka will be delivering their second baby they have together next month, and people are predicting that will cause even more drama. As usual, we called it. And we'll sit back and wait for the full story to reveal itself... The real deal on the
50 Cent/Angel Lola Luv
alleged hook up when you read the rest...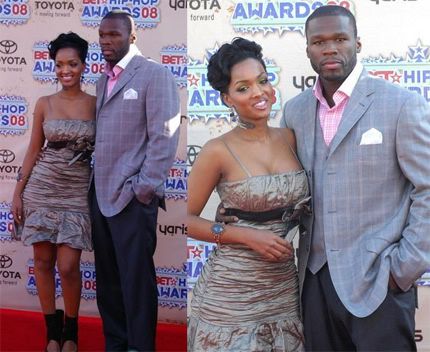 So 50 Cent and video vixen Angel "Lola" Luv caused a frenzy when they hit the BET Hip Hop Awards red carpet together this weekend. Rumors have been flying that the two are on new couple status (where you at Ciara?). But we're not buying it. A couple months ago, Angel confirmed that she is indeed releasing a mixtape on G-Unit's label and we all know 50 loves to stir up publicity around his female artists (remember
Olivia
): We also learned that Angel will be starring in a movie with 50 Cent very soon. So we're going with publicity stunt. No candy shop loving there.
​ ​
​ ​ ​