Somebody PLEASE Come Get Amy Foolywanghouse+Chrihanna Kicks Off Their Clothing Lines
​
Sep 26 | by Natasha
​ ​ ​ ​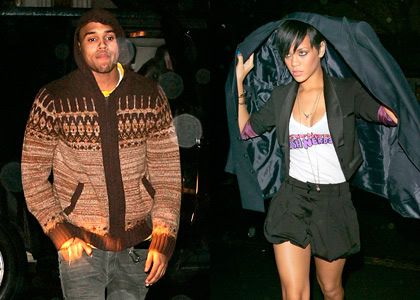 Rihanna
and
Chris Brown
are both ready to kick off their new clothing lines. According to Women's Wear Daily:
RIHANNA is set to follow in the footsteps of fellow pop star GWEN STEFANI and launch her own clothing range. The Disturbia singer, who is a frequent front-row guest at runway shows, has confirmed she is working on her own designs. The sexy star has already dabbled in the accessories industry - she put her name to a range of umbrellas earlier this year (08) to coincide with her international hit of the same name. She tells fashion publication WWD, "I can't say when it will be released, but it's definitely going to happen. I'm not one to rush into anything. I want to take my time." Earlier this year (08), Rihanna hinted she was pondering a fashion line, saying, "There might be a clothing line on the horizon, maybe underwear." The star has also previously teamed up with retail chain H+M to design a range of casualwear as part of the Fashion Against Aids campaign.
And Chris just launched his own line of underwear called Big Headed. Pun intended. According to reports:
Big Headed Boxers has started a trend not only with its name, but what it stands for. Comfort and quality is the key to the success of Big Headed Boxers. With attention to every fine detail, Big Headed Boxers are made to not rise up, allowing you to let loose and enjoy yourself. Literally!
When asked about the success of the line, Keith Davis, chairman and founder of Big Headed Boxers says, "We created Big Headed Boxers to give every individual confidence when wearing our product. Not having to wear another man's name on your boxer's is a key component behind the branding of Big Headed Boxer's. It's all about you!"
Um, ok. Pics of foolywang material
Amy Winehouse
when you read the rest... In non YBF news and because black folks love them some Amy Winehouse, here's what she looked like performing at a benefit last night: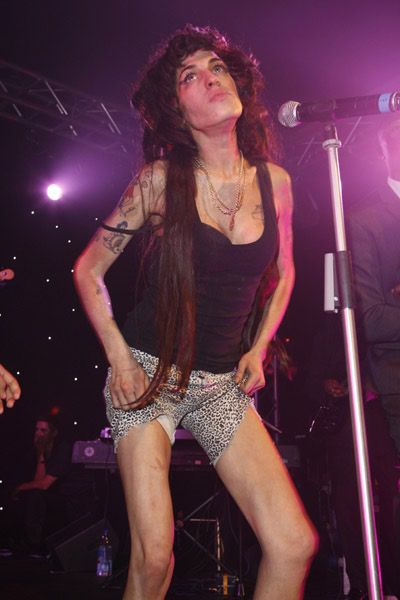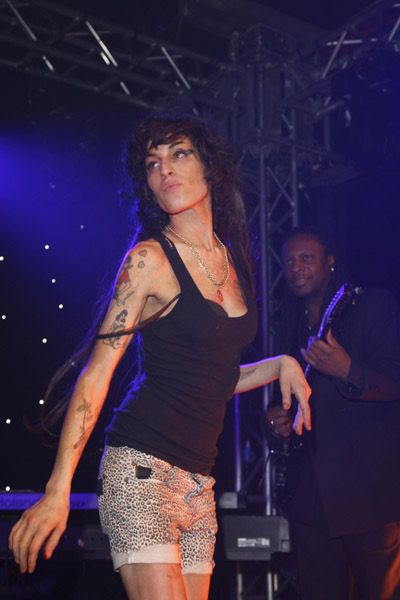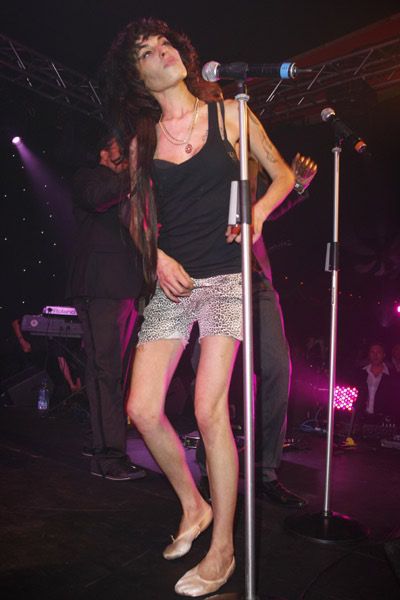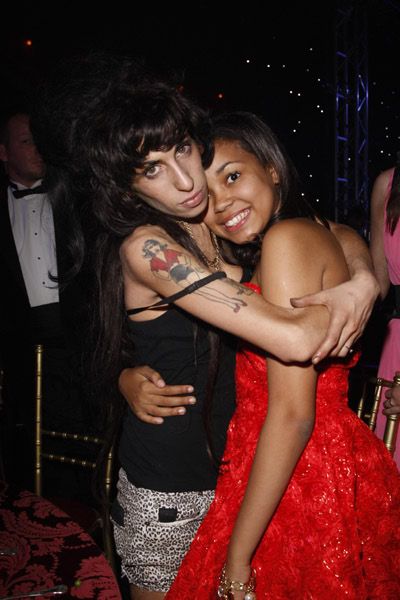 This ish has got to stop.  Crack is a helluva drug and it looks like Amy isn't going to come around anytime soon.  And who let their kid around this scariness?  No ma'am. The Randomness: 1.  In other news,
Jermaine Dupri
says
Travis Barker
is set to leave the hospital in 2 weeks.  Yaaay for Travis and his recovery. 2. Oprah has joined the cast of Disney's
The Princess and the Frog
movie.
​ ​
​ ​ ​