The 2008 VMAs Red Carpet Foolywang Material
​
Sep 08 | by Natasha
​ ​ ​ ​
It was slim pickings for Best Dressed...and here's why: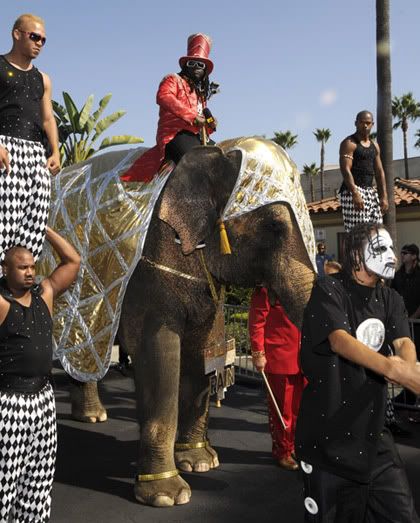 This negro
T-Pain
rolled up to the VMAs on an elephant...which had a T-Pain bedazzled diamond chain around its neck.  And some hood mimes, stilt folks, and other circus acts were on the sides.  Double boo.
Pure tomfoolery.
Seriously
Fat Man Scoop
?  No, for real?  Wearing your draws on your Youtube show with your wife is one thing, but this ish right here will caused you to get slapped. More foolywang material when you read the rest...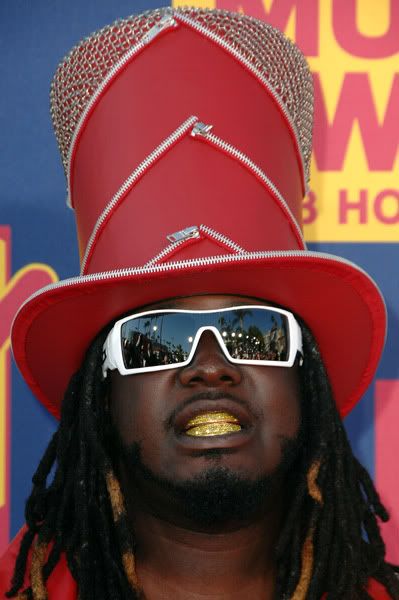 Sigh.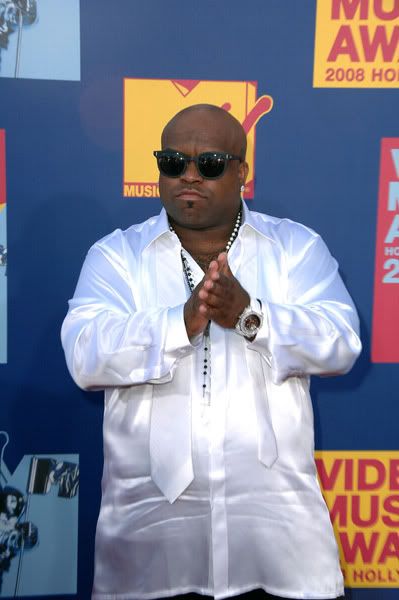 Are those Daniel Green loafers
Cee-Lo
?  Either way, this "outfit" does nothing for you.  Never wear shorts or a satin shirt.  Ever again.
Taboo
of
Black Eyed Pea
hit the carpet.  And while we're all for
Obama
and stuff...there's a limit to how much Obama paraphernalia a person should wear at once.
Not really sure what
Lupe
was going for here.  He's either going to war or going on a lunch date with
Andre 3 Thou
.
Danity Kane just still doesn't get it. And Kobe's pants are just not ok: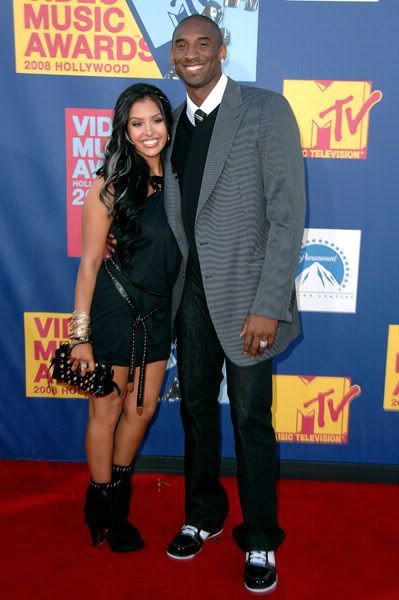 He's about 1 size away form skinny jeans and it just doesn't really suit him.  And those shoes are helping.  And I see Vanessa is still trying to copy other folks' outfits and not pulling it off. And as for
Solange
's look: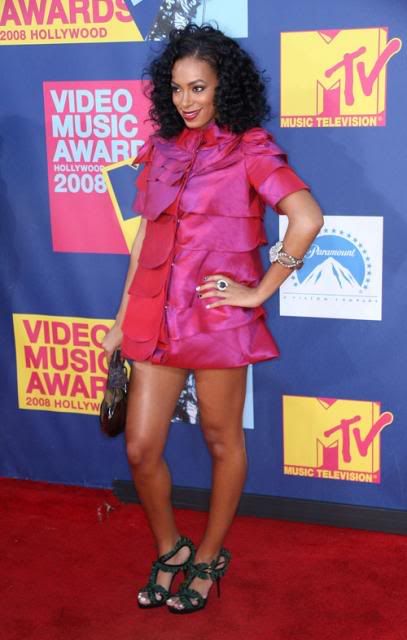 Is that a coat...or a dress?
And this gold Fendi clutch just doesn't fit with this outfit at all.  But for some reason, I actually like the dark makeup. Go figure.
Mazur/Granitz
​ ​
​ ​ ​