Once Again Suge...This Is NOT Gangsta.
​
Sep 02 | by Natasha
​ ​ ​ ​
So
Marion "Suge" Knight
hit up Rain nightclub in Vegas the other night: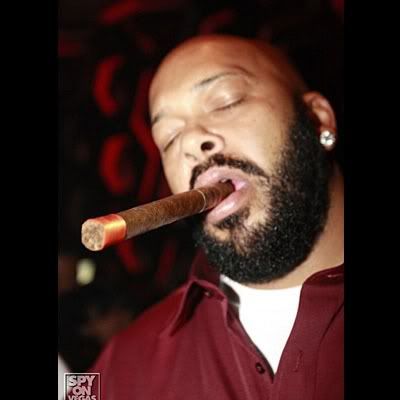 And it took no time for this dude to display public drunkeness...just
asking
for his second arrest in a matter of days.  Why couldn't he open up his eyes in nan one of these pics?  Partygoers say he was hitting the Crown extra hard all night and dude was partying while sleep standing.  And why am I mad at these people who hopped in a picture with a man who was clearly knocked the f--- out while standing up, but they're still cheesing extra hard like this is ok?  Just get it together Suge.  
Spyonvegas.com
​ ​
​ ​ ​