The Obamas, Baby Z, & Naomi On Vacay+RadarAsks What's Scary About Michelle Obama
​
Aug 14 | by Natasha
​ ​ ​ ​
The Obamas were spotted on their Hawaii vacay this week having some family time together: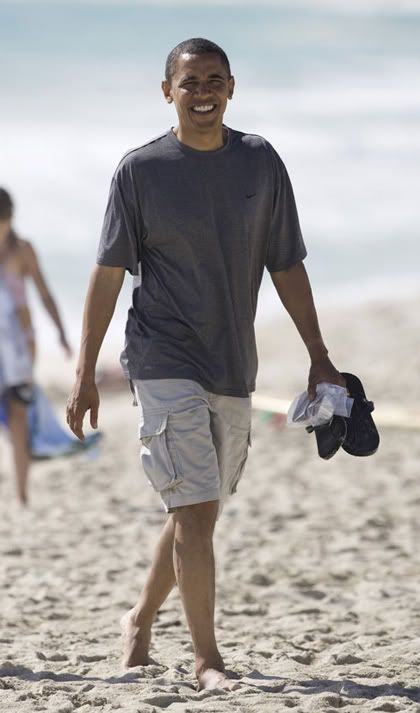 Barack and his girls hit the beach and the town for shaved ice, swimming, and golf.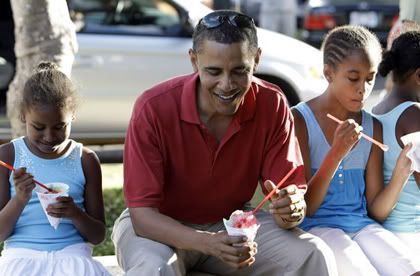 I'm sure Sasha and Malia were happy to spend some quality time with daddy. And I bet Michelle was too. Speaking of Michelle...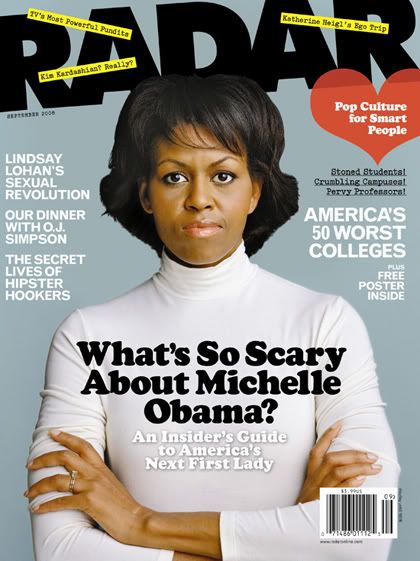 This month's issue of Radar is focusing on the "scare factor" of Michelle Obama. According to the Huffington Post: The meticulously footnoted insider's guide, a semi-controversial FAQ penned by Ana Marie Cox, asks questions like, "Why does she hate whitey?" ("there is no public evidence of her ever using the word whitey"), "When was the precise moment she became proud of America?" ("Michelle Obama's pride in America is long-standing, diffuse, and organic"), and "Why is she so angry?" ("She's not angry; she is passionate"). Here we go... More pics of the Obamas on vacay and pics of Baby Z and Naomi on vacay when you read the rest...
Barack and Michelle hit up a fundraiser last night. No vacation is complete without a little bit of work.
Picnics in the park.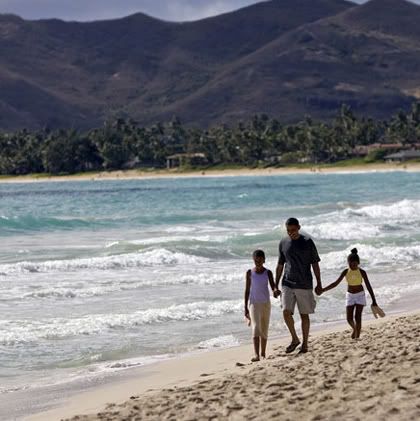 And quality time on the beach. Cute.
Huffington Post
Naomi Campbell is still traveling the world via yachts and boats with her billionaire boyfriend. She was spotted on the coast of Ibiza, Spain chillin' on a boat ride.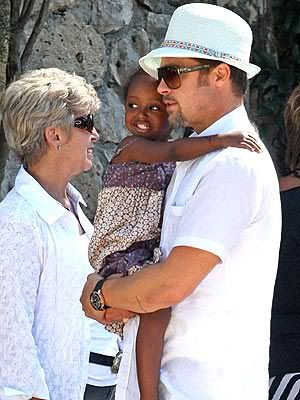 And Baby Zahara (who is so not really a baby anymore--they grow up so fast!) was caught out and about with Daddy Brad and Grandma Pitt in St. Paul, France visiting some museums. She is pure cuteness.
​ ​
​ ​ ​