Diddy & Cassie ENGAGED!?+Danity Kane & Bow Wow Do FNM+The Do Gooders
​
Jul 24 | by Natasha
​ ​ ​ ​
Star magazine is reporting
that
Diddy
and
Cassie
are now telling the people close to them that they got engaged last month.  According to Star:
"He told everyone to keep it extremely quiet because he didn't want it to get out, but you could tell he was excited," says a source. "Diddy said they hadn't set a date yet, but he wanted his family to hear the news first."
Apparently he popped the question at
Justin's
eigth grade graduation on June 5th.  This is all very interesting since
a couple weeks ago Cassie herself said they broke up
.  Maybe they were engaged last month and that's the break up Cassie was speaking of.  Or maybe they have made up.  Or maybe all this ish is wrong.  Either way, I'm just passing on the news.  And again, pick up your face
Kim Porter
.    
UPDATE
: Reps for Diddy and Cassie say this is a complete fabrication and they are NOT engaged.  
Danity Kane
and
Bow Wow
were hit up MTV's FNM taping last night as DK is featuring their new "Bad Girl" video tomorrow night.   More pics when you read the rest...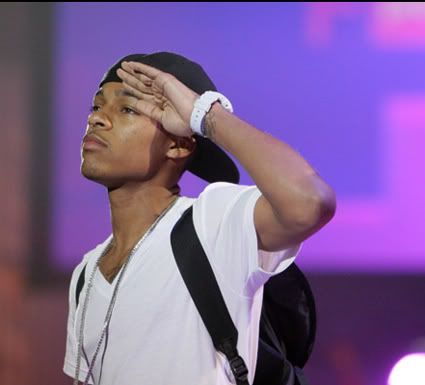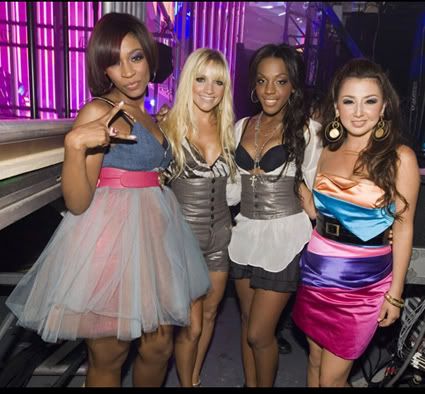 I'm still trying to figure out when regular bras became part of chicks' outfits.  I've been seeing that nonsense a lot these days. Over at L.A.'s Ringling Bros. circus opening,
Columbus Short
brought out his girlfriend and son:
Awww.   And
Romeo
brought out his fam: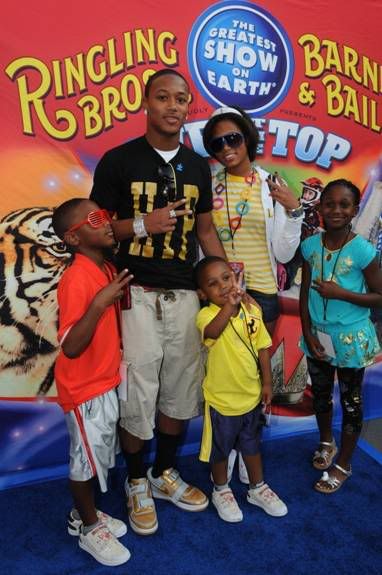 Cute.  But um, you know you been in Cali too long Romeo when you're wearing those shorts and crew socks like that.  Boo.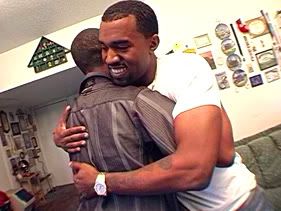 Kanye's
documentary where he goes from house to house to offer monetary and other types of aid to young military vets airs Monday on MTV.  It's part of the Choose or Lose campaign.  And he's getting tons of praise for his do gooder activities--even from
Bill O'Reilly
.  I think it's absolutely fabulous what he's doing and is setting a great example. 
Check out MTV.com
for the full details of what's going down.     
  And congrats to
Nas
for bumping Lil Wayne out that #1 spot this week
and selling close to 180,000 units this week of his "Unitiled" album.  While it's not really that many units relative to Weezy's 1 million sold the first week
The Carter III
dropped, it's still cool.  Go Nas.  And as for those 671,000 petitions he was protesting against Fox News with yesterday, the reps at Fox refused to accept them.  Damn.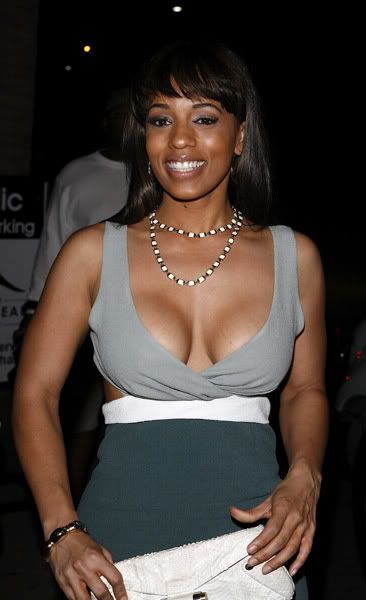 If you're watching Part 2 of the CNN Black in America documentary tonight,
click here for a sneak peek at the interview they do with Melyssa Ford
and aspiring video chicks.
​ ​
​ ​ ​