WTF Is Going On In Miami?
​
Jul 21 | by Natasha
​ ​ ​ ​
Do people come to Miami and lose their minds?  Did Miami club promoters just lower their standards for who they want on their "A List" guest lists and how they need to step up in their venue?  Because this ish that went down at Miami's Mansion nightclub this weekend was just a whole lot of "No" wrapped into one. 
Swagga ENT And Dunk Ryder Records put on the Miami Stand Up 2008
 party where
Trina
and
Trick Daddy
performed: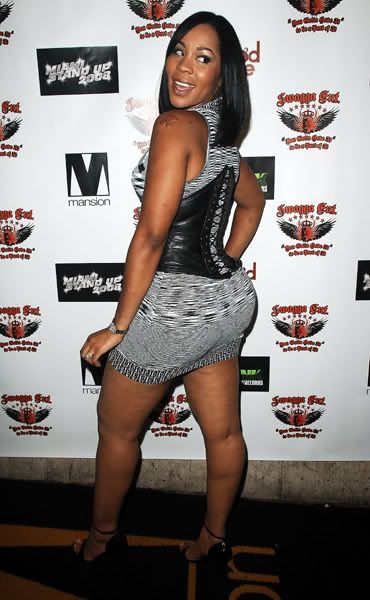 Twice in one day huh
Deelishis
?  I see that wig change was the only upgrade that happened for her this weekend.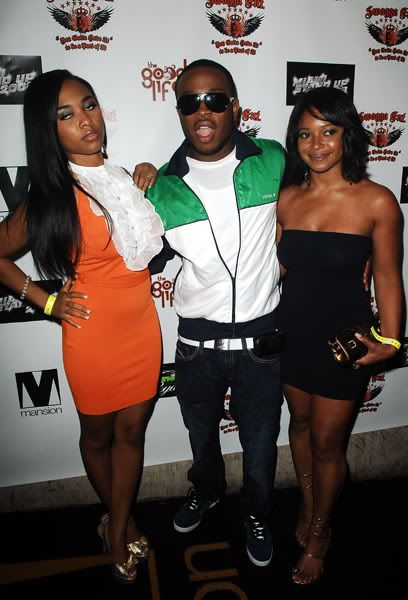 "
Pleasure
" and some groupies--what's really hood with ol girl on the left?
EDIT
: Hot damn. That sure
is
Teairra Mari and Tamala Jones. The fact that I was quick to say what I said says alot. I'm just sayin'...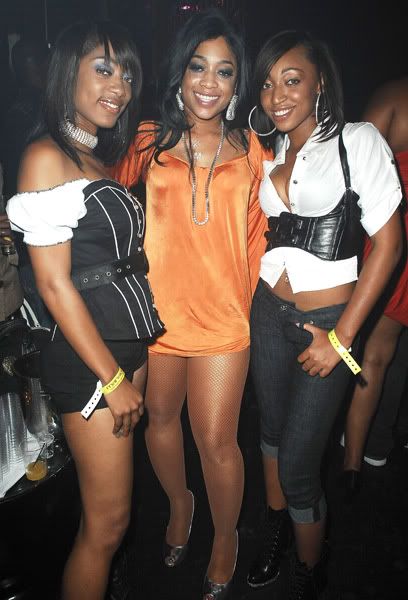 Trina and some group/chicks named "Pretty Money"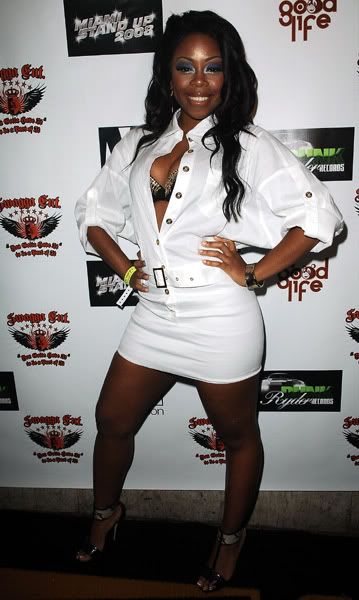 I know Buckeey is not serious.  I just know.   This mess looked like a
Uncle Luke
video gone extra wrong.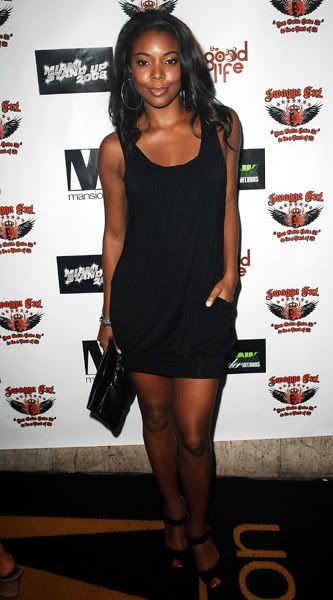 Gabby
(who hosted this ish) saved the damn day with the dress I've seen on her I swear 100 times before.  And trust me.  It doesn't get any better.  Lots more pics of the foolishness when you read the rest...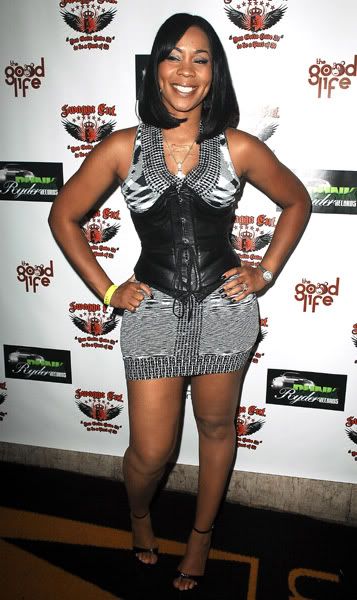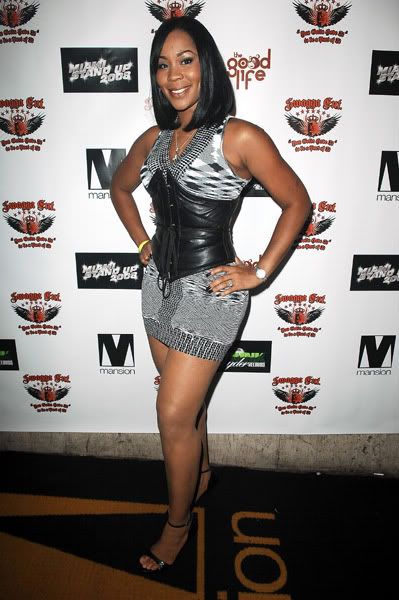 Oh Deelishis.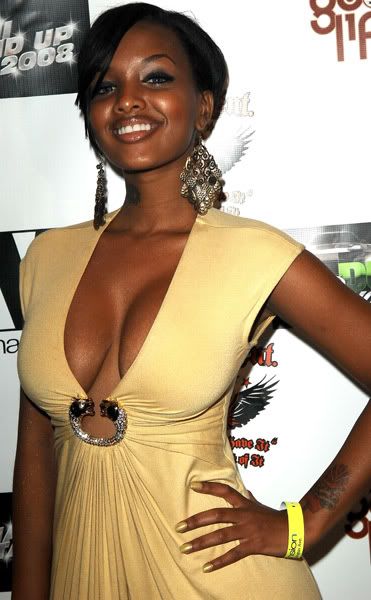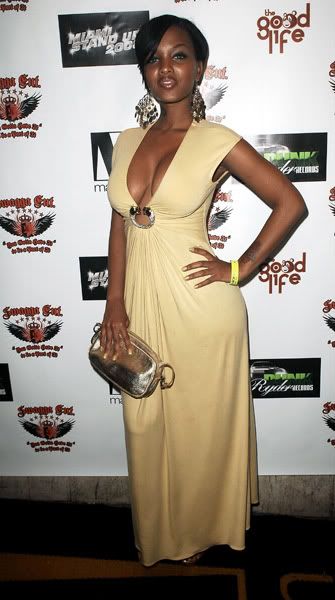 When Angel Lola Love is the best dressed person at the event...it's a problem.
Slim Thugga was there.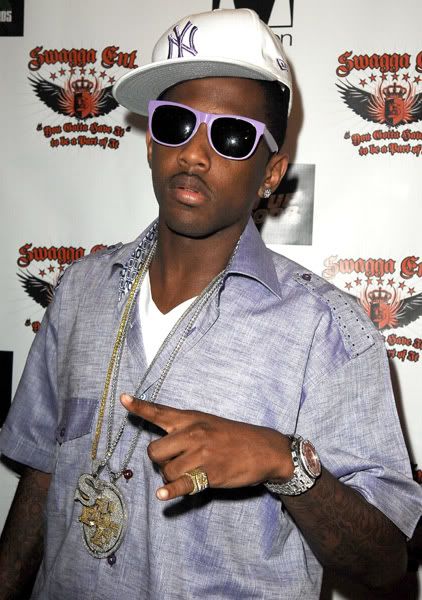 Fabo was there.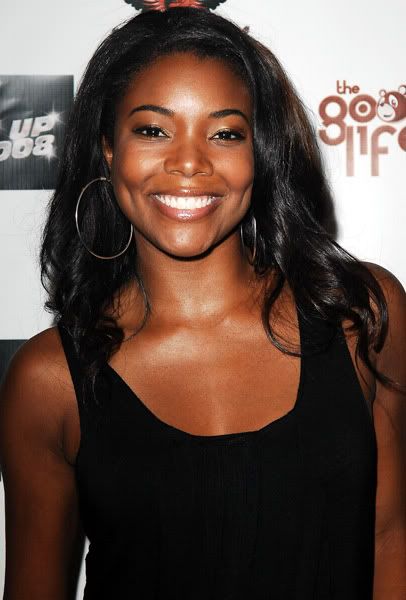 No ma'am trina.  I see you love these extra mini tunics and all but these burnt orange fishnets and silver shoes are just not the business.    
Sandy Denton was there and posed with NFL baller Bryant McKinney.
  Sigh.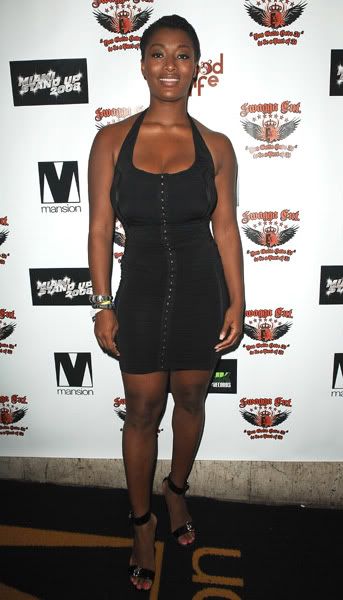 I'm just not loving it Toccara.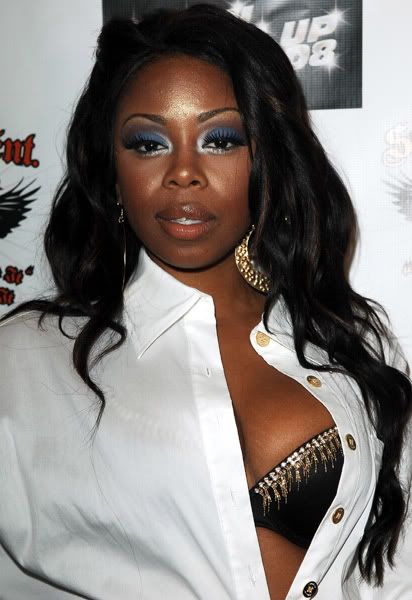 They need to stop.  
Caballero/Wireimage
​ ​
​ ​ ​