Foolywang Material: Wendy Williams & Pepa
​
Jul 03 | by Natasha
​ ​ ​ ​
I don't like calling folks a hot tranny mess but...
Wendy Williams
was spotted with her infamous hubby
Kevin
stopping at a Solstice boutique before she went off to rehearsals for her new talk show.  Y'all know she had to cop some shades to cover up those bruises from when she "fell" or from when Kevin "accidentally" collided his fist with her face.  Let me stop...
I honestly can't even put my finger on what makes this chick foolywang material but dammit that was just my first thought when I came up on these pics.  I
do
know I all of a sudden have an urge to host a steel cage match.  I want to put life size Barbie's blonde lacefront wig in the middle of the ring and see who would survive between Wendy and
Tyra
 in a fight to get the wig. More pics of Wendy and Pepa's foolish outfit when you read the rest...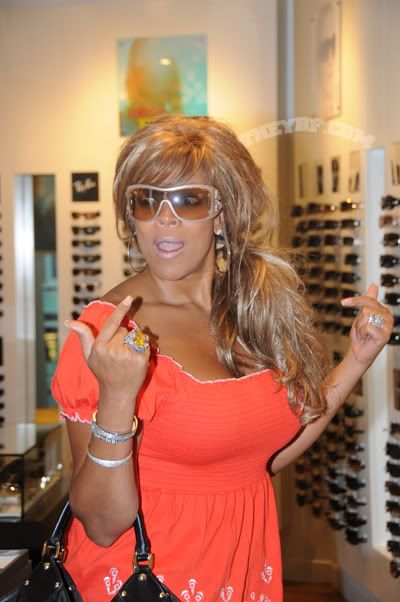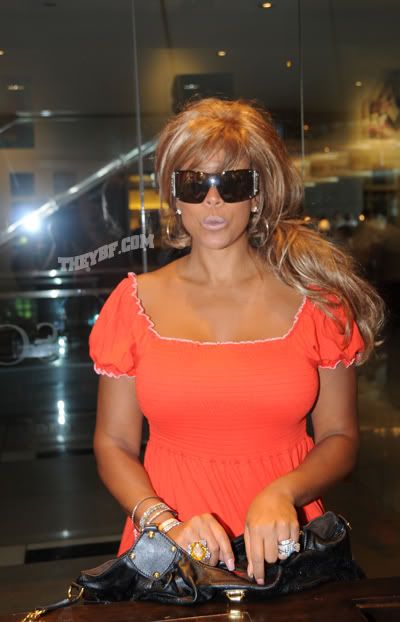 She was shopping her heart out today in New York's Time Warner/ Columbus Circle.  She bought 2 pairs of Christian Dior shades.  She also got a pair of Marc Jacobs for her hubby.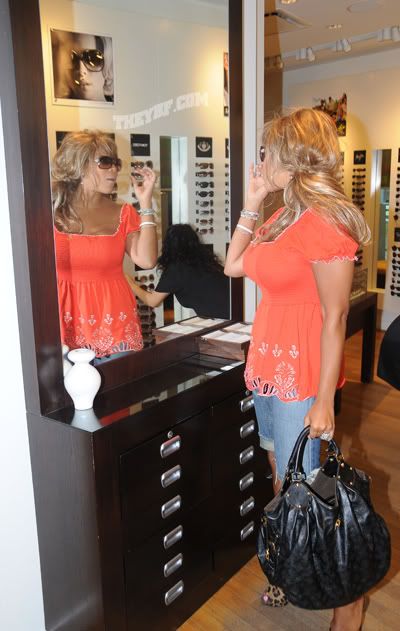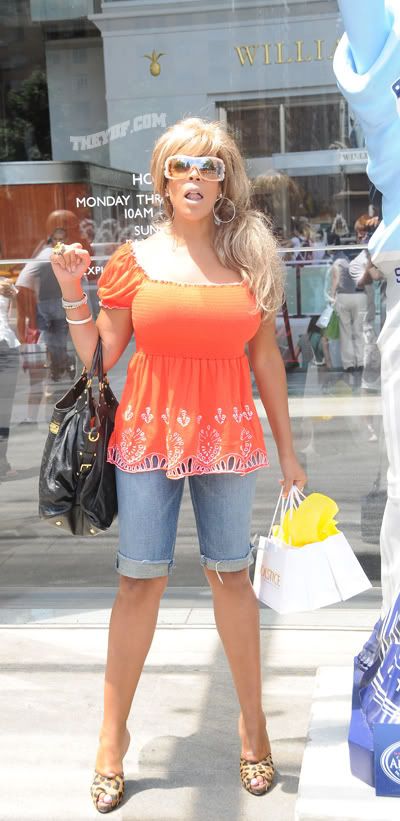 Oh Wendy.  One shoe size up may have made a difference.  Or not... And Pepa really walked out the house wearing this mess to
Missy's
b-day party last night: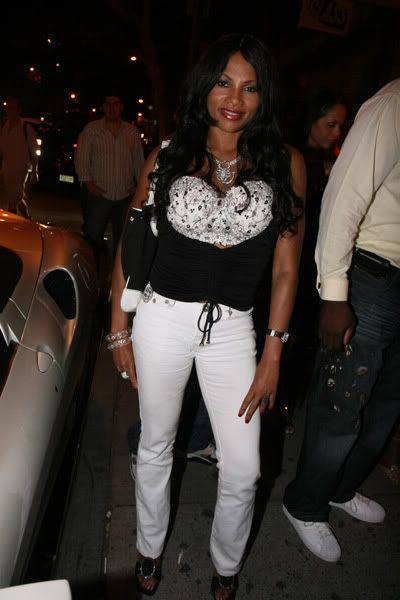 Yes, that's her bra--holding open her spandex shirt which wasn't meant to be held open like this. 
*side eye*
Splash News
​ ​
​ ​ ​