BET Awards Foolywang Material
​
Jun 25 | by Natasha
​ ​ ​ ​
Here's the looks we were not feeling on tonight's BET Awards Red Carpet: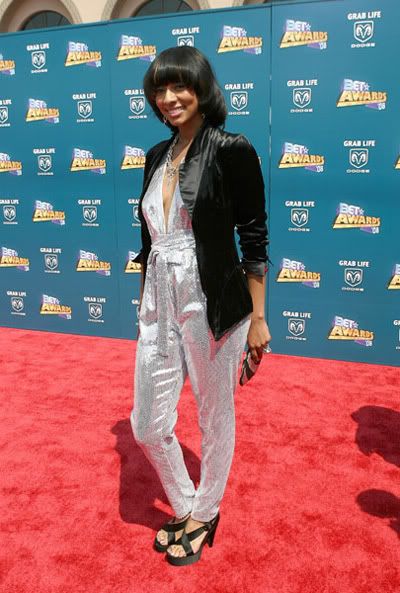 Keri Hilson
looked like she was about to hit up Studio 54 in the hood in this silver sequins pantsuit.  Not loving the look.  You're too fab for this Keri.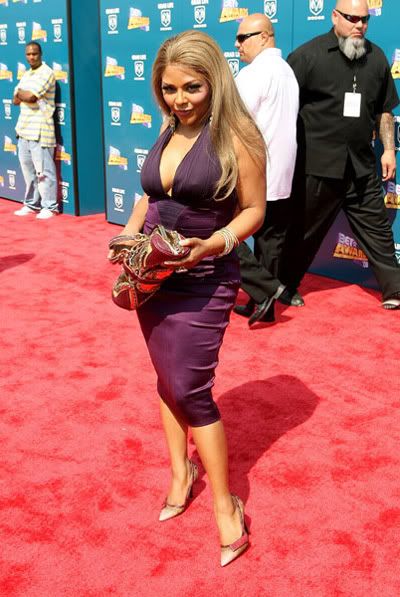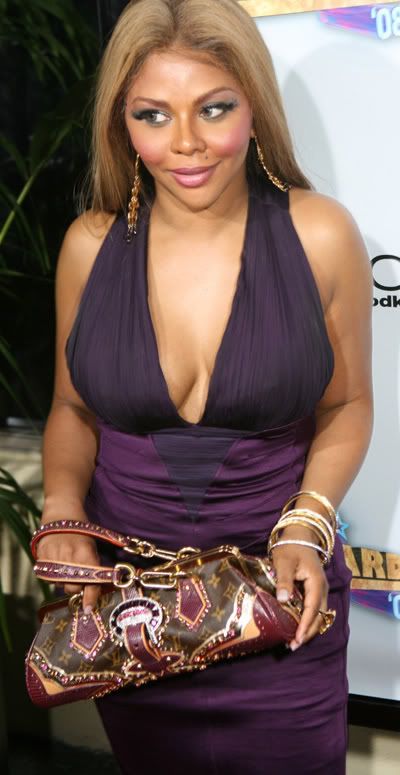 And of course 
Kim Ho Chi Min
hit the carpet with her Barbie Doll lacefront nice and fresh.  And the Marc Jacobs designed LV bedazzled purse was just not the business.  The dress itself is pretty hot but the all around look on Ms. Kimmy is just....yeah. More of the ish we did not love straight off the BET Awards red carpet when you read the rest...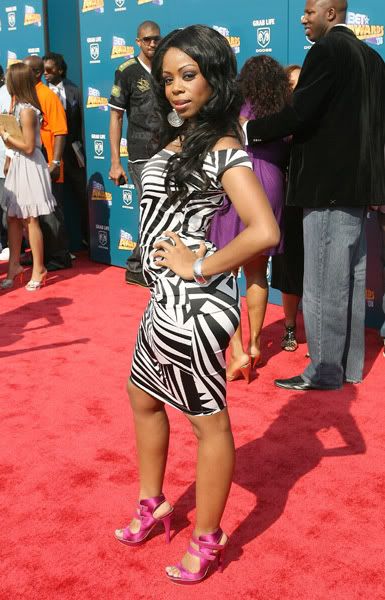 The real question here is--Who keeps inviting
Buckeey
?  And is this black and white vinyl she's wearing?  With these pink satin strappy shoes?  Whoa.
Lil Mama
rocked the Lil Bo Peep look.  And clearly dressed up this poor child next to her in the same getup.  Sigh.
Musiq's
hopped on the faux-hawk train.  That's unfortunate.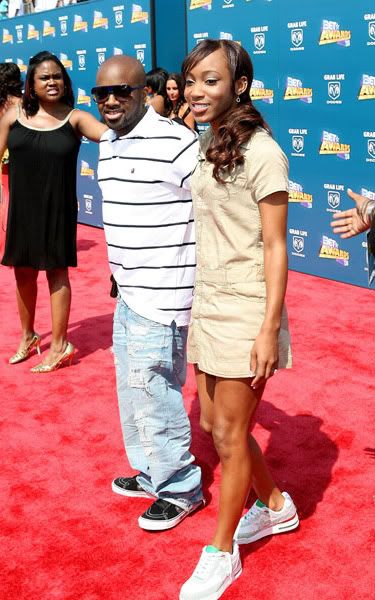 I undertsand this
Dondria
chick is new to the R&B game and all, but both she and
JD
could have not looked like they were coming straight form Six Flags.  Let's put in some effort next time peoples.
Soulja Boy
and that damn Gucci fanny pack
and
his shorts riding far below it is all just disturbing to me.  Not feeling it.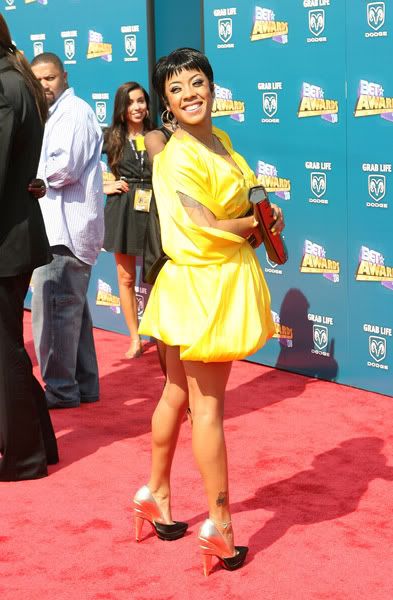 Y'all know I loves me some
Key Key
but this look right here is just not getting it.  But chick looked like a glamazon compared to the hot steamy messes that were her sister
Neffe
and mom
Frankie
tonight.  More on that later...
Phillips/Wireimage
​ ​
​ ​ ​