GIRLFIGHT!...Over Reggie Bush?+Diddy Ixnays The Bubbly+Slick Rick Gets Pardoned
​
May 23 | by Natasha
​ ​ ​ ​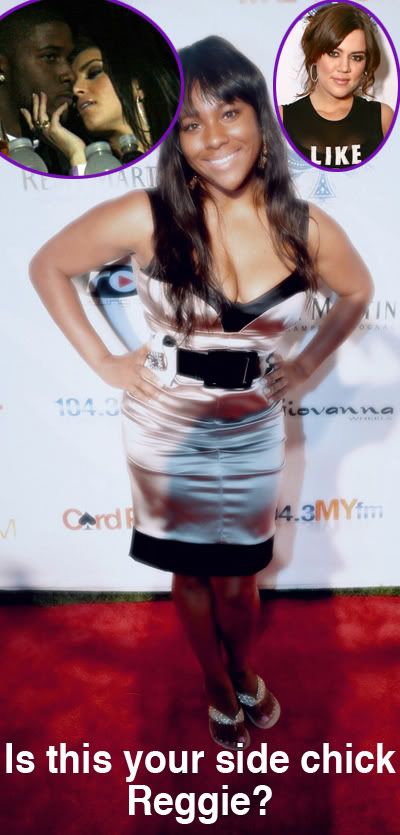 Looks like it isn't all gravy in the
Kim
&
Reggie
love story. A source at the Playboy Mansion Celebrity Poker Tournament last weekend reports in an e-mail just sent to me that Kim Kardashian's sister
Khloe
got into a knockdown drag out fight (with just words I'm sure) with a chick named
Najmah Brown
. Who is this Najmah? Allegedly, she's an LA Executive Producer, as well as Reggie Bush's side dish.  And now that all the ish is surfacing about their relationship, Khloe wasn't having it thrown in her sister's face. So, in typical Khloe fashion, she went at this Najmah about messing around behind Kim's back with Reggie. And it didn't help that Khloe's bag incidentally came up missing at the party. The source also says Kim's no saint either, since she was spotted giving a 'prolonged" kiss to a non-celeb recently. And she was overheard telling him no one would believe him even if he did tell someone. This whole situation seems a bit...odd, so I'll just do my gossiply duties and leave it at that. I'm just trying to figure out how this Najmah chick ended up on the red carpet. Interestingly, Khloe was hosting the event. I smell a set up. More ish when you read the rest...
In a press release sent out today,
Diddy
says he is no longer going to sip up any champagne or tequila. His drink of choice is Ciroc and Ciroc only. Hmmm. I wonder if this statement came after folks caught him chugging down mad amounts of champagne recently and other alcohol from all brands that AREN'T Ciroc. And seeing that he's Ciroc's spokesman, that's not really a good look. He claim that the reports are definitely untrue though. Here's a snippet of the press release:
Entertainment powerhouse, Sean "Diddy" Combs, today announced that he has given up champagne and tequila. "When I reach for a drink, I reach for Ciroc Vodka". Combs said.
Combs, credited with raising the profile of hip hop culture in mainstream America , continues to profess his loyalty and love of his betrothed Cîroc Vodka, the ultimate premium vodka. False reports have been circulating that Combs was reveling with other brands.
"Cîroc Vodka and Diddy are a match made in party heaven. We are both at the top of our game and bring only the best to whatever we do. Nobody rocks a party like Diddy and there isn't a better tasting vodka on the market – why drink anything else?" remarks Sean Combs.
Good luck with that Diddy.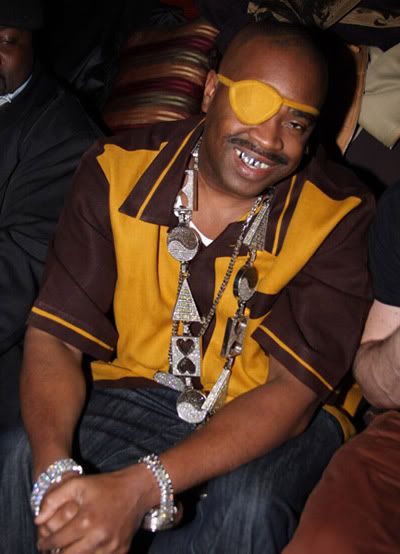 And in another press release sent out today, it's reported that
Slick Rick
(who was born in the U.K.) has officially been pardoned unconditionally by
Governor Paterson
of NY to prevent his deportation:
"My family and I are eternally thankful to Governor Paterson, my attorneys Michael Krinsky and Craig Kaplan at Rabinowitz, Boudin, Standard, Krinsky & Lieberman and to all of the people who have supported me throughout the past seventeen years. This has been a long and difficult road and I am happy for this to be settled once and for all. I look forward to enjoying this time with my family and friends and to continue leading an honest and productive life." – Ricky Walters
Well congrats to Slicky Ricky. Have a fabulous Holiday weekend!
​ ​
​ ​ ​