Legal Woes-The 90's Edition: Queen Pen Assaulted By Her Babies' Daddy & Taylor Dane Cops A DUI
​
May 19 | by Natasha
​ ​ ​ ​
Damn
Queen Pen
. We haven't heard from you in about 10 years and this is the first piece of news we get? Apparently chick is scared for her life right now since her boyfriend and father of two of her five children allegedly beat her in front of the kids last week. According to the
NY Post
:
Queen Pen, a tough-talking rapper and advocate for domestic violence victims, is in fear for her life as police hunt her ex-boyfriend, who allegedly pummeled her in front of their children and broke her Grammy Award in a fit of blind rage.
Pen, 35, said she was attacked May 9 after an argument, during which her ex - Kendall Wicker, 29 - trashed her East Flatbush apartment, put a brick through her windshield and threatened to kill her.
The outburst came three months after Pen told police that Wicker, who is the father of two of the rapper's five children, punched her in the face so hard during a dispute that she needed oral surgery to secure teeth knocked loose by the blow.
Not the Grammy Award though. Y'all know that's her only piece of evidence that she used to be pseudo famous. But on the serious tip, this is extra messed up.
Taylor Dane
's drama when you read the rest...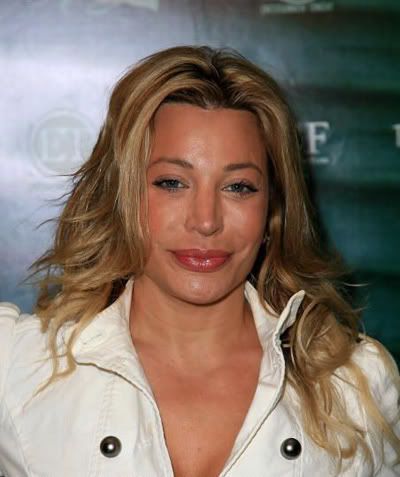 And in case you missed it, pop chick who recently tried to make a comeback
Taylor Dane copped a DUI
a couple months ago and we're just now finding out about it. Apparently she's facing the judge on June 2nd after failing a field sobriety test at 1am on the road. She's 46 by the way. Damn.    
​ ​
​ ​ ​