Chris Brown's Umpteenth Birthday Party+R. Kelly's Indictment Notes Revealed+Other Ish
​
May 14 | by Natasha
​ ​ ​ ​
Chris Brown
had yet another 19th birthday party yesterday at Rebel NYC in NY. And all his friends came out to party:
Teyana Taylor. Willie
and
Que
of
Day 26
, and
Dawn
were all there.
And of course his lil boo
Rih Rih
was there. *
side eyeing Teyana
* More pics when you read the rest...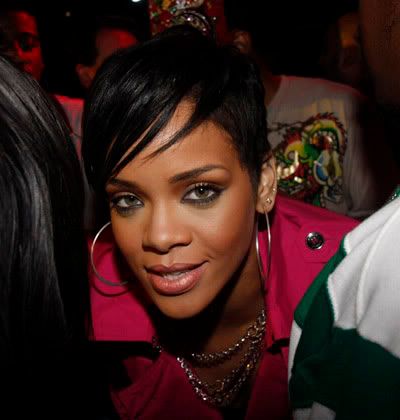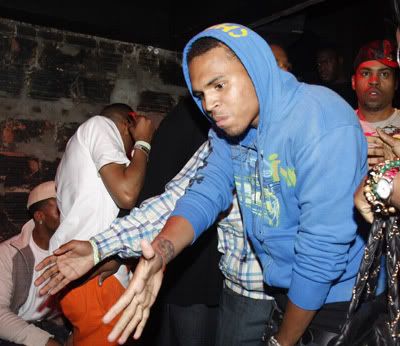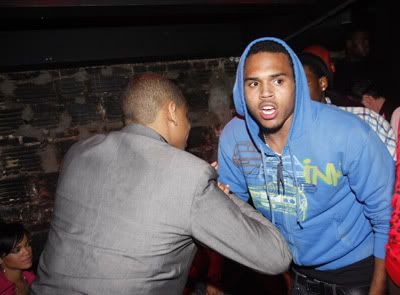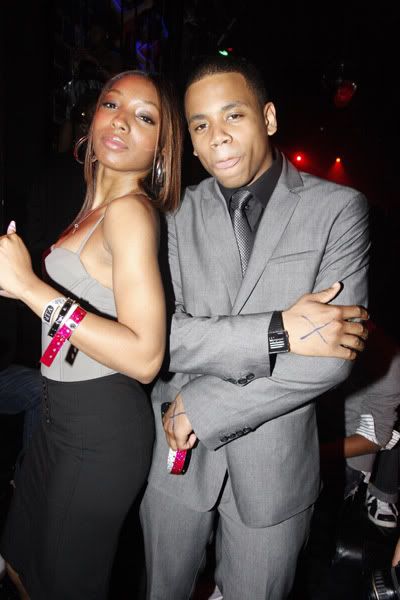 Tristan Wild
kicked it with
Wynter Gordon
.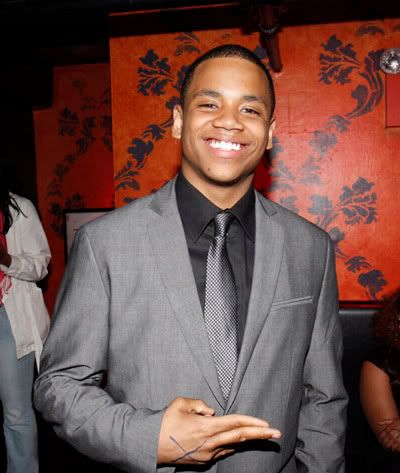 Such a cutie.
Lil Mama
and Rihanna kicked it.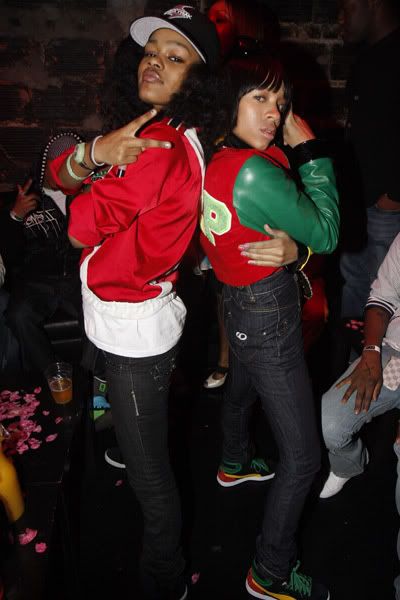 There's something about these two chicks' styles that I like and find really refreshing.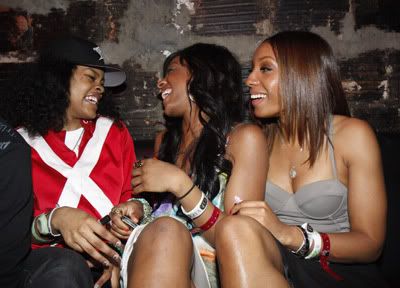 The three YBF chicks ki ki'd it up on the couch.
However, I'm not feeling this dress or shoes on Dawn.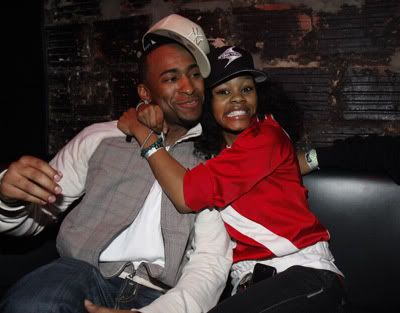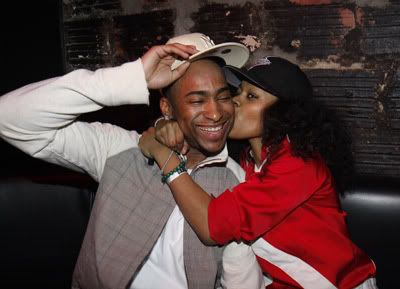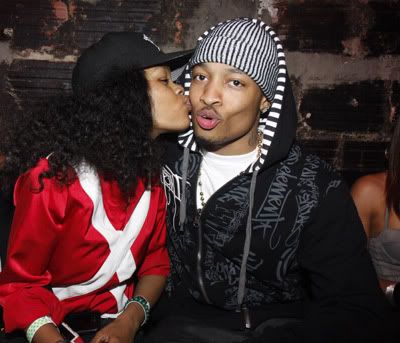 Looks like Teyana was getting flirty with everybody in that piece. Or just having some fun. Or both.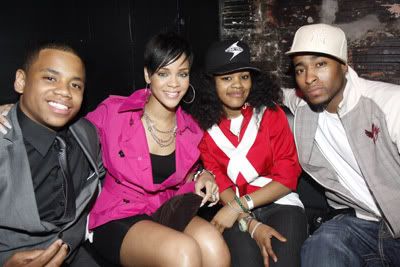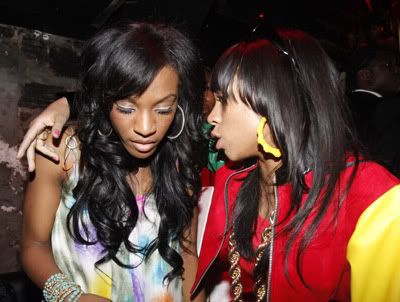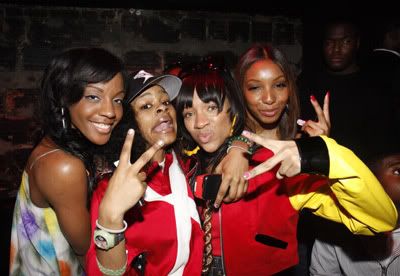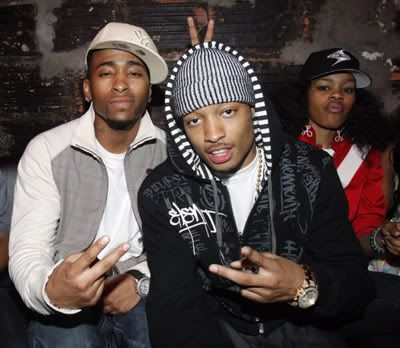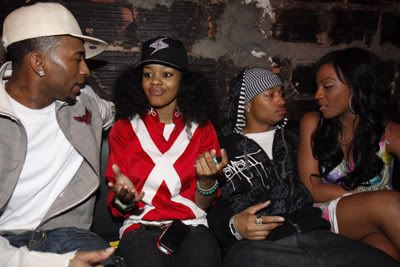 Yeah we see you Dawn and Que getting your lil cute couple on.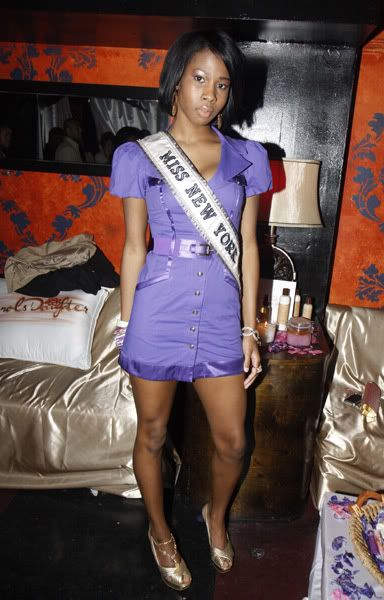 Not feeling this look either
Miss New York
.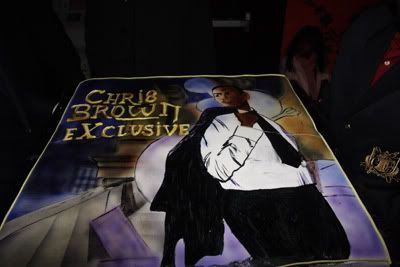 Looks like fun times were had by all.
Nunez/Wireimage
Here's a few more pics from
Kanye's Glow after party last night
: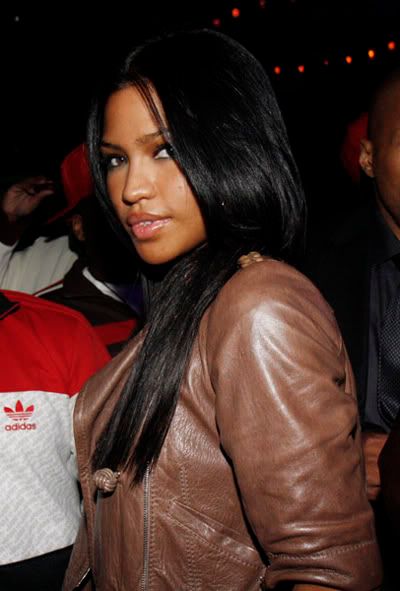 So I guess
Cassie
did
hit up the party with her undercover lover
Diddy
. Interesting.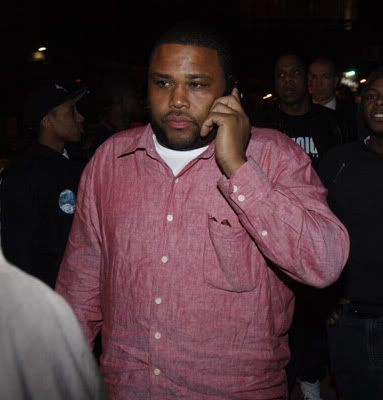 Anthony Anderson
came out. Yeah we see you in the background
Jay
.
Jaslene
might want to back up off
Mr. John Jackson
.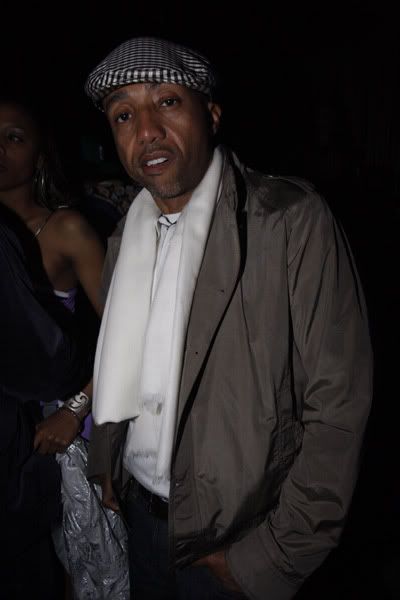 Damn
Kevin Liles
.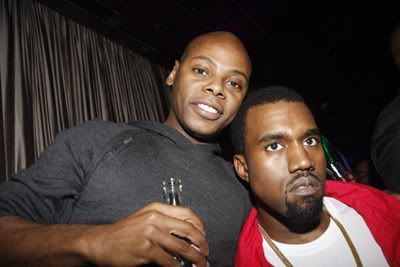 And of course, 'Ye partied it up with
Richie Akiva
and
Ty Ty
.
Nunez/Wireimage
We have what very well could be the last pic of
Wesley Snipes
before he gets hauled off to the slammer for 3 years: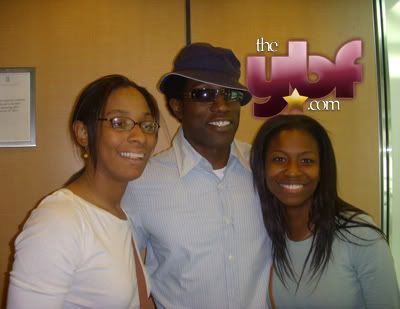 He was spotted yesterday taking some time to snap a pic with some fans. How nice of him. And no--that doesn't count as your community service hours Wes.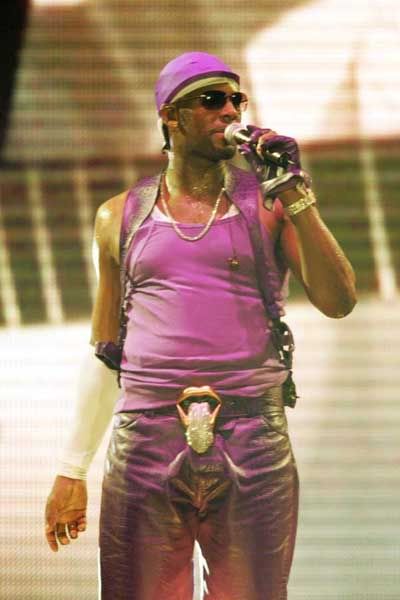 Speaking of the slammer,
R. Kelly
's indictment has been unsealed and is now public record.
Essence
has the scoop and all said papers listing all charges. Damn R.
Akon
and
Cherish
stopped by TRL yesterday: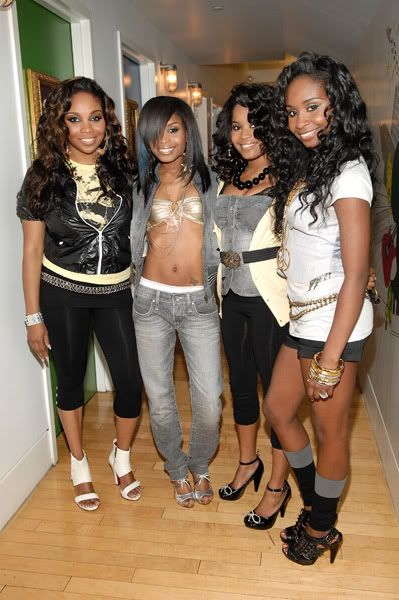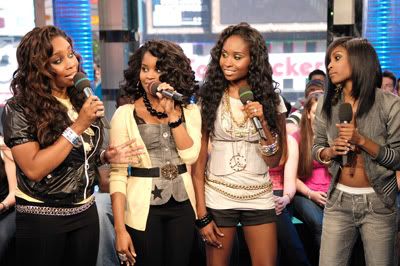 Gershoff/Wireimage
The Randomness:
In the non-YBF news of the day, Brangelina is confirmed to be having twins. Damn.
​ ​
​ ​ ​