Suge...This Is Not Gangsta.
​
May 12 | by Natasha
​ ​ ​ ​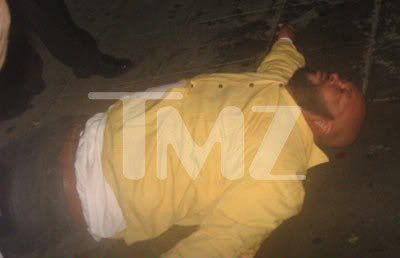 Violence is never the answer. With that said...these pics are some of the craziest ish I've seen and I feel bad for falling out laughing at first glance. Ok...only half bad. But anyways, the ever present
TMZ
copped even more pics of
Suge Knight
looking like the Jolly Black Giant who just got knocked the f**k out after his altercation this weekend outside an L.A. nightclub. More possibly NSFW pics when you read the rest...
UPDATE
: Here's the dude who knocked out Suge: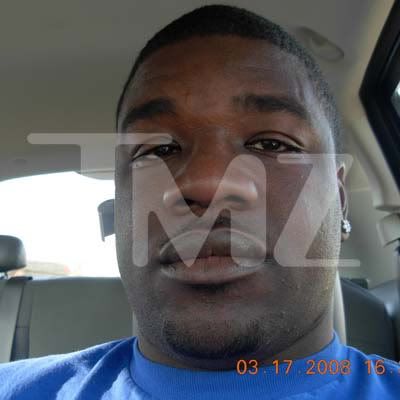 He's a barber in LA who owns his own barber shop. Apparently he's only 5'10" and weighs 173 lbs. Suge stands 6'3" and tips the scales at 315 lbs. Damn homie.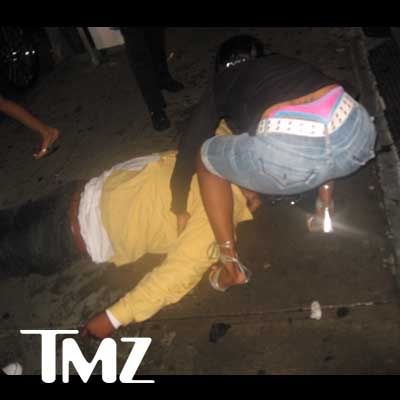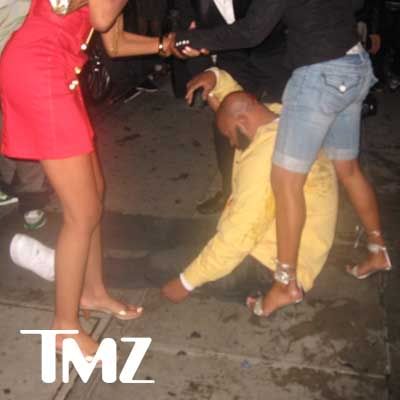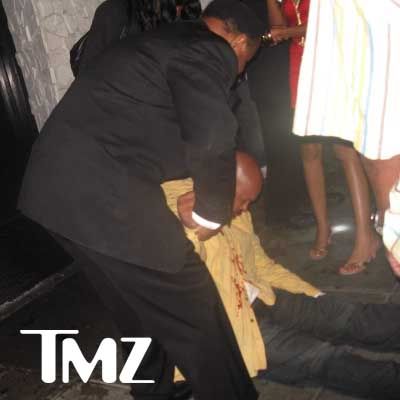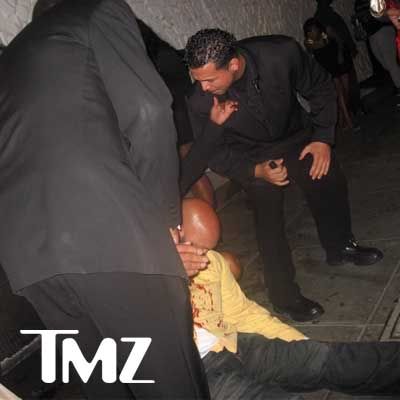 I could barely focus on these pics after ol girl in the denim bermuda shorts and pink and blue thong hopped in the pics. Is Suge her man or something? WTF is going on here? I see there was foolywang material all around that piece that night. And I'm going to assume
Mike Tyson
was on the scene too since blood is everywhere and I'm convinced something was bitten off. This whole Suge beat down wouldn't be as funny if he wasn't the biggest bully in Hollywood. I just want to know who knocks out a dude who looks like an oversized pre-schooler on the playground? That ought to be interesting to see. Oh well....where's
Smokey
when you need him?
​ ​
​ ​ ​