Friday Foolywang Material+More Quotes From Chris Brown
​
May 10 | by Natasha
​ ​ ​ ​
House of Damnitstillwrong just won't stop. Now
Beyonce
and
Mama Tina
are trying to bedazzle your kids:
Apparently the Knowles clan is expanding HOD into a whole new kids line. It's all kinds of wrong going on in this ad.  And I'm mainly talking about the clothes themselves.  And to think...after I saw the "Dereon Dancers" (real talk) at the Nets game last month, I thought the foolishness had peaked and would come to an end. Damn. More foolishness when you read the rest...
Michael
Jermaine
Latoya Jackson
thought this outfit was pure hotness. Chick is looking like a plastic mold too. Check out the crispy mess that is Latoya having a "moment" while at an event in Germany last night: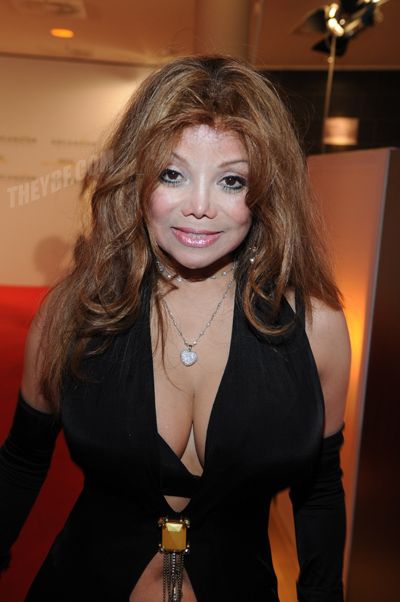 Is that her bra underneath that Forever 51 top? And is any of this real? Me no likey.
WENN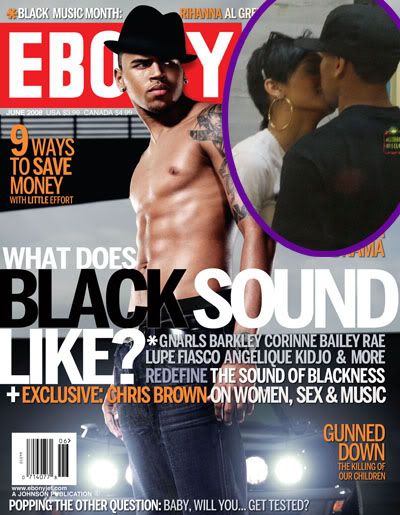 We've got more excerpts from
Chris Brown
's EBONY cover story: At 19, Chris Brown makes no apologies for being grown and sexy. In an exclusive interview with Ebony magazine, the R&B crooner opens up about dating, sex and taking his music to the next level. On how his sound has grown:
I wanted to do something more along the lines of a grown record, explains Brown about the June re-release of his sophomore album. I wanna take her down, he says of the new single by the same name is a title that he carefully considered. That sounds a lot better than drill, nail, smash. We made it a little bit more classy.
On being grown and sexy…
"I don't wanna be cute," says Brown. "I want grown women to say, 'Damn, he fine.'"
On being a positive influence…
"I was getting older, and I was like, 'Let's make nasty records,'" "Then I'm like, 'Nah, I got kids that listen to my record, man…' I still try to tone it down to a degree so parents will look at me as a positive influence."
His perspective on relationships:
I date sometimes, he says. If I ever had a girlfriend, it'd always be a problem. Fans want you to be attainable. I try to stay away from even having a girl. I go on dates, talk to a couple chicks on the phone.
Very interesting. Meanwhile, those pics of Chris getting frisky with
Rihanna
(or vice versa actually) all up in the KFC yesterday scream otherwise. My how things change so fast.
​ ​
​ ​ ​