Wesley Gets Got!
​
Apr 25 | by Natasha
​ ​ ​ ​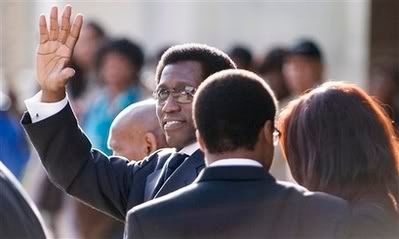 Wesley leaving court today after his sentencing-AP
We all knew it was coming. Especially when dude was dodging the feds and escaping to Africa a while back. But the Feds definitely got
Wesley Snipes
today and
sentenced him to 3 years in prison on tax charges
. Several of his friends, like
Denzel Washington
, sent in letters to the court pleading for him to only get probation because of his good character. But clearly all that ish was a no go since the judge sentenced him to 1 year per year of him willfully not filing a tax return. Damn. When will folks learn? See you in three years boo. Cue the Free Wesley Snipes tees...
​ ​
​ ​ ​