Foxy's Back+You Aint Got To Lie Akon+A Bigga Newlywed Update
​
Apr 17 | by Natasha
​ ​ ​ ​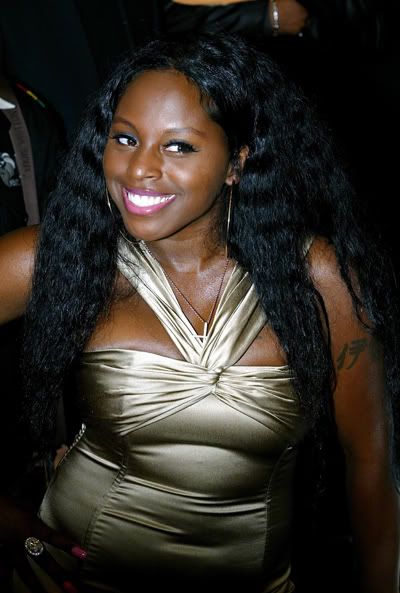 Wenn
Foxy Brown
will be releasing her fourth studio album on May 13th, fresh off her release from prison tomorrow (April 18th), after serving an eight month sentence at Rikers Island Correctional Facility. She's also set to share her initial thoughts and feelings on being released in an exclusive limited edition video interview produced by powerhouse DVD magazine On The Grind. Sources also reveal to us that she will immediately begin recording tracks for the soundtrack to the film "The Vapors" starring
Cuba Gooding, Evan Ross
and
Keke Palmer
, as well as recording her next album which will show a different side of Foxy as she chronicles her time away. Foxy's reps say she's a changed woman. And I do hope it's the case. The crazy chick role has been played for way too long by way too many chicks. Hopefully we're about to do better.
TheSmokingGun.com has put
Akon
's lying ass on blast. First his age, now his street cred. Ever since dude hit the scene he's been talking about his million and one arrests and infinity amounts of jail time he was facing and so on and so on. Turns out, most of that ish (almost all really) was made up. Surprise surprise. Universal is still playing the old "lets make up the street cred to sell records" game. They really need to stop. Here's a snippet of what TSG found out:
While the performer's rap sheet does include a half-dozen arrests, Akon has only been convicted of one felony, for gun possession. That 1998 New Jersey case ended with a guilty plea, for which the singer was sentenced to three years probation. Another 1998 bust, this one in suburban Atlanta, has been seized upon by Akon and transformed into the big case that purportedly sent him to prison (thanks to his snitching cohorts) for three fight-filled years. In reality, Akon was arrested for possession of a single stolen BMW and held in the DeKalb County jail for several months before prosecutors dropped all charges against him.
So there was no conviction. There was no prison term between 1999 and 2002. And he was never "facing 75 years," as the singer claimed in one videotaped interview.
Peep the full extra thorough investigation
here
. Womp womp.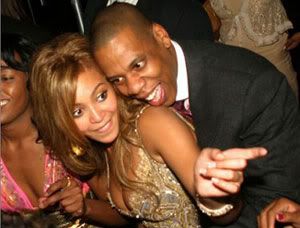 People.com
has the scoop on
Beyonce
and
Jay-Z
's extra cuddly action while they were in L.A. this week doing parties and dinners. Too cute. The Randomness:
Anthony Anderson has moved on from K-Ville and is now starring in Law & Order. His premiere episode kicks off April 23rd. He's also been spotted around NY's Soho area several times scouting out residences. Looks like he's in it for the long haul.
Boris Kodjoe is set to star in Cat On A Hot Tin Roof on Broadway until May 4th. He started this past Tuesday.
It's true. Jill Scott (along with Gabby Union) is indeed taking it all off in the upcoming issue of Allure mag. But it's all for a good cause.
​ ​
​ ​ ​