Weekend Recap
​
Apr 14 | by Natasha
​ ​ ​ ​
Celebs
Folks were spotted hitting up Blvd 3 in L.A. last night to party it up: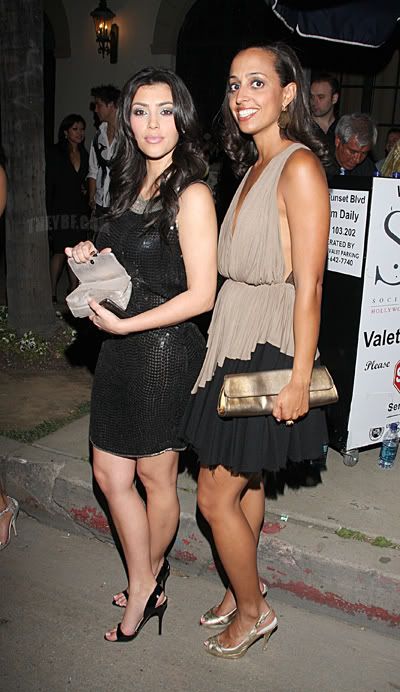 Kim Kardashian
and
Chudney Ross
were spotted waiting on their car. I see Chudney's still trying her damndest to become the socialite she so desperately blogged about a while back.
Bow Wow
's alleged chick and Pussycat Doll
Melody Thornton
was there with some even blonder hair.
Seriously
Vince Young
? You're looking extra country right now. Nobody walks into the club looking like a member of the Deacon Board. Lots more celebrity pics from the weekend when you read the rest...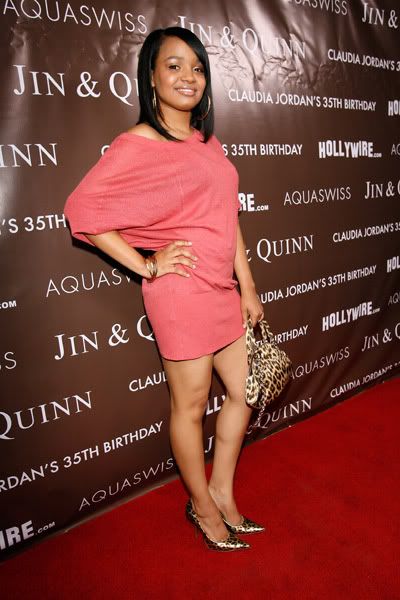 YBF chick
Kyla Pratt
was there.
So was
Shaun Robinson
. As for Chudney:
Loves the dress...and that's about it. You know, the usual.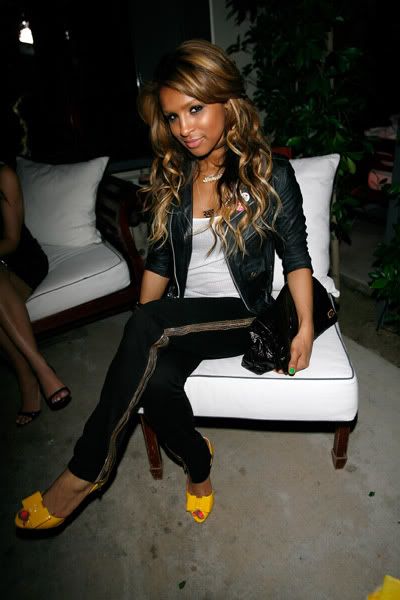 I have no clue why but I really like this Melody chick.
Really
Guy Torrey
?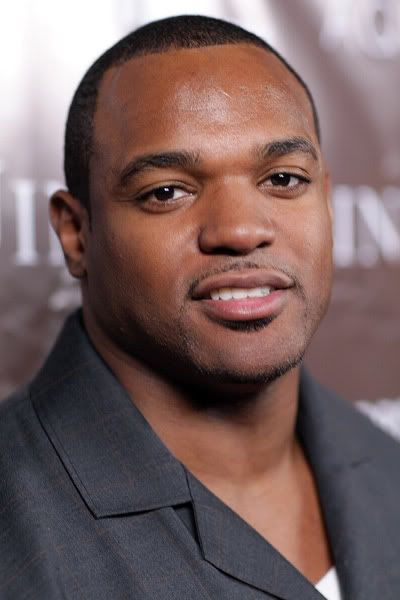 Bezjian/Wiriemage
And NFLer
Dwight Freeny
made an appearance.
Deborah Cox
was looking her usual fabulous self at the GLAAD Media Awards this weekend in Hollywood: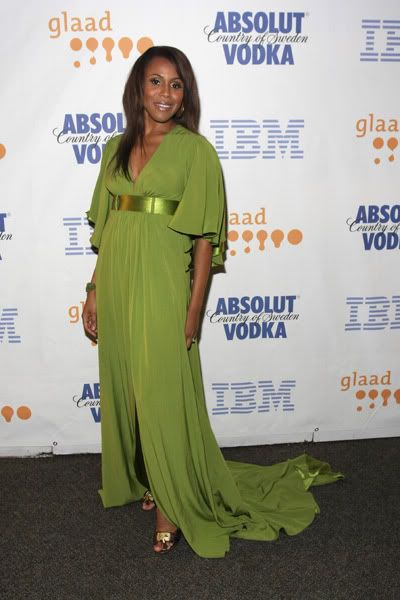 And she performed for the audience: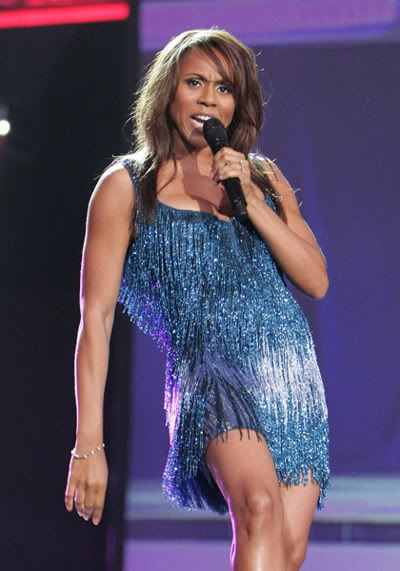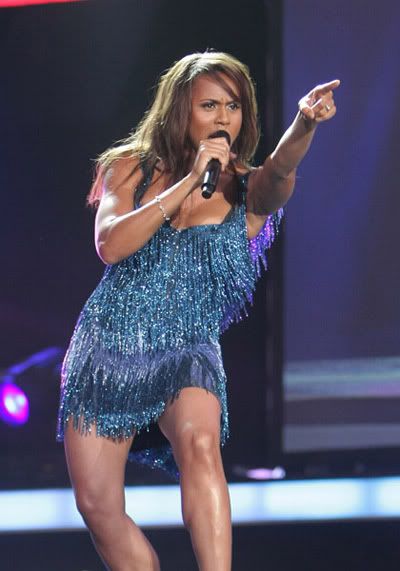 Parra/Wireimage
Still working it out and looking like hotness I see. Come back Deb. We still love you. Here in D.C. this weekend celebs came out to celebrate
Avenue Report
magazine's 1 year anniversary issue at the National Music Center: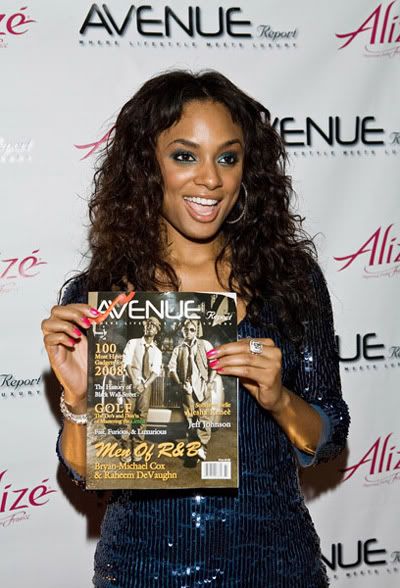 Alesha Renee
was there looking pretty fab. She's featured as the AR Beauty
in the new issue
.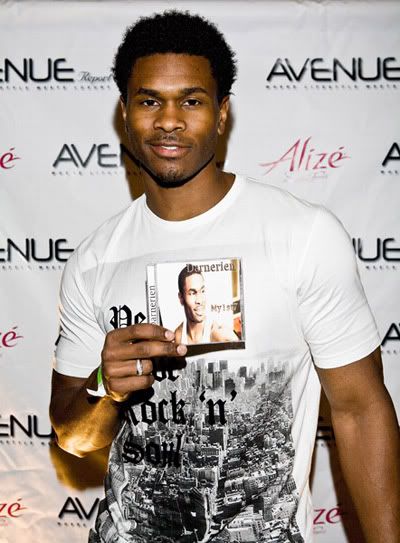 Former NFLer turned R&B singer
Darnarien McCants
was there kickin' it with
Wil/"Onyx"
of
ILNY
.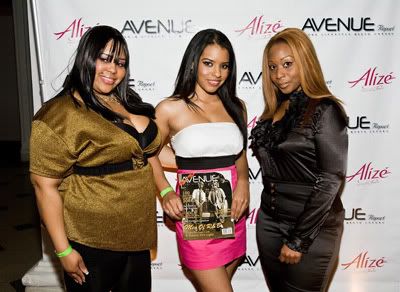 Morigi/Wireimage
Singers
Gina Rose
(l) and
Navaeh
(middle) were there with their PR guru
Mahogany Jones
(r). And YBF DC correspondent
Nicole
caught
Ryan Leslie
and
Raheem Davaughn
on the red carpet: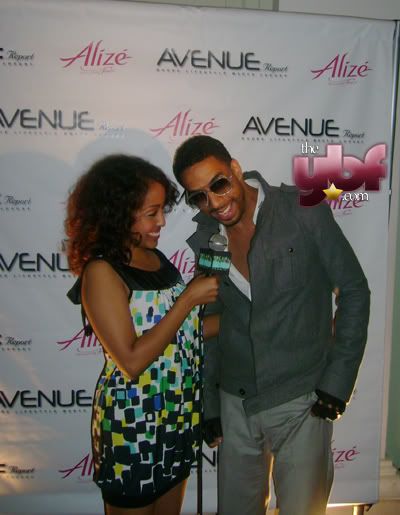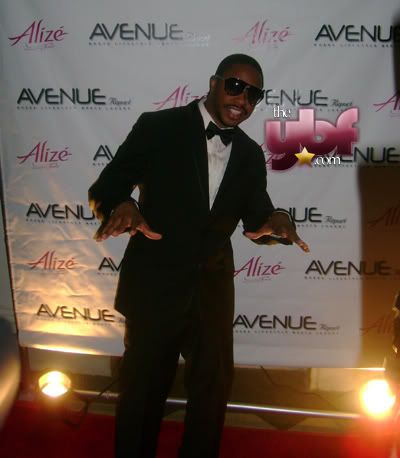 Fun times. Across the country in L.A.,
Rihanna
and her pup
Oliver
were spotted lunching at Chin Chin:
Too cute. And I'm getting the 80's
Madonna
vibe from Rih Rih. And there's more to the
Wendy Williams
saga: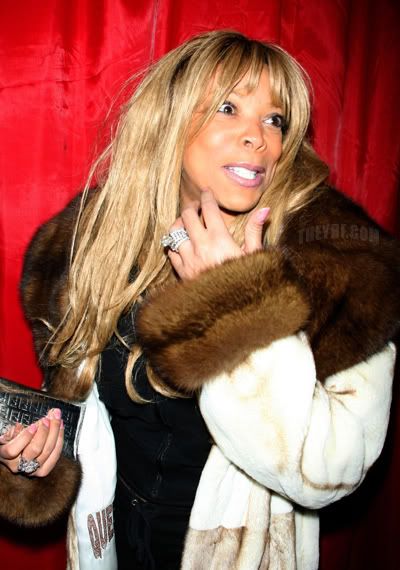 WENN
According to the
Daily News
, e
ven more WBLS staffers have come forth
to confirm
Nicole Spence
's story of sexual harassment as they were being sexually harassed themselves. Not looking good for the self proclaimed Queen Of All Media. I mean, if you and your husband really wanted to tap one of the co-workers, we all should know by now subtly is key. I'm just sayin'...
​ ​
​ ​ ​