Foolywang Material
​
Apr 14 | by Natasha
​ ​ ​ ​
Today is just out of control.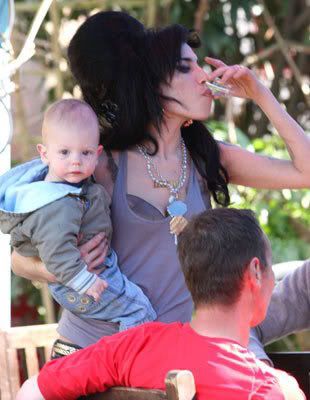 Who the hell let
Amy Wino
babysit? She was spotted today within breathing distance of an innocent kid. And seeing that I don't know anybody who drinks juice or water from a shot glass, this ish is extra foolywang material.
Mel B.
was spotted leaving a hardcore workout session yesterday. And if that asn't where she was coming from, this look right here would be straight up unacceptable. But still...was this chick wrestling with
Eddie
and
Johnny
or something? Just wondering....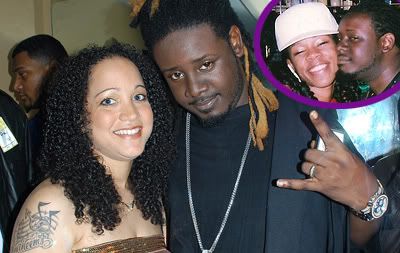 And who are all these chicks letting
T-Pain
get it? My girl Miss Info got the scoop that Miss Cherry (inset pic)--who is a female rapper based out of Atlanta--indeed had T-Pain's baby less than a year ago. She's curently starring on VH1's "Miss Rap Supreme" show with our fave trash talking chick
Khia
. Too bad Teddy Pendherassdown has been married for years and had this baby outside of his marriage. And his wife
Amber
(main pic) found out about this baby not too long ago. And too bad for the wife--again--that her man and this Miss Cherry looked extra cozy in the recent pics
at Miss Info's place
. What's really hood in computer voice over land T-Pain? The Randomness:
WTF is "Oprah dark"??
​ ​
​ ​ ​