More Bigga Wedding Scoop + Celebs Hit The Jay-Z/JD ATL Afterparty
​
Apr 09 | by Natasha
​ ​ ​ ​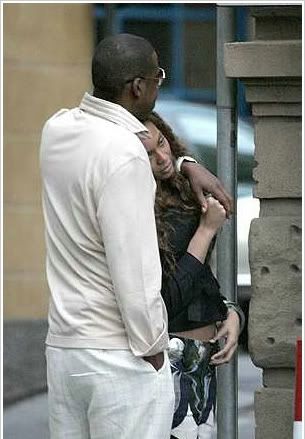 Another source at the elusive wedding reception has dished to The YBF more details:
I was actually at the Jay-Z & Beyonce wedding reception. They are very married. Jay was very emotional and was very touchy feely. When Beyonce made a toast to how he'd changed her life, he completely LOST it. It was very sweet!
The source confirmed that the wedding (with very few people in attendance, mainly family and only a couple friends) did indeed take place earlier in the evening in a different locale. But the big reception with several of their friends, including the source who didn't go to the wedding, was at
Jay
's Tribeca penthouse. Apparently, most of the guests arrived through the back since he paps hadn't caught wind of celebs even entering that way. And how did
Beyonce
avoid all the paparazzi as she arrived to the reception site? The source reports she arrived in a moving truck to throw everyone off. Loves it.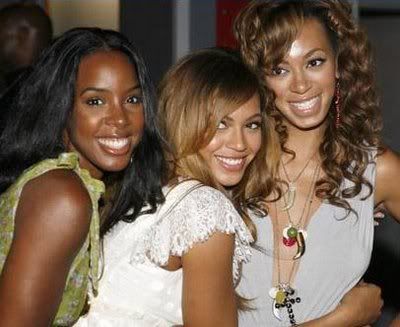 Mum is the word.
Solange
hit up The Showbuzz Studio in NY yesterday to promote her upcoming album
Soul Angel and The Hadley Street Dreams
. And when asked about if her sister's nuptials are what brought her to NY, chick wasn't snitching:
"What brought me to New York was work," Solange said with a timid chuckle. "I am releasing my record, so of course I am out here getting the buzz out, but I don't comment on any of my family's personal lives or even my personal life."
Whatev Solo. I remember a few of your myspace blogs where you told your fans the deal on whatever rumors were popping off at the time about you, your son Juelz, and anyone else. And
Papa Knowles
has
put the creole lockdown on all these chicks. Because now
Kelly
and
Michelle
's
coy little Youtube video they posted the day of the wedding
has mysteriously disappeared. Mmhmm.
TheYBF.com was on the scene last night at Jay-Z's Heart of the City Tour after party at
JD
's Studio 72 in Atlanta. And the man himself was there attempting to avoid the paparazzi at all cost. But we got pics and tea anyway. The new Mrs. Carter was definitely in the building as well, and her body guards were threatening folks left and right with physical harm if they snapped even one picture of her. Interesting since she's usually so paparazzi ready and friendly. But Beyonce appeared to be extra content just sitting in the VIP area with her cousin
Angie
while her man and everybody else partied it up. More pics from last night's party: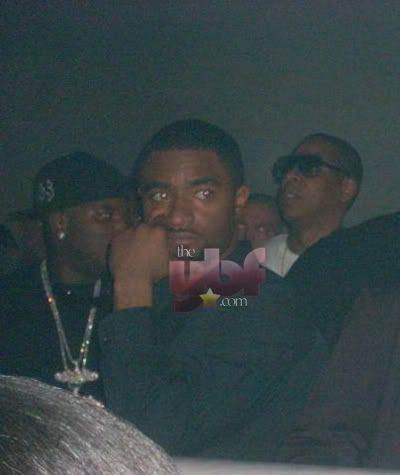 Jeezy
came through.
Chingy
was there.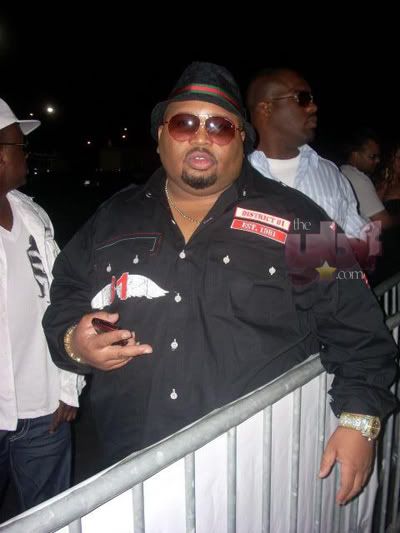 So was
Jazze Pha
.
Lil Jon
still looks unbathed.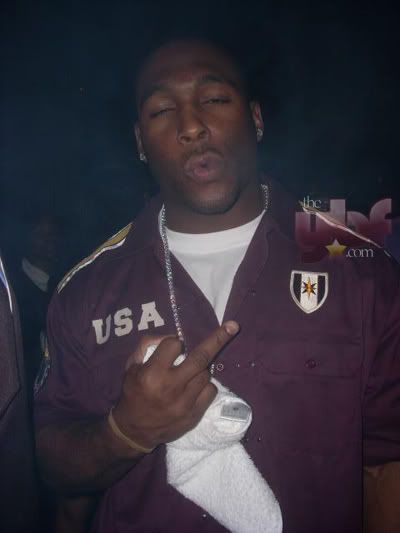 Pittsburgh Steeler
Verron Haynes
was there blowing smoke...literally.
And so was
Young Berg
. He should have used that smoke money to invest in some new non-hollow chains.
Special thanks to Chew, Solo, Mia, and Dorma for the access.
​ ​
​ ​ ​