Can This Dude's Parts Breathe?
​
Feb 18 | by Natasha
​ ​ ​ ​
I just couldn't pass this ish up.  Look who rose out of the 60's and pulled his usual outfit out of storage to make an appearance at this weekend's Daytona 500?: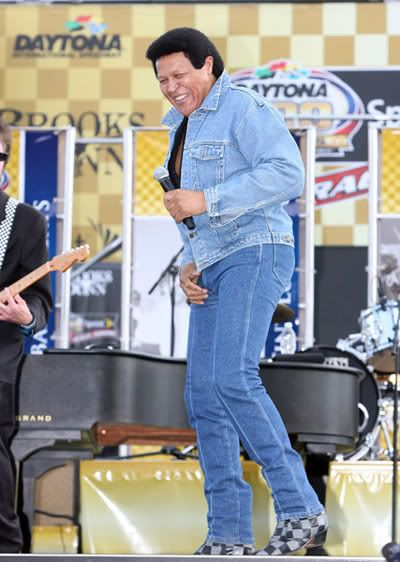 Photog: Kane
That dude
Chubby Checker
and clearly his people didn't tap him to let him know that preserving your sexy in pants that damn tight could lead to infections.  Ask
Coco-T
.  It's quite obvious in that last pic he's struggling. His people should be slapped since they know he's going to want to do the Twist but won't be able to work it out because of those damn pants being painted on.  Just because that ish fit in '68 does not mean it fits now boo.
​ ​
​ ​ ​